News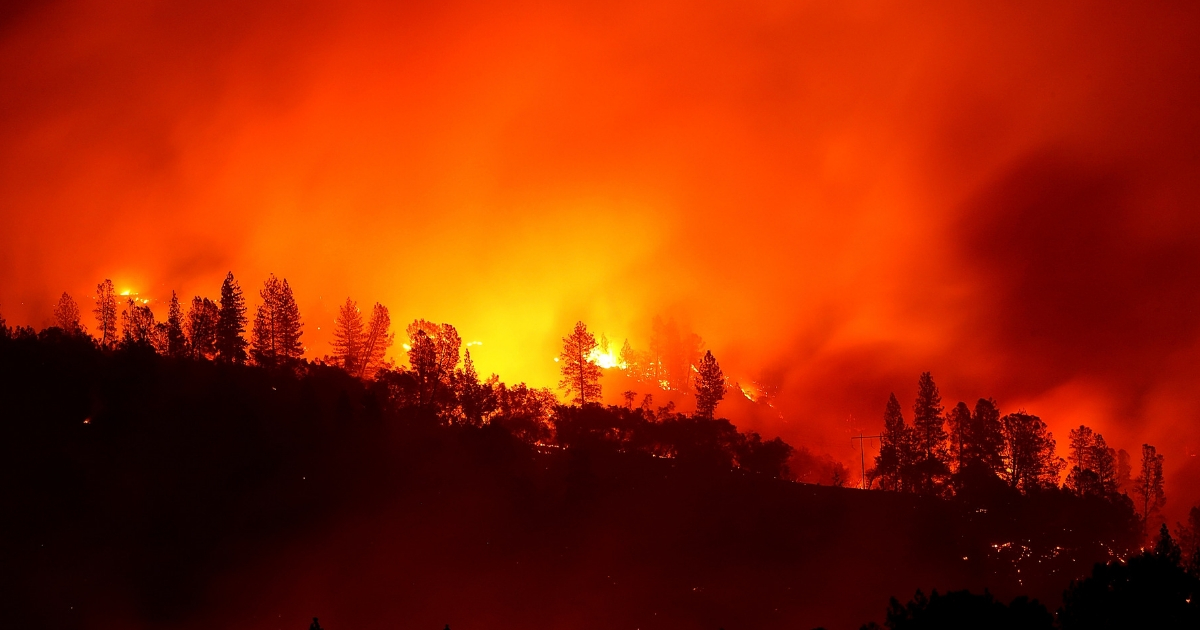 California Wildfire Death Toll and Missing People Tally Continue To Skyrocket
At least 65 people have died in the two major fires still raging across California and another 631 individuals are still unaccounted for, according to state officials.
Butte County Sheriff Kory Honea told reporters the death toll in the Camp Fire had risen to 63 after the remains of seven people were recovered on Thursday. The 141,000-acre Camp Fire engulfed the town of Paradise and also heavily damaged nearby Magalia and Concow.
Authorities found three sets of remains in Paradise and Magalia each and the remains of one individual in Concow, Honea said.
Advertisement - story continues below
While the cause is still unknown, news reports suggest the Camp Fire could have been sparked by a faulty PG&E power line in Pulga, which is in northern California.
The Camp Fire is the deadliest and most destructive wildfire in state history.
Honea also said authorities added hundreds of names to the list of missing persons on Thursday based on information from callers who reported missing people the day the fire started, CNN reported. As of Wednesday, authorities only listed about 300 people as missing.
However, it is difficult to know if those on the list are actually missing or were able to evacuate and do not know authorities are looking for them. Honea said relatives of the missing can offer DNA samples to help the authorities better identify remains.
Advertisement - story continues below
"There are a lot of people displaced and we're finding a lot of people don't know we are looking for them," Honea said.
Rescue crews are still combing the charred remains of homes and vehicles in search of human remains. The search effort is the largest in state history, officials said, and crews are combing through the wreckage looking for any sign of remains.
Do you know anyone who has been affected by this fire?
"We have never had anything of this magnitude," Wendy Bailey, a volunteer rescue worker aiding in the search. Bailey's team found the remains of two victims on Wednesday.
"I have seen burned bodies before, but never just disintegrated. It's usually not like this," Bailey told The Washington Post.
California Gov. Jerry Brown and Interior Secretary Ryan Zinke surveyed the fire damage together Wednesday. President Donald Trump approved California's disaster declarations and told Brown the federal government is with the state "all the way."
Advertisement - story continues below
Down south, the 98,000-acre Woolsey Fire has taken at least two lives and destroyed hundreds of structures. Firefighters contained 62 percent of the fire, according to Cal Fire.
Reports also suggest the Woolsey Fire was sparked by utility equipment, but the fire's cause is still undetermined. The fire destroyed hundreds of homes, including those of celebrities Miley Cyrus and Gerard Butler.
A version of this article appeared on The Daily Caller News Foundation website.
Conversation