Commentary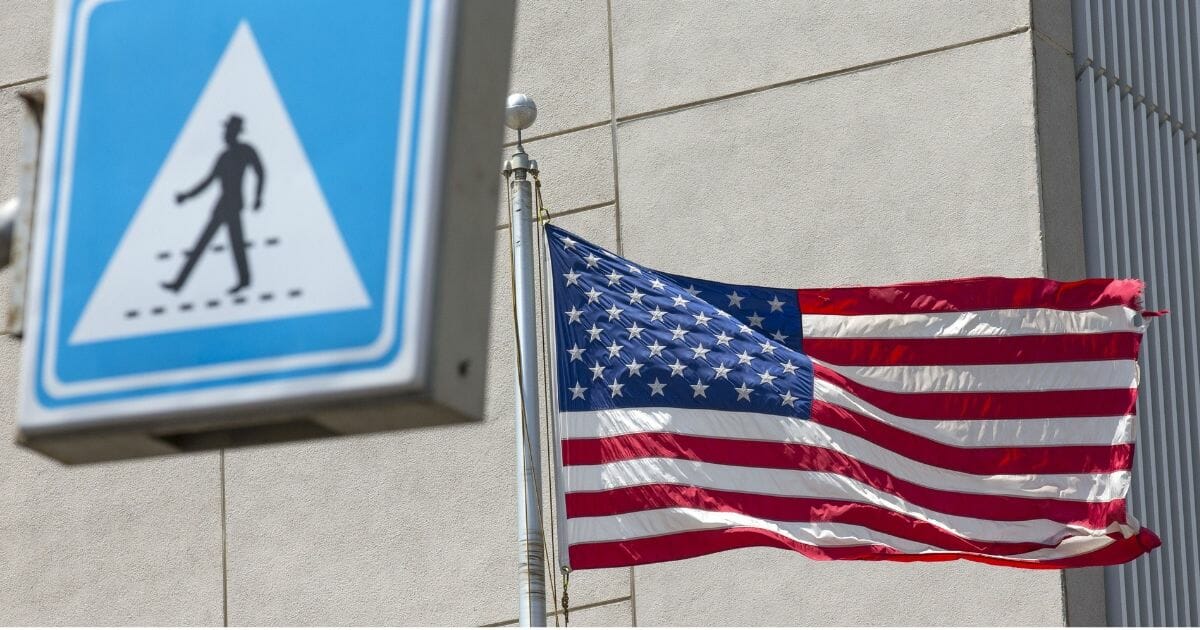 'Category 1 Insurrection' Happening at Multiple US Embassies Around the World
Although Democrats, establishment Republicans and the mainstream media will deny it, there is ample evidence suggesting the existence of a bureaucratic "Deep State" within the executive branch that is actively working to defy and undermine President Donald Trump's agenda.
The most recent example of such is as obvious as it is patently absurd, for it is based upon liberal assumptions about Trump and those around him that should have been debunked and dismissed by the actions and words of Trump and top members of his administration.
Nevertheless, those assumptions remain firmly rooted on the left.
Advertisement - story continues below
The Washington Post reported Saturday on what one unnamed U.S. diplomatic official seemed to characterize as a "category one insurrection" against the Trump administration — specifically the top-tier of the State Department — and its refusal to grant permission for U.S. embassies worldwide to fly the gay pride flag during June, designated as LGBTQ Pride Month.
To be clear, the Trump administration and State Department, led by Secretary of State Mike Pompeo, did not expressly prohibit U.S. embassies from celebrating LGBTQ Pride Month or displaying the rainbow-adorned gay pride flag on embassy grounds — but rather that the gay pride flag was not to be hoisted on the embassies' flag poles.
Yet, The Post played up the fact that staffers at several embassies actively, even publicly, are defying that prohibition, or at least treading awfully close to violating the specific admonition.
From U.S. missions in Asian nations such as South Korea and India, to European nations including Germany and Latvia, to Israel in the Middle East and Chile in South America, diplomats have been hanging gay pride banners on exterior walls, lighting up buildings in rainbow lights and making massive public displays in support of LGBTQ pride.
Advertisement - story continues below
In some instances, the gay pride flag was raised on official poles to fly underneath America's stars and stripes.
The Post quoted the diplomat, who requested anonymity for fear of being fired, as having said, "This is a category one insurrection."
Do these acts of defiance warrant disciplinary action?
NBC News was the first to report on Friday that, in a break from the routine of the prior Obama administration, the State Department had announced a new policy this year that required U.S. embassies to first obtain top-level permission before flying the gay pride rainbow flag — though it was still allowed to be displayed in other areas — permission that was not granted after several embassies submitted requests.
That stands in stark contrast to the blanket approval offered by the Obama administration for the gay pride flag to fly on the official flag pole of an embassy, provided only that the flag was smaller and flown lower than the U.S. flag.
Of course, both NBC and The Post noted how the changed policy sparked criticism and "alarm" from diplomatic officials, entrenched as they are in the misguided belief that Trump is homophobic — when in actuality, Trump is arguably the most openly pro-gay president in history.
Advertisement - story continues below
Indeed, Trump displayed a gay pride flag himself during the 2016 election and has signaled his support for same-sex marriage — even as he understands some of his base disagree — and more recently launched a global initiative to decriminalize homosexuality in nations where simply being gay can result in a death sentence, which will be led by Trump's openly gay ambassador to Germany, Rick Grenell.
President Trump proudly announced the start of LGBTQ Pride Month with a tweet that noted the push for global decriminalization of homosexuality and called for national "solidarity" to present a united front to the rest of the world that was lagging behind on that issue.
….on the basis of their sexual orientation. My Administration has launched a global campaign to decriminalize homosexuality and invite all nations to join us in this effort!

— Donald J. Trump (@realDonaldTrump) May 31, 2019
Advertisement - story continues below
In reality, the act of defiance from embassy staffers around the world is little more than a display of pettiness and insubordination from the ever-present "deep state" of bureaucrats who keep the federal government's wheels turning on a daily basis.
The fact is, there was nothing about the gay pride flag policy that was either explicitly or implicitly anti-LGBT — rather, it was merely the recognition that, as far as the official flag pole of a U.S. embassy goes, nothing should fly from that pole other than the American flag, which represents every individual and particular identity group across the nation.
These embassy employees who are deliberately acting in misguided and spiteful defiance of the administration and State Department leadership ought to be held accountable for petty insubordination.
One thing needs to made abundantly clear: If you can't abide by the policies and procedures put in place by the Trump administration, then you have no purpose or reason to continue working for the federal government at this point.
Conversation