News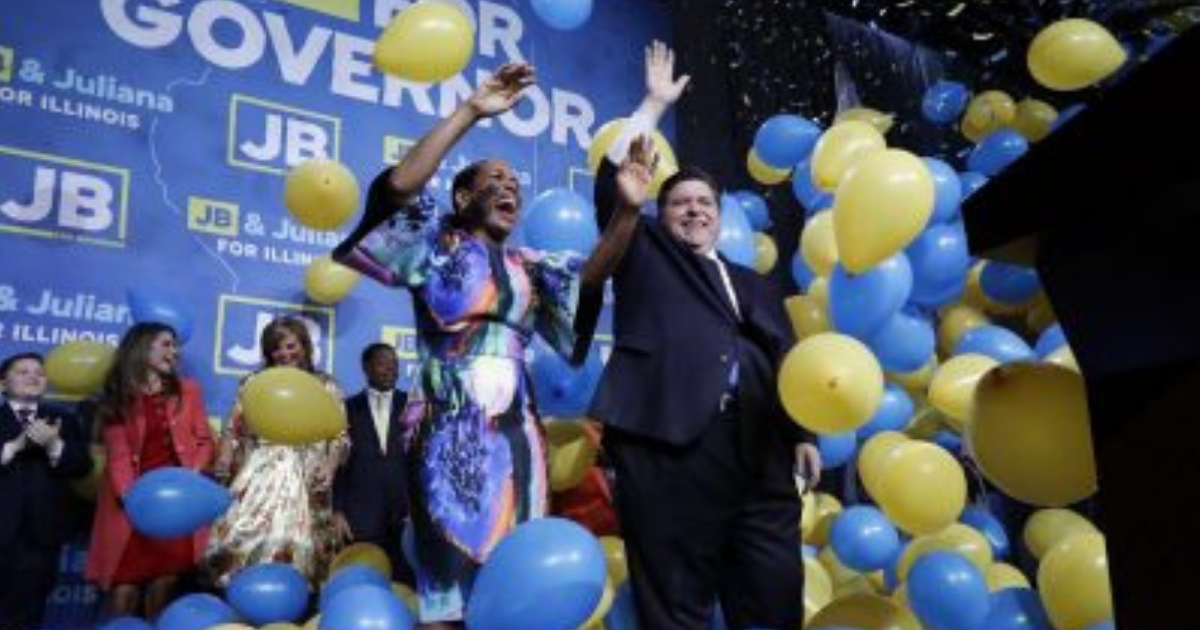 Democratic Wins Could Mean State Action on Health Care, Guns
From New York to New Mexico, residents in a number of states can expect a leftward push for expanded health care coverage, gun control, education funding and legalized recreational marijuana as Democrats who gained new or stronger powers in the midterm elections seek to put their stamp on public policy.
While Republicans remain in charge in more states, Democrats nearly doubled the number of places where they will wield a trifecta of power over the governor's office and both chambers of the state legislature. Democrats also broke up several Republican strongholds, forcing GOP lawmakers who have been cutting taxes and curbing union powers to deal with a new reality of a Democratic governor.
All told, Democrats gained seats in 62 of the 99 partisan state legislative chambers, according to data provided by the National Conference of State Legislatures (Nebraska is the lone state with a single, nonpartisan chamber). Democrats also added seven new governorships.
Advertisement - story continues below
In New York, where a new Democratic-run Senate will provide the missing link in liberals' political power, the expansive agenda could go beyond guns, pot and health care to also include more protections for abortions rights and higher taxes on millionaires.
"We will finally give New Yorkers the progressive leadership they have been demanding," said Sen. Andrea Stewart-Cousins, who stands to lead the Senate when the new session begins in January.
The U.S. is a deeply divided nation politically, a fact reflected in a midterm vote that gave Democrats the U.S. House while adding to the Republican majority in the U.S. Senate. But within states, the overall outcome of the elections was a continued trend of one-party control — Democrats in some places, Republicans in others.
For the first time since 1914, there will be only one state — Minnesota — with its two legislative chambers led by different parties.
Advertisement - story continues below
If Republican gubernatorial candidates maintain their slim leads in Florida and Georgia, Republicans will hold full control over the governor's office and legislative chambers in 22 states compared with 14 for Democrats. Just 13 states will have a split partisan control between the governor's office and legislature, nearly matching the 60-year low point set in 2012.
"This is the most hyper-polarized, hyper-partisan time we've see in generations, and nobody can deny that," said Illinois state Sen. Toi Hutchinson, a Democrat who is president of the National Conference of State Legislatures.
Did Democrats gain more control in your state's government in last week's elections?
Illinois is one of a half-dozen states where Tuesday's election put Democrats in control of the governor's office and legislature.
Democrat J.B. Pritzker, who ousted Republican Gov. Bruce Rauner, wants to legalize and tax recreational marijuana. He also has promised to push for a constitutional amendment to replace Illinois' flat income tax system with a progressive one that requires the wealthy to pay a greater share.
The states shifting to Democratic dominance can look to New Jersey, which held its governor's election in 2017 and replaced a Republican with a Democrat. With the Legislature already controlled by Democrats, the state promptly tightened gun regulations, passed a paid sick-leave requirement and restored funding to Planned Parenthood.
Advertisement - story continues below
But it hasn't been like Christmas every day for liberals. It took a last-day deal before the budget expired over the summer to avoid a state government shutdown as Democrats disagreed over which taxes to raise. Lawmakers have missed their own deadlines on legalizing marijuana for adults, and some advocates are upset the state has not moved faster to boost the minimum wage.
New Jersey state Sen. Loretta Weinberg, a Democrat who's been in the legislature since 1992, said there's a big difference in legislative debates when there's one-party control.
"It is more about details than the broader principles," she said.
Some states that became accustomed to Republican control over the past decade also will be making adjustments.
Advertisement - story continues below
In Kansas, Democrat Laura Kelly's election as governor immediately recasts the debate over several big fiscal issues.
She supports expanding the state's Medicaid health coverage as encouraged by the Affordable Care Act. While bipartisan backing for that has grown, supporters had not achieved the legislative supermajorities that would have been needed to overcome the opposition of Republican Govs. Sam Brownback and Jeff Colyer.
Kelly also is pledging to reinstate an executive order barring anti-LGBT bias in state hiring and employment decisions, something Brownback rescinded in 2015.
In Michigan, Democratic Gov.-elect Gretchen Whitmer broke a Republican trifecta while campaigning to "fix the damn roads" and replace aging water pipes with a multibillion-dollar infrastructure plan. But tax increases or increased borrowing could be a tough sell in the Legislature, which remains under Republican control.
Advertisement - story continues below
The next Senate majority leader, Republican Sen. Mike Shirkey, signaled that he would oppose raising Michigan's corporate income tax and said he would fight any attempt to repeal Michigan's right-to-work laws "with every ounce of my body."
Republicans who control the Minnesota state Senate said they will fight Democratic Gov.-elect Tim Walz if he follows through with a proposal to raise the gas tax to pay for infrastructure improvements. A number of states have taken that step in recent years to fund road repairs. That includes states where Republicans control the legislature and governor's office, including Indiana, Oklahoma and Tennessee.
Split power at the Minnesota Legislature also could lead to gridlock on the top issue from the election — health care. Walz campaigned on expanding one of the state's low-income health care programs to offer a public option, but Senate Republicans have shot that down as an unworkable government takeover of health care.
The Western Journal has reviewed this Associated Press story and may have altered it prior to publication to ensure that it meets our editorial standards.
Conversation