News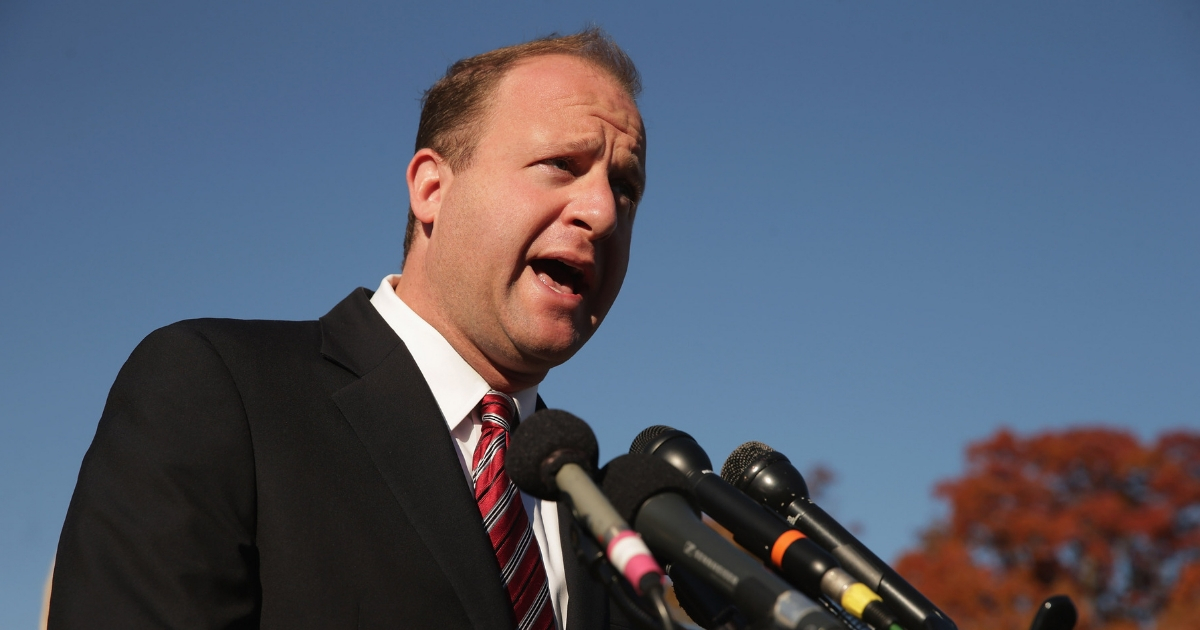 Democrats Elect First Openly Gay Governor in Colorado
Democrat Jared Polis became the first openly gay man to become a governor of a U.S. state after winning the gubernatorial race in Colorado on Tuesday.
The Hill reports that Polis, a five-term representative, was able to pull away from Republican State Treasurer Walker Stapleton in the last few weeks of the election.
Stapleton and Republican groups ran a series of ads attacking Polis' record and the congressman also faced allegations in September that he pushed a female employee two decades prior, according to a police report.
Advertisement - story continues below
Polis was able to gain the endorsement of environmentalist groups after making a major push for green energy down the homestretch.
While Stapleton had to deal with the Libertarian Party candidate siphoning off 2.4 percent of the vote, that doesn't seem to have had an effect; as of 10 p.m. EST, Polis had 51.5 percent of the vote with 58 percent of districts reporting.
The seat was a hold for Democrats; Democrat John Hickenlooper, who has been mentioned as a possible 2020 presidential candidate, was term-limited.
JUST IN: Democrat Jared Polis will win Colorado's gubernatorial race, @ABC projects based on vote analysis, making history as the first openly gay man to win a gubernatorial election https://t.co/QF15MHa8Bu #ElectionNight pic.twitter.com/eWpNYkQ8Pn

— ABC News (@ABC) November 7, 2018
Advertisement - story continues below
While Polis is the first openly gay governor, he isn't the first openly LGBT governor.
Do you think this election will influence the presidential election in 2020?
Oregon Gov. Kate Brown, also a Democrat, identifies as bisexual.
Polis is an entrepreneur who made his money during the early days of the internet, where he founded internet service provider American Information Systems and electronic greeting card company Bluemountain.com.
He started in politics with the Colorado Board of Education back in 2000 and was elected to the House of Representatives in 2008.
Advertisement - story continues below
Polis' sexual orientation wasn't a major issue during the election, which was unsurprising given the fact that Colorado tends to be a progressive state.
Advertisement - story continues below
In 2016, Hillary Clinton won Colorado by a 48 percent to 43 percent margin.
In addition to green energy, Vox notes that Polis ran on a "Medicare for all" platform, universal pre-school and repealing the death penalty in the state.
In addition, he made considerable noise about the fact that he was one of the first Colorado politicians to call for the legalization of pot.
"Jared is the only candidate running for governor who supported and voted to legalize recreational marijuana in Colorado," his campaign website reads.
Advertisement - story continues below
Thank you Colorado! One more day! pic.twitter.com/pPCApV6Nhe

— Jared Polis (@jaredpolis) November 6, 2018
Polis seemed confident in victory, tweeting "Thank you Colorado! One more day!" on the eve of the election.
It seems his confidence was indeed well-founded.
Conversation