News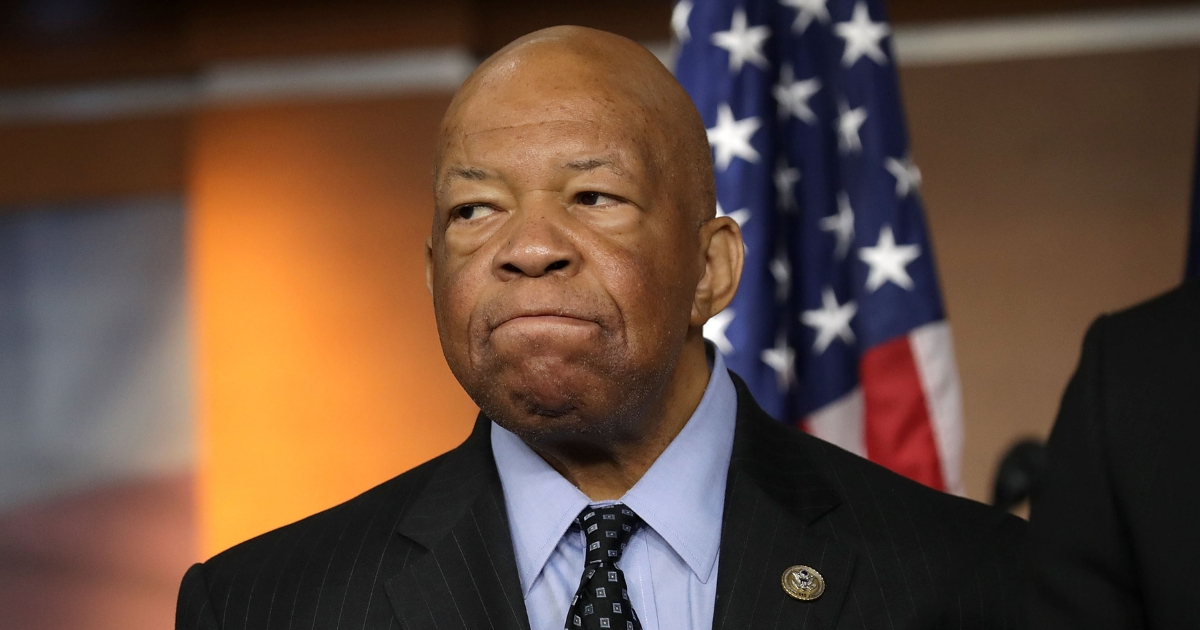 Democrats' Choice for House Oversight Chair Already Drawing Hard Party Lines
The Democrat who is in line to chair the House Oversight and Government Reform Committee in January vowed Sunday not to share subpoena power with Republicans on the committee.
Congressman Elijah Cummings, a Maryland Democrat, insisted on NBC's "Meet the Press" that he will work with Republicans.
"It's our opportunity. I will consult with them, I will work with them — unlike they did with me — but no," he said on the issue of sharing subpoena power.
Advertisement - story continues below
Will incoming House Oversight Committee Chairman Elijah Cummings (D-MD) give his GOP ranking member subpoena authority?

"Uh, no," Cummings says. pic.twitter.com/MgauKotv4z

— Matt Shuham (@mattshuham) November 25, 2018
Despite vowing to ensure he has more power than Republicans, Cummings said the two parties will get along just fine.
"I'm hoping that we will return to a level of civility now," Cummings said.
Advertisement - story continues below
"I hope that we can have leadership that just doesn't move to common ground, but move to higher ground, and I plan to lead that way," he said. "And one other thing: Our Democratic Party, although we may not have been elected by all the people, we've got to govern as if we were."
Cummings already has his subpoena targets planned.
Do you think the Democrats planning a witch hunt when they take over the House?
"The subpoenas that I wanted to issue would be much different than the ones I've seen. I want to issue subpoenas that go to the very heart of our democracy, and protecting that democracy. And subpoenas, by the way, that may involve, say, private industries like the pharmaceutical companies that are — with these skyrocketing drug prices," he said.
Representative Elijah Cummings on whether he will give subpoena power to his Republican counterpart on the House Oversight Committee: "No…They who have power in Washington have all power and I think the American people have said they want checks and balances"

— Edward Hardy (@EdwardTHardy) November 26, 2018
Advertisement - story continues below
In November, after Democrats took control of the House, Cummings said he had 64 subpoenas already planned, ABC reported.
President Donald Trump will be among his targets.
"President Trump has not been held accountable," Cummings said in early November, The Washington Post reported. "We want to figure out if the president is acting in the interests of the American people or in his own financial interest. I would consider it legislative malpractice not to do it."
Former Congressman Jason Chaffetz, a Utah Republican who stepped down from Congress and at one time chaired the Oversight Committee, said subpoena power may turn out to be less than Cummings imagines.
Advertisement - story continues below
"If you're starting out with the tax returns, then you're starting off the wrong foot," Chaffetz said. "They've been trying to play that card since November of 2016, when Trump was elected. They're desperate for it. They're just seeking to embarrass the president."
Chaffetz said issuing subpoenas does not ensure results.
"I sent letters and subpoenas to the Trump administration and got no response," Chaffetz said. "I was stymied every step of the way. What makes you think Elijah Cummings will get a response?"
Conversation