Op-Ed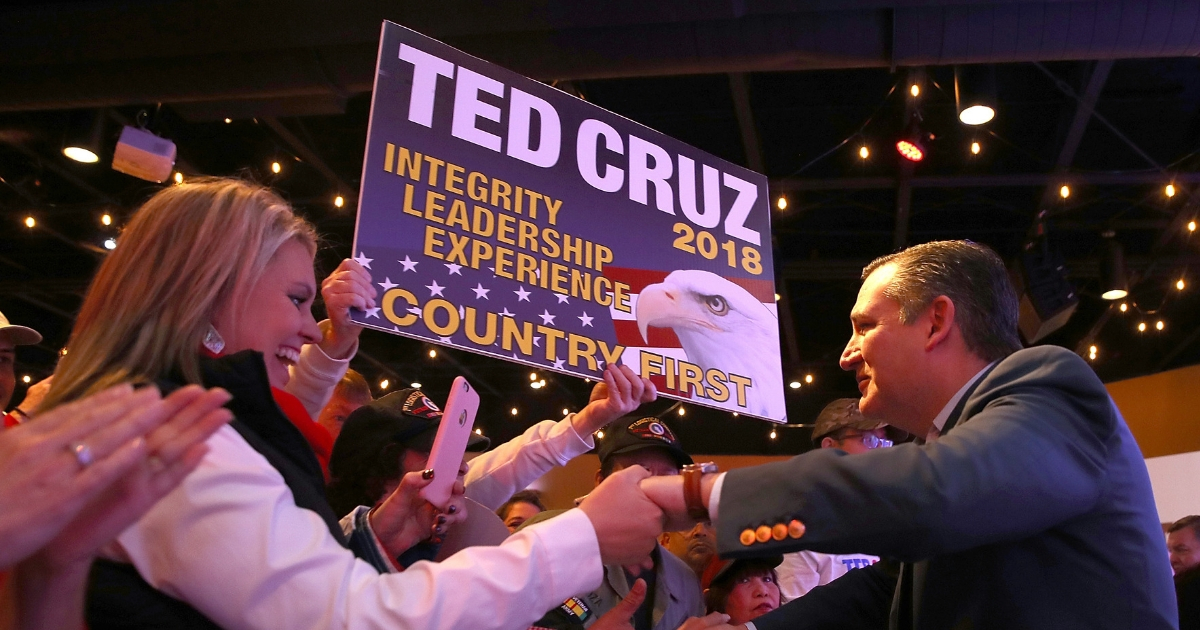 Dick Morris: 2018 Midterms Are on a Razor's Edge - It All Comes Down to Turnout Now
The 2018 midterms are balanced on a razor's edge.
Nobody can feel any level of confidence at all about predicting the outcome. But the economy is giving off all the positive signs possible and Rasmussen Reports, the most reliable polling firm, has Trump's approval at 51 percent, the highest it has ever been.
On the Senate side, there are four Republican seats that were in danger.
Advertisement - story continues below
Texas (Cruz) and Tennessee (Blackburn) look like they're not in danger any longer. Republican wins both. But Arizona (McSally) and Nevada (Heller) are both iffy.
McSally has trailed in recent polling but bounced ahead in the latest poll. It's the opposite with Heller. He led in a series of polls but has fallen behind in the latest one.
On the takeaway side, we appear to be headed toward a victory in North Dakota (Cramer). Missouri (Hawley) is in play, no telling what will happen.
In Indiana (Braun), we trailed, then we led, and now we trail again. In Florida (Scott) we have been consistently one or two points behind but our own pollsters assure us we are winning.
Advertisement - story continues below
For the Senate, likely one giveaway (Nevada or Arizona) and two takeaways (North Dakota and Missouri) for a net gain of one seat or 52-48.
For the House — who knows? There are 20 races that are within a two-point margin, all within the margin of error.
Do you think Republicans will do well in November?
Slight Democratic lead in decided races (203-196) but both are far from the 218 majority. Trend lines were favorable in the first three weeks of October, but unfavorable in the past week.
The white powder/bomb mailings and the Pittsburgh massacre hurt Trump. But those have faded and no trend is now discernible.
The economy is roaring. 250,000 jobs created last month. All unemployment — total, Black, Latino, women, young — at record lows. Real household income (adjusted for inflation) has risen by over $2,000 so far this year to new heights (passing the previous high of 1998).
Advertisement - story continues below
So hold your breath and cross your fingers. Better yet, use them both to dial and speak to your friends. Turnout is everything now.
The views expressed in this opinion article are those of their author and are not necessarily either shared or endorsed by the owners of this website. If you are interested in contributing an Op-Ed to The Western Journal, you can learn about our submission guidelines and process here.
Conversation