Lifestyle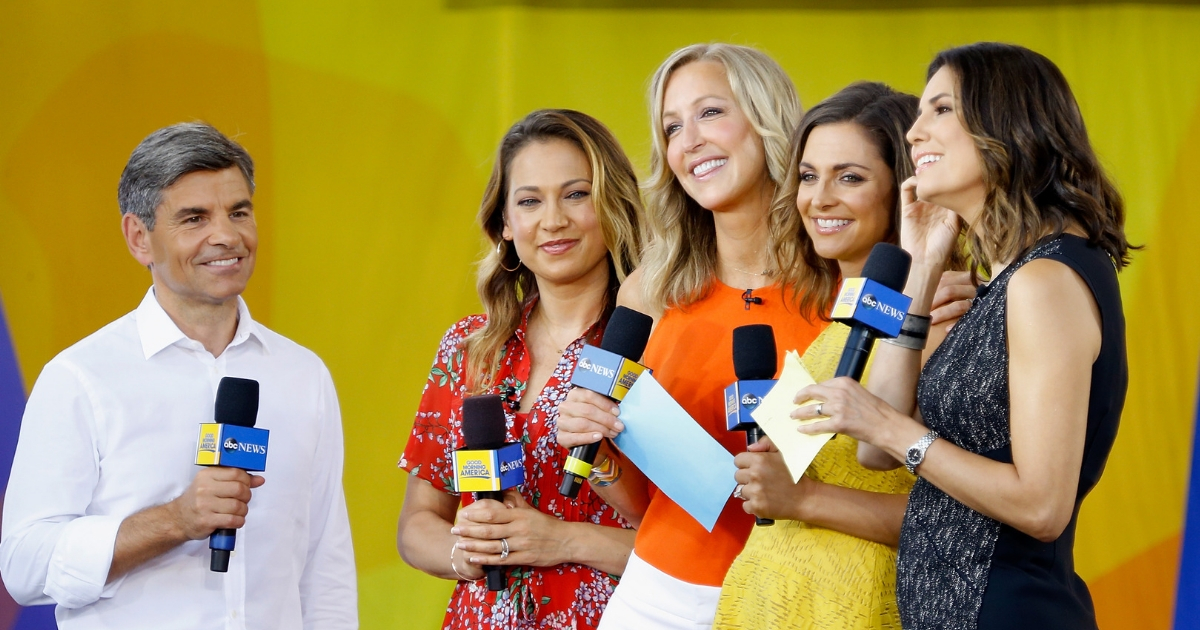 'GMA' and 'The View' Host Steps Down To Pursue New Project Focused on Faith
What gives your life meaning? No, really, stop and think about it.
I suspect that many of us would say that better health, a fatter paycheck, more recognition from our peers and a big dollop of fame would rank high on the list. However, the experience of highly successful people shows that they yearn for something more.
Sure, a bigger balance in the bank account and name recognition are nice. But I think that someone like television personality Paula Faris would say that they aren't the be all and end all of life.
Advertisement - story continues below
According to E! News, up until 2018, Faris held a coveted position in the world of broadcasting. She was a co-host on "The View," the extremely popular, female-fronted talk show that featured (at the time) names such as Whoopi Goldberg, Joy Behar and Candace Cameron Bure.
Faris also hosted ABC's "Good Morning America." But she decided to step down, surrendering a position that's the envy of countless people.
"I'm writing with exciting news about our colleague Paula Faris, who will take on a new role for us in the fall," ABC News President James Goldston wrote. "She's expanding her reporting portfolio to cover the most consequential stories of the day, help lead the charge on breaking news and focus on key bookings."
Advertisement - story continues below
But that wasn't the only new role she was taking. Good Housekeeping reported that Faris was also helming an ABC-supported podcast titled "Journeys of Faith with Paula Faris."
"I feel like there's such a hunger and such an appetite for faith, but in mainstream media, we're doing very little to satiate that," she said. "I think it's an opportunity for each other to listen and learn from each other."
Do you listen to podcasts?
Faris' podcast has hosted a wide range of guest, not all of them are people you'd expect to appear on a faith-focused show.
For example, atheist Sam Harris, Donald Trump's second wife, Marla Maples, and actress Melissa Joan Hart have all been guests on her podcast. Other guests have included country star Luke Bryan and political pundit Ben Shapiro.
"I've had a guest on that was an atheist, and another that was Muslim, which I learned a ton about Islam, and I think some of the more profound conversations that we have as Christians are with people that we don't necessarily see eye-to-eye with," she told CBN. "And it's important in this moment to sit down and listen to people and respect people, no matter they're coming from, or show them love."
Advertisement - story continues below
She added that she's hoping to have more guests who you might not suspect of having religious inclinations.
"I'd love to get Snoop Dog on," she said. "I'm just telling you. He released a gospel album about a year ago."
"He's had this sudden resurgence or rediscovery or conversion to Christianity, and I feel like people don't give him a chance. I would love to have him on the podcast and give him an opportunity to talk about it."
Advertisement - story continues below
Even though she wasn't always sure how receptive people would be to her podcast, she is excited about the next season.
"The first season you try to figure out what works and what doesn't, you try to see how people are going to receive it," she said. "And I know, there's that fear ' Oh my gosh, are people going to listen?' But I know once again if God calls you to do something, he'll equip you."
Truth and Accuracy
We are committed to truth and accuracy in all of our journalism. Read our editorial standards.
Conversation