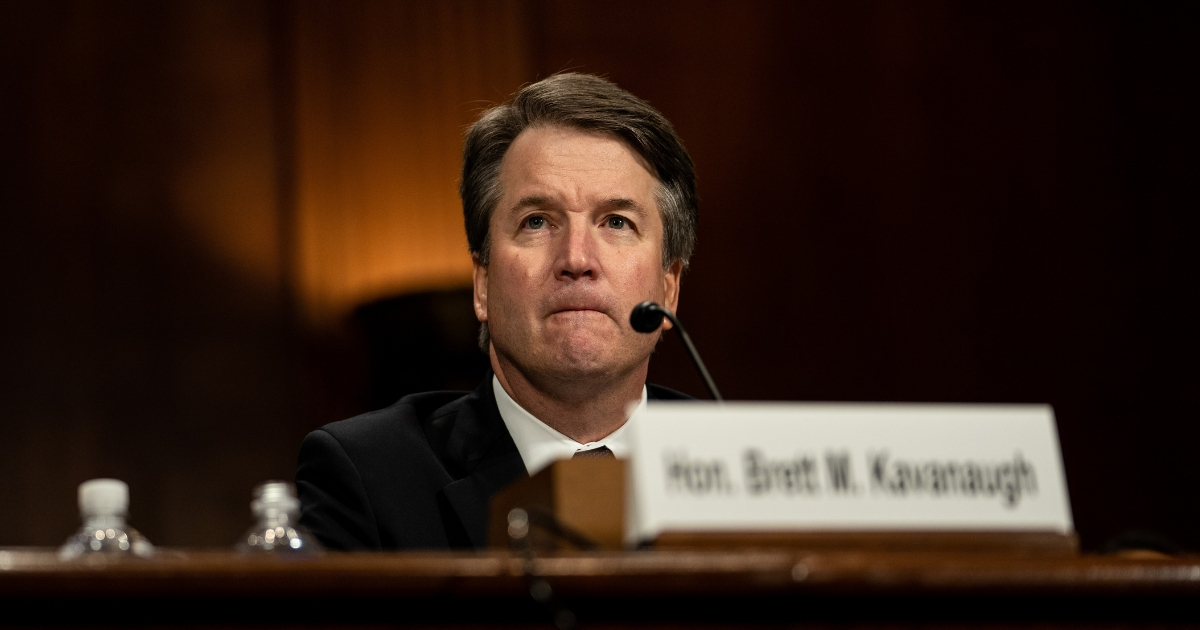 Kavanaugh Gives Reason Why He Didn't List Going to Church on Calendar, It Was 'Automatic'
Supreme Court nominee Brett Kavanaugh offered an opening statement before the Senate Judiciary Committee Thursday afternoon following Christine Blasey Ford's morning testimony.
Before taking questions on behalf of the bipartisan committee, the judge cited several points in an effort to establish credibility in his continued denials of the sexual assault claims dating back to a 1982 party.
"I've submitted to this committee detailed calendars recording my activities in the summer of 1982," he said. "Why did I keep calendars? My dad started keeping detailed calendars of his life in 1978."
Advertisement - story continues below
Kavanaugh appeared to be emotional as he described the influence of his father's meticulous record-keeping on his life.
"Christmas time we'd sit around and he'd regale us with old stories, old milestones, old weddings, old events from his calendars," Kavanaugh said. "In ninth grade, in 1980, I started keeping calendars of my own. For me also it's both a calendar and a diary. I've kept such calendars diaries for the past 38 years."
Though he acknowledged that his examples are "not as good as (his) dad's," especially during the adolescent years, Kavanaugh said that they did provide a fairly exhaustive record of his activities in high school.
He listed "working, working out, lifting weights, playing basketball or hanging out and having some beers with friends as we talked about life and football and school and girls" as his typical recreational activities.
Advertisement - story continues below
Kavanagh acknowledged that not all of his rituals earned a spot on his calendar.
Do you believe Kavanaugh will be confirmed?
"Some have noticed that I didn't have church on Sunday on my calendars," he said. "I also didn't list brushing my teeth. And for me, going to church on Sunday was like brushing my teeth: automatic. Still is."
Nevertheless, the calendar "documented pretty well" the summer in question.
"When I was a kid, the calendars are about what you'd expect from a kid," he said. "Some goofy parts, some embarrassing parts."
Advertisement - story continues below
According to Kavanaugh, the activities he had scheduled during those months made it unlikely that he attended the party described by Dr. Christine Blasey Ford.
"If it was a weekend, my calendars show I was out of town almost every weekend night before football training camp started in late August," he said.
Going on to list three exceptions, he said the first was a trip with his father to watch a golf tournament and the second was a "small gathering" for which he said he had recorded the names of all attendees on his calendar.
The final weekend he spent close to home was just before he was to begin training for the upcoming football season.
Advertisement - story continues below
"As the calendars confirm, that weekend before a brutal football training camp schedule was no time for parties," he said.
Conversation