News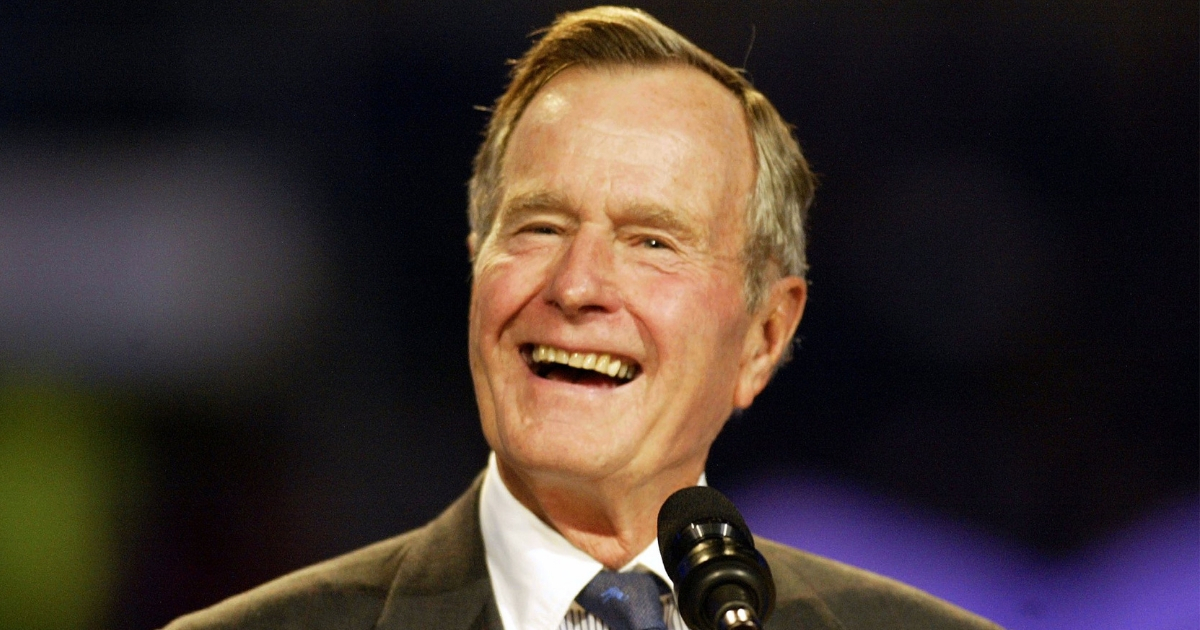 Read the Incredible Letter George HW Bush Wrote to Bill Clinton on His Inauguration Day
George Herbert Walker Bush, the 41st president of the United States, died Friday at the age of 94.
Bush served as president from 1989 to 1993 after two terms as vice president under President Ronald Reagan.
However, he lost his bid for re-election to Democrat Bill Clinton in 1992.
Advertisement - story continues below
On the day that Bush left the Oval Office for the last time as president of the United States, he penned a remarkable letter to his successor.
The letter, dated Jan. 20, 1993, read:
"Dear Bill,
"When I walked into this office just now I felt the same sense of wonder and respect that I felt four years ago. I know you will feel that too.
Advertisement - story continues below
"I wish you great happiness here. I never felt the loneliness some Presidents described.
"There will be very tough times, made even more difficult by criticism you may not think is fair. I'm not a very good one to give advice; but just don't let the critics discourage you or push you off course.
"You will be our President when you read this note. I wish you well. I wish your family well.
"Your success is now our country's success. I am rooting for you.
"Good Luck –
Advertisement - story continues below
"George."
Many shared the letter on social media as a reminder of Bush's class, character and kindness.
This note to incoming president Clinton, the man who defeated him, tells all you need to know about what sort of man he was. pic.twitter.com/uxfaK4Sqqy

— Brit Hume (@brithume) December 1, 2018
Advertisement - story continues below
The letter George Bush left for Bill Clinton in the Oval Office showed total class. "I am rooting hard for you." That was his message for the man who handed him a painful defeat. #RIPGeorgeHWBush pic.twitter.com/WYJVsTfNT8

— Kristen Sze (@abc7kristensze) December 1, 2018
George HW Bush to Bill Clinton. A fine letter to be remembered by. pic.twitter.com/H5GzLQp4O4

— Stig Abell (@StigAbell) December 1, 2018
Advertisement - story continues below
President George Herbert Walker Bush has died and passed into eternity. He showed each and everyone of us the highest character of this nation. Here's the letter he left Bill Clinton on the day of his inauguration. pic.twitter.com/rL3z3j3cIn

— Christopher J. Hale (@chrisjollyhale) December 1, 2018
During his own inauguration on Jan. 20, 1989, the 41st president shared what he believed made America great.
"America is never wholly herself unless she is engaged in high moral principle," Bush said. "We as a people have such a purpose today. It is to make kinder the face of the nation and gentler the face of the world."
Conversation