Commentary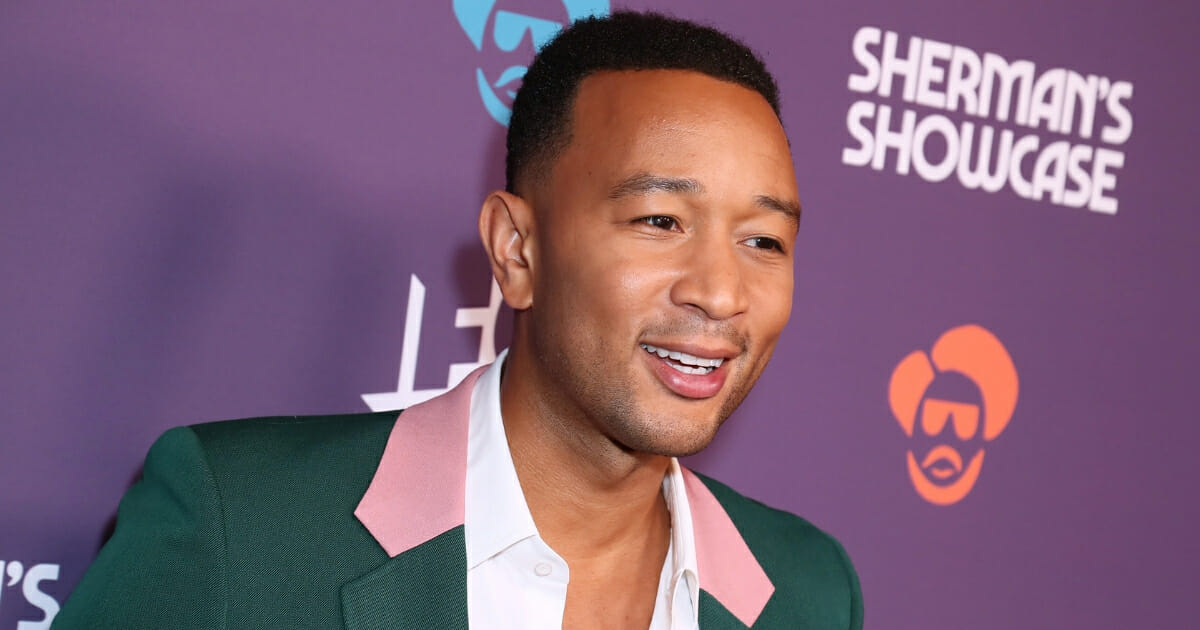 Leon Bennett / Getty Images
Liberal Music Icon John Legend Goes on Profane Rant Against 'Evil F---ing Canker Sore' Trump
Grammy award-winning musician John Legend is not a fan of President Donald Trump — that much is clear.
But Legend took his hatred of the commander in chief to a new level in a recent profanity-laced interview with TMZ.
Legend's remarks came in response to Trump's recent tweet in which he blasted Democratic Rep. Elijah Cummings' congressional district, which encompasses parts of Baltimore, as "a disgusting, rat and rodent infested mess."
Advertisement - story continues below
"Our president is a flaming racist," Legend told TMZ on Tuesday night.
"He's a piece of s—," he added. "He says piece of s— s— all the time — that's what he does. We need to get him out of office."
WARNING: The following video contains profane language that some viewers may find offensive. Viewer discretion is advised.
Advertisement - story continues below
"There's a lot that can be done" to help Baltimore, Legend said. "It's got over a century of history that created the problems that they have."
He quickly returned to slamming Trump.
Did Legend go too far with this latest attack on Trump?
"We need to focus on making all of our communities better instead of talking s— about our communities just because you're a racist pr—," Legend said.
And then the kicker: "Donald Trump is an evil f—ing canker sore on America's whole landscape," Legend, who has two children, said.
"So we need to get him out of office," he concluded.
Advertisement - story continues below
Though this rant was particularly profane, Legend makes no secret of his liberal, anti-Trump views.
Legend and his wife, model and political activist Chrissy Teigen, headlined a House Democratic retreat in April.
Addressing Democratic members of Congress, Legend criticized the Trump administration.
"A lot of what's going on is distressing for a lot of people," he said, according to USA Today.
Advertisement - story continues below
"It's important to hold the president to account and not to get in a Twitter war with him," he added.
Instead, Legend said, "say you can't be corrupt in office. We're going to be paying attention to your taxes. We're going to look at your interactions with foreign governments that might be spending money [in ways] that might affect the way you make policy."
Truth and Accuracy
We are committed to truth and accuracy in all of our journalism. Read our editorial standards.
Conversation