News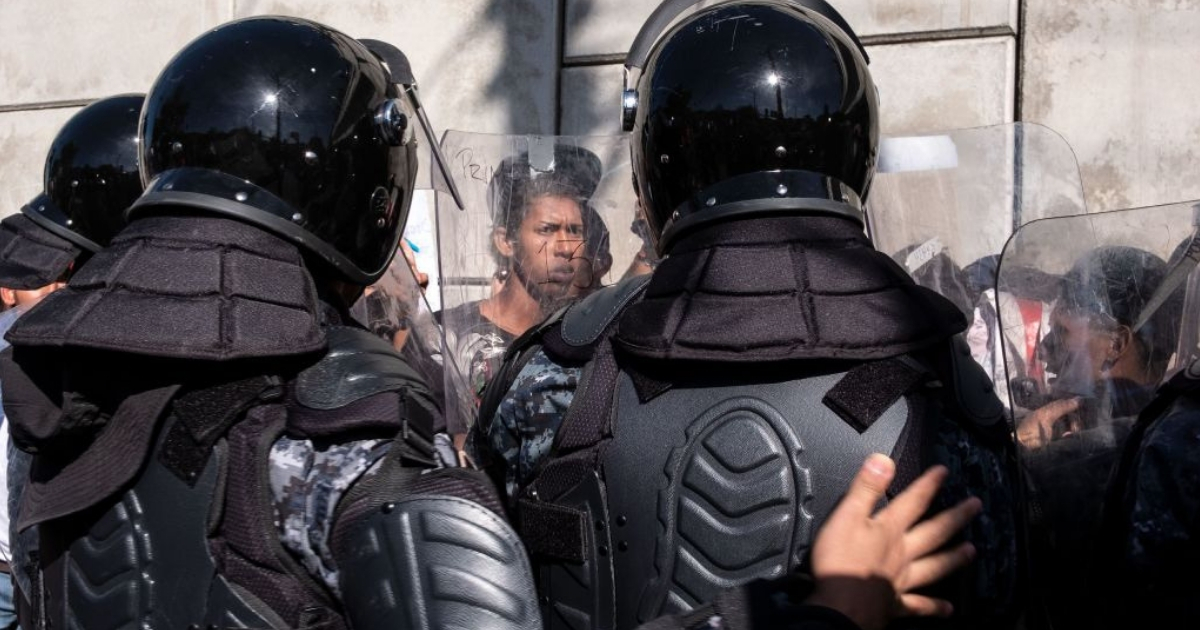 Migrants Report Cash Transactions Between Mexican Officials to Allow Them Access to US Border
A number of migrants are alleging that Mexican officials at the U.S. border are charging substantial sums of money to gain access to make asylum claims in the U.S.
The Los Angeles Times reported that Mexicans are overseeing a list, which they are using to decide who is allowed to cross two bridges over the Rio Grande into Brownsville, Texas from Matamoras, Mexico.
Cuban asylum seeker Elvis Gonzalez Rodriguez, 23, said that when he arrived at one of the bridges over the Rio Grande last week, a uniformed Mexican immigration official demanded he pay $1,000 to cross. When Rodriguez refused, the official made him leave.
Advertisement - story continues below
"There's a lot of corruption here," Rodriguez, an electrician from Havana said. "It's the responsibility of Mexican officials to protect immigrants. I want to come the correct, legal way."
He wants U.S. officials to help asylum seekers and investigate what's happening on the bridges.
"They need to help us," he said. "They need to know about the corruption, how it's a business to pass here."
The Times reported that another Cuban asylum seeker said a uniformed Mexican immigration official "demanded $500 to get her across the old bridge after she arrived at Matamoros airport in mid-October."
Advertisement - story continues below
She told the paper that other Cubans seeking asylum called her cellphone after crossing the bridge into the U.S. saying the Mexican officials made them pay between $100 and $300 to move to the front of the line.
"They are. I know that's a fact," said Michael Seifert, an ACLU border advocacy strategist in Brownsville. "It's only gotten worse. It's gotten more expensive. The Cubans are targeted because they have money."
Is the U.S. handling the influx of new asylum seekers appropriately?
Seifert said that African immigrants are forced to wait weeks because "they don't speak enough Spanish to understand the bribe."
Asylum seekers from Cameroon reported being falsely told by Mexican officials in Matamoros that the U.S. was not accepting more Africans.
Michael Randy, 30, who is from Cameroon, said he was able to speak with U.S. customs officers at the bridge, who assured him the claim was false.
Advertisement - story continues below
Randy told The Times he fled Cameroon after police shot his younger brother and raped his wife in front of him and burned down the home they shared with their 2- and 3-year-old daughters. He recounted that he was imprisoned and tortured for 77 days.
"It's not fair," Randy said of how Mexico is handling the border crossings. "I could stay for a month — there's no certain time."
Christina Patiño Houle of the nonprofit Rio Grande Valley Equal Voice Network said the situation needs to be addressed.
"These are incredibly dangerous areas where these individuals are waiting for days and weeks to enter the bridge. We sometimes have pregnant women, women with toddlers, who are sent back into territories that are managed openly by cartels," she said.
Advertisement - story continues below
The Times reached out to Customs and Border Protection regarding claims of Mexican officials charging asylum seekers to cross bridges into the U.S. and was told the matter should be taken up with Mexico.
"Mexico is a sovereign nation, and our authorities do not cross international boundaries," the agency said in a statement. "Actions of Mexican officials, or people in Mexico, should be addressed to the government of Mexico including any actions taken on the Mexican side of bridges and in the border cities of Mexico."
The CBP said that asylum seekers are "processed on a first-come, first-serve basis."
CBP told the Times it "does take into consideration persons with medical emergencies, unaccompanied alien children, the disabled, and gives priority as we can, bearing in mind the day-to-day availability of resources, case complexity, holding space, port volume and enforcement actions."
Conversation