Sports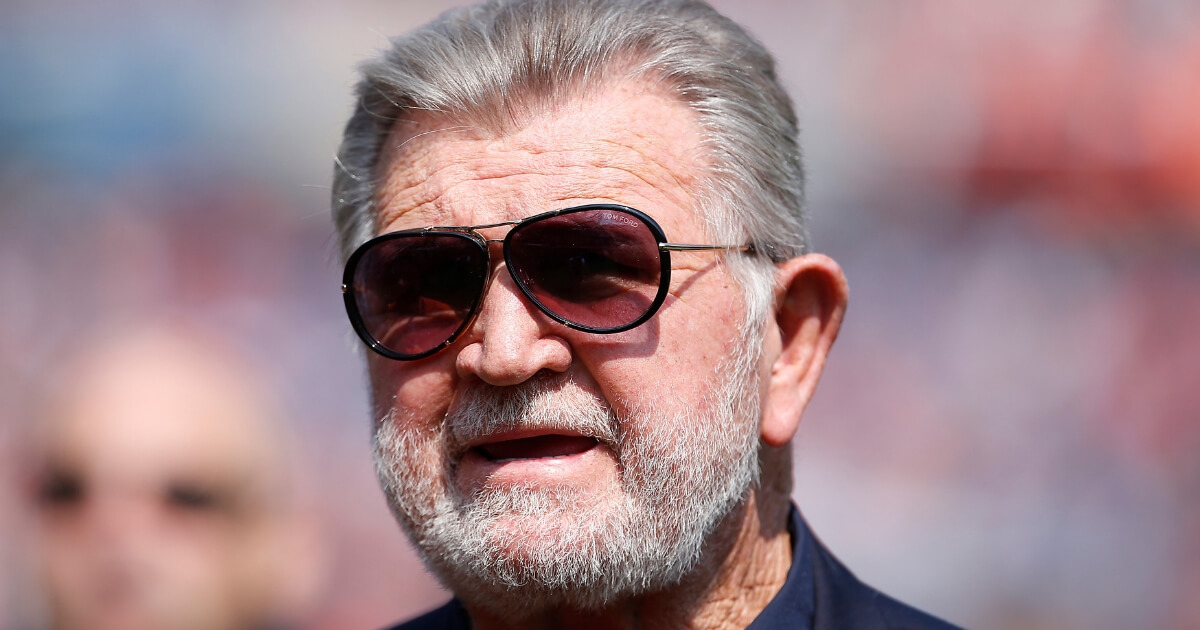 NFL Legend Mike Ditka Hospitalized After Heart Attack
Former Chicago Bears player and coach Mike Ditka is recovering in a Florida hospital after suffering a heart attack earlier in the week.
The Hall of Famer was playing golf on Wednesday when he started feeling ill, the Chicago Sun-Times reported.
He was taken to a hospital in Naples, where doctors found he had a heart attack.
Advertisement - story continues below
Ditka's agent revealed Saturday that he was given a pacemaker.
Mike Ditka's long time agent, Steve Mandell: "Coach Ditka had a mild heart attack earlier this week. Doctors inserted a pacemaker and he is doing much better. He appreciates the outpouring of support and expects to be home soon."

— Adam Schefter (@AdamSchefter) November 24, 2018
WGN-TV in Chicago reported that Ditka was expected to be home in three or four days to begin rehab.
Advertisement - story continues below
Ditka has a history of heart problems and infamously suffered a heart attack while coaching the Bears during the 1988 season.
He was expected to miss the entire season but returned just 11 days later. He only missed one game that year and ended up being named the Coach of the Year for the second time in his career.
In 2012, Ditka had another health-related issue while on a golf course as he suffered a stroke just outside of Chicago.
Now 79, the coach has said he's too old to attend games and prefers watching them from his home in Florida.
Ditka is keeping tabs on his former team, which is 8-3 and in first place in the NFC North. Earlier this month, he complimented Bears coach Matt Nagy who, like Ditka, also hails from Pennsylvania.
"I must say I think he's fantastic… I think Nagy is doing a heck of a job," Ditka said, before later adding that if the Bears do make the playoffs for the first time since 2010, he might have to head for Chicago for the game.
Advertisement - story continues below
Ditka also praised second-year quarterback Mitchell Trubisky, who honored the coach by dressing up as him for Halloween.
'Ditka, baby!' Mitch Trubisky channels Da Coach for pre-Halloween game vs. Jets https://t.co/FXZSErwWVg pic.twitter.com/IGuS6y1CO4

— St. Sebastian School (@stsebastian312) October 28, 2018
"I thought he looked really good! Mitch is a good guy," Ditka said. "I had a good run and it's over, but I really do appreciate what Mitch did.
Advertisement - story continues below
Do you think the Bears will make the playoffs for the first time in eight years?
"The Bears got a good defense, but I do believe the offense is really underrated. Mitch gets the ball to everybody. That's a great start. Mitch and Nagy have a mutual respect. That's really important for the coach and quarterback to have a relationship."
Ditka spent 12 seasons in the NFL as a player and 13 seasons as a head coach. He was the first tight end to be inducted into the Pro Football Hall of Fame when he was enshrined in 1988.
He and Tom Flores are the only people in NFL history to win a championship as a player, assistant coach and head coach.
Truth and Accuracy
We are committed to truth and accuracy in all of our journalism. Read our editorial standards.
Conversation