Sports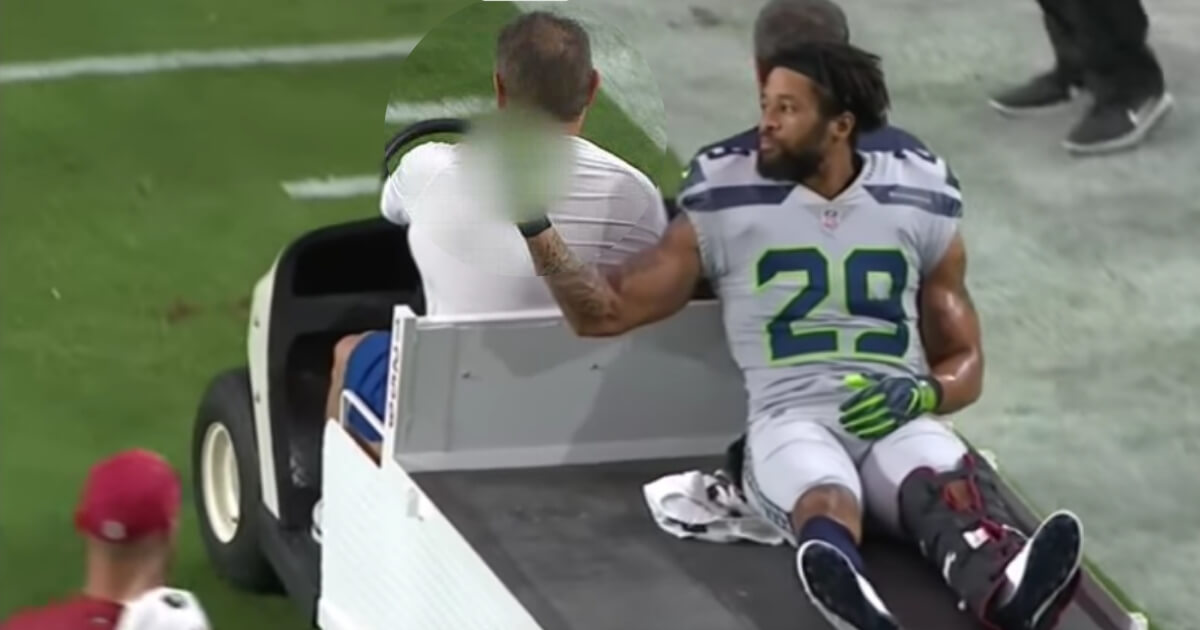 NFL Star Who Flipped Off His Own Team Officially Punished
Thanks to Earl Thomas of the Seattle Seahawks, we now know how much one bird is worth.
The All-Pro safety was fined $13,369 for giving the finger to the Seahawks sideline as he was being carted off the field in last week's game at Arizona.
Thomas injured himself on a play, which was later diagnosed as a broken leg. With his leg in an air cast while passing in front of the Arizona Cardinals' sideline, Thomas pointed his middle finger in the direction of his own team's sideline.
Advertisement - story continues below
https://twitter.com/ysbterry/status/1047207890652680192
Thomas' frustration with his team stemmed from them not acquiescing to his offseason demand of either a new contract or a trade.
Thomas argued that he risked his body for the organization for years and they should reward him with a new deal. The Seahawks didn't budge so Thomas held out of training camp and then skipped multiple in-season practices.
Seattle coach Pete Carroll claimed he didn't know who specifically the target of Thomas' ire was.
Advertisement - story continues below
Has Earl Thomas played his last down with the Seahawks?
"I don't know exactly what the intention of that was," Seahawks coach Pete Carroll told Seattle's KIRO radio on Monday. "I didn't see it and I don't know what the intention was there, and I'm not jumping to conclusions on that. There's nothing for us to talk about at this point."
Adam Schefter later reported that Thomas wasn't flipping off any one individual, but rather the Seahawks organization as a whole.
Seahawks teammate Bobby Wagner had no problem with how Thomas reacted given that Thomas is now an impending free agent coming off a broken leg.
Bobby Wagner summed up the Earl Thomas situation perfectly. pic.twitter.com/ycRhiWr8Vw

— SB Nation (@SBNation) October 1, 2018
Thomas will have surgery later this week to have a rod inserted into his leg. Per Ian Rapoport, that increases the chances of healing and lowers the re-fracture rate.
Advertisement - story continues below
Despite the encouraging medical prognosis, it seems all but certain that Thomas has played his last game in Seattle with everything that occurred over the last couple of months.
He is in the last year of a deal that pays him $8.5 million for this season and will turn 30 years old in May.
Fellow "Legion of Boom" members Richard Sherman and Kam Chancellor also never made it to 30 years old in a Seahawks uniform and it's likely Thomas follows that route.
It's no secret that Thomas, who grew up in Texas, would love to play for the Cowboys and he may finally get his wish next season and without Dallas having to give up anything in return via trade.
Conversation