Op-Ed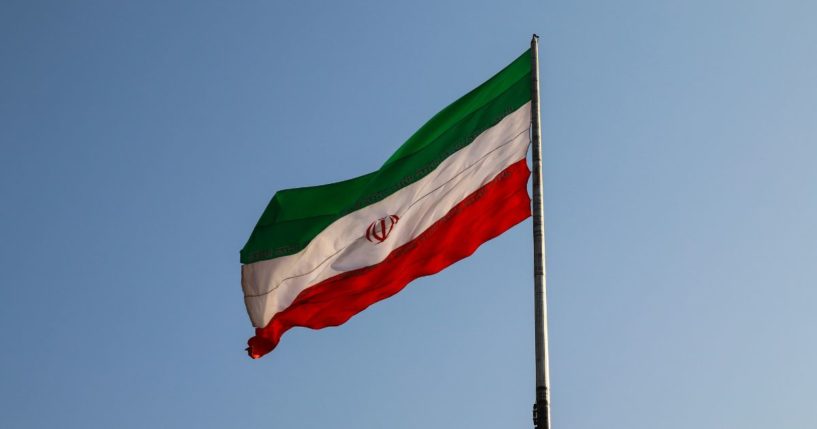 Op-Ed
Op-Ed: The 'Billy Graham of Iran' Says the Islamist Theocracy May Soon Fall
Amid ongoing conflict both at home and beyond, Iran recently marked the 44th anniversary of the Islamic Revolution.
It was in 1979 that the Middle Eastern country astonished the world by introducing Islam as a form of governance that would go on to support militant allies and challenge international norms.
Today, as the world watches the next generation of leaders call for the overthrow of Iran's current oppressive regime and demand greater social and political freedoms, many wonder if positive change is even possible at this point.
Advertisement - story continues below
Nearly a year of nationwide protests prompted by the death of 22-year-old Mahsa Amini reflected deepening resentment among Iran's Gen Z. Young women abandoned the hijabs required by law, shouting "death to the dictator" in the streets.
Not surprisingly, the government rejected any suggestions of compromise, opting instead to use force to end the demonstrations. Hundreds of people died, while thousands of others were arrested on vague charges and handed extreme sentences, even execution, following biased trials.
The goal of the Islamic government is to hold on to power at any cost. The regime has no desire to make any changes to what it's doing — except maybe to increase the use of violence and oppression to control the people. The tragic reality is that even if it stunned us all and tried to create a positive climate for Iranians, it's not possible. The infrastructure of the government is so corrupt that it wouldn't be able to implement policies that could help anyone.
The Islamic government has never been about serving the people. It views Iran as a conquered land for the cause of Islam. Therefore, the regime sees all its citizens as possessions to be used and abused. It believes all the resources of the country, including oil, mines and the economy, belong to the government and not to the people. It feels obliged by Islam to mistreat the people — not serve them. As we speculate about Iran's future, we should remember that leaders serving people is a biblical value and not an Islamic value.
Advertisement - story continues below
At this point, the possibility of Iran achieving a better future comes down to two possible scenarios.
The recent protests were a blatant rejection of Supreme Leader Ayatollah Ali Khamenei and, more broadly, the Islamic belief that Allah's law supersedes human laws. Having held his position as supreme leader of Iran since 1989, when Khamenei dies, change is certain.
Khamenei's near death has been rumored in recent months. He's in his 80s and his health has deteriorated significantly. Everyone in power in Iran, including the clerics, the government and the Islamic Revolutionary Guard Corps, is uniting to keep the current regime until he dies.
The selection of a new leader will likely involve a long fight among groups with conflicting interests and ideologies. The stakes are high, because the next leader, depending on his age, could serve as long as Khamenei did, or even longer. This means whoever inherits the title could lock in decades of either peace or continued hostility for the people of Iran.
The other possible scenario that could effect change is a coup driven by the Revolutionary Guard. This is unlikely right now because they control 80 percent of the economy and the fall of the Islamic government would hurt them significantly. They want the Islamic government to be in power, so they're willing to violently arrest and kill people involved in the uprising. It's not motivated by their religious beliefs, but rather by power and money. In addition to controlling the economy and military, they have filled many government positions.
Advertisement - story continues below
Amid the ongoing tensions in Iran, civil society groups in the country have shared proposals that would transform or even replace the current theocratic system with a democracy. On Feb. 14, around 20 labor unions, feminist groups and student organizations published a joint charter in which they laid out their vision for a "new, modern and humane society."
No longer are they willing to be oppressed and abused. They're boldly pushing back, knowing they could be punished or killed for their convictions. It's an attitude that has also influenced a remarkable revival of the Christian church in Iran.
The people are in desperate need of hope — one that Islam promised but has not delivered.
The views expressed in this opinion article are those of their author and are not necessarily either shared or endorsed by the owners of this website. If you are interested in contributing an Op-Ed to The Western Journal, you can learn about our submission guidelines and process here.
Conversation