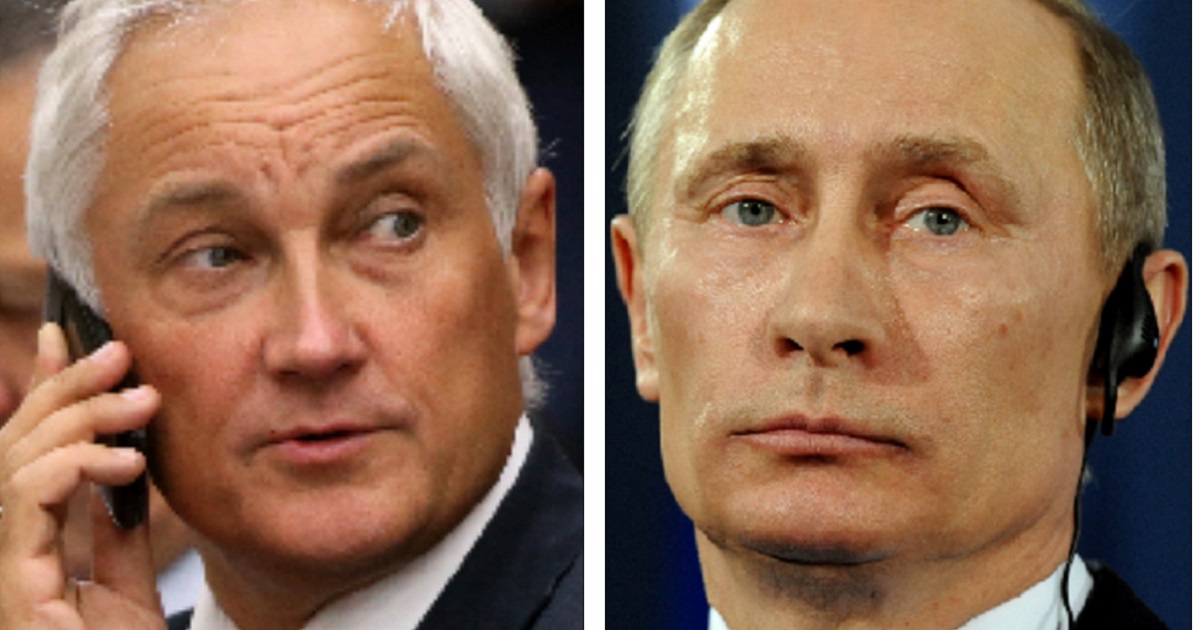 Putin Official: 'Russia is Preparing for War'
Having lost a United Nations vote over the Intermediate Nuclear Forces Reduction Treaty, which the U.S. and Russia each accuse each other of breaking, one Russian diplomat is now talking about war.
Andrei Belousov, deputy head of the Department of Nonproliferation and Arms Control at the Russian Foreign Ministry, spoke Friday after a the First Committee of the U.N. General Assembly voted against a draft resolution supporting the treaty, according to the U.K. Express.
The draft was proposed by Russia, the Express reported.
Advertisement - story continues below
"Here, recently, at the meeting, the United States said that Russia is preparing for war. Yes, Russia is preparing for war, I have confirmed it," Belousov said, according to the Express.
"We are preparing to defend our homeland, our territorial integrity, our principles, our values, our people – we are preparing for such a war," he said.
Belousov portrayed Russia as reacting to American aggression.
"Linguistically, this difference is in just one word, both in Russian and in English; Russia is preparing for war, and the US is preparing a war," he said.
Advertisement - story continues below
"Otherwise, why would the United States withdraw from the treaty, build up its nuclear potential and adopt a new nuclear doctrine?" he said.
President Donald Trump has said the U.S. will pull out of the treaty, concluded in 1987 between former Soviet Union leader Mikhail Gorbachev and former President Ronald Reagan, Reuters reported.
Do you think Russia wants a war?
Although the treaty eliminated from Europe all short- and intermediate-range land-based nuclear and conventional missiles held by the U.S. and Russia, the U.S. has claimed Russia has developed a ground-based cruise missile that violates the agreement.
Russia for years denied that the missile even existed, said U.S. disarmament expert Robert Wood.
"It's only recently that they admitted to having produced a ground-launch cruise missile but then maintained that it did not violate the range limits of the treaty," he said.
Advertisement - story continues below
"The U.S. has been extremely patient with Russia and our hope is that Russia will do the right thing and destroy that ground-launch cruise missile," Wood said.
NATO Secretary General Jens Stoltenberg has said the U.S. is not alone in its worries, CNN has reported.
"After years of denials, Russia recently acknowledged the existence of a new missile system, called 9M729. Russia has not provided any credible answers on this new missile. All Allies agree that the most plausible assessment would be that Russia is in violation of the Treaty," he said.
But Belousov said that the end of the treaty would simply lead to an arms race.
Advertisement - story continues below
"If the United States comes out of the treaty and starts building up its nuclear potential in an uncontrolled manner, we will face another reality," he said.
Belousov said he was confused by the U.N. opposition to Russia's position.
Russia "tried to send a serious signal to U.S. political circles about the danger of the course chosen by the current (U.S.) administration," he said, according to the U.K. Daily Mail. "We thought that such an initiative would be supported by all sensible forces."
Wood, however, dismissed the Russian proposal as a political effort.
Advertisement - story continues below
"We presented them with information to the contrary, but they continued to deny being in noncompliance with the treaty," Wood said, according to Fox News.
"But instead of responding to our engagement, we received denials and ridiculous accusations that it is the U.S. that is violating the treaty."
Conversation