News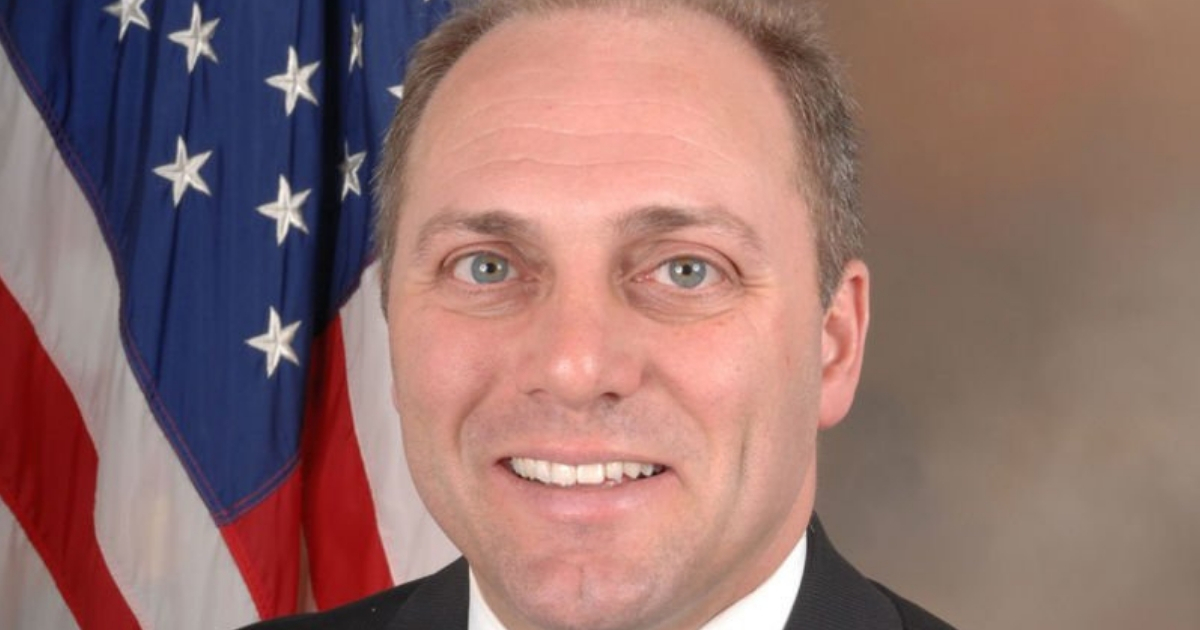 Scalise Defeats Dem. Opponent, Holds Louisiana Seat for GOP
House Majority Whip Steve Scalise, who was wounded in a June 2017 attack on Republican members of Congress who were at a baseball practice, cruised to victory Tuesday, The Western Journal projects.
Scalise, a Republican, was far ahead of Democrats Tammy M. Savoie, Jim Francis and Lee Ann Dugas in Louisiana's 1st District. Scalise was first elected to Congress in 2008.
Advertisement - story continues below
The website FiveThirtyEight predicted Scalise would receive about 69 percent of the votes cast.
Scalise said during the campaign that he wanted to build upon the tax-cutting efforts of the past two years that have helped drive the economy.
"I think the top priority needs to be continuing to get our economy back on track," he said, according to The Advocate of Baton Rouge. "We've been very successful cutting taxes. We've got record low levels of unemployment."
Advertisement - story continues below
Savoie, who had the endorsement of the state's Democratic Party, said Scalise's leadership role in Congress has not translated into enough of a benefit for the people of Louisiana.
"He has been in a position of power for a long time, and what has it gotten Louisiana?" she said. "He's put party over people and power over people and special interests over people. He's lost sight of the fact that the people are hurting."
Francis drew a contrast between himself and Scalise.
"I want real protections for women's rights, LGBT, racial equality," Francis said. "I want the middle class to be supported again, I want them to have that sense of upward mobility. I want to raise the corporate tax to back where it was until every corporation shows that they are paying their employees a livable wage."
Dugas, a disabled Gulf War veteran, listed as her top issue to continue Obamacare support for individuals with pre-existing conditions.
"I'm in the same boat with a lot of people. That's why I relate to people so well," said Dugas. "I want to provide the voters in my district with a good night's sleep where they can put their head down and they'll know they'll be OK."
Advertisement - story continues below
Will Democrats listen to what Steve Scalise is saying?
Scalise has spent part of this campaign season helping other candidates. During an appearance in New York State on behalf of Republican Congressman John Faso, he spoke about the need for debates without resorting to violence, reported Hudson Valley 360.
"As we're having these debates and these differences and these battles, we ought to be able to battle it out on the issues," Scalise said. "We, in America, settle our differences at the ballot box and that is the only place you settle these kinds of differences."
In a recent Op-Ed for Fox News, Scalise talked about the need to disagree without resorting to violence. The column was triggered by a comment from former Attorney General Eric Holder that Democrats should "kick" Republicans when they "go low."
Advertisement - story continues below
"As a survivor of a politically motivated attack, it is tragic to think this is an acceptable state of political discourse in our country. I refuse to stand for this and I will continue to call for an end to it," Scalise wrote. "A healthy, strong democracy is not possible if anyone lives in fear of expressing their views. If this is going to stop, it must start with Democratic leaders, who need to condemn, rather than promote these dangerous calls to action.
"In America, we win battles at the ballot box, not through mob rule or intimidation. When Democratic leaders like Eric Holder call for violence, that is a direct threat to our democracy.
Advertisement - story continues below
"As the oldest democracy, our country has long been heralded as the freest country in the world. It doesn't feel so free if anyone lives in fear for holding or expressing a differing opinion. Let's end this violence and return to civility before someone else gets hurt."
Conversation