Commentary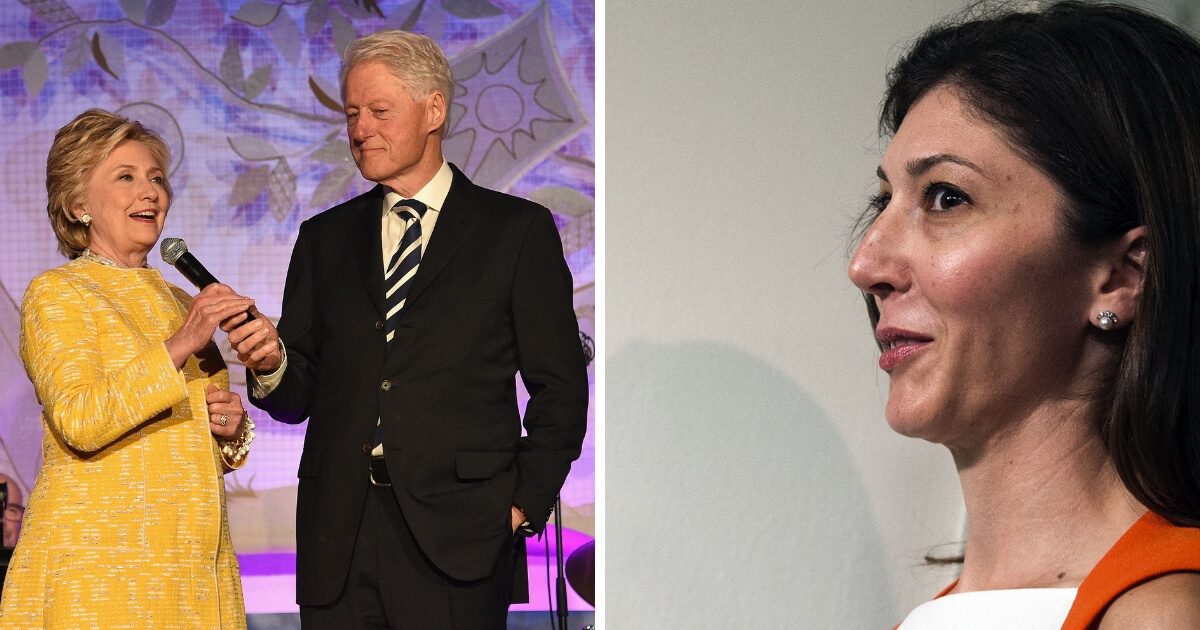 Fox Bombshell: Peter Strzok's FBI Mistress Lisa Page Worked for Clinton, According to Text Messages
The Peter Strzok-Lisa Page text messages: They're the gift that keeps on giving.
According to Fox News, a newly uncovered text message chain seems to confirm that FBI lawyer Lisa Page — one of the two lovebirds whose texts have cast doubt on the objectivity of the Department of Justice's investigations surrounding the 2016 election — claims that she interned for one of the Clintons.
"Get inspired and depressing reading that article about how Obama approached the mail room," Page said in a text to Strzok on Jan. 19, 2017 — the last full day of the Obama administration.
Advertisement - story continues below
"Needless to say, it was very different when I interned there under Clinton."
The article she was discussing was a New York Times piece that described the kind of mail the outgoing president would receive.
"At the beginning of his first term, President (Barack) Obama said he wanted to read his mail. He said he would like to see 10 letters a day. After that, the 10LADs, as they came to be called, were put in a purple folder and added to the back of the briefing book he took with him to the residence on the second floor of the White House each night," the article, titled "To Obama With Love, and Hate, and Desperation," read.
"Choosing which letters made it to the president started here in the Executive Office Building adjacent to the White House, in the 'hard-mail room,' which had the tired, unkempt look of a college study hall during finals — paper everywhere, files stacked along walls, bundles under tables, boxes propping up computer monitors dotted with Post-its, cables hanging."
Advertisement - story continues below
The text exchange continued with Strzok asking, "How was it different?"
"Will have to talk in person," Page responded. "It's hard to describe. More of a rote have to respond to the mail exercise."
Do you think that Lisa Page should have recused herself from the investigation?
Page is 39 and graduated American University in 2000. It's unclear which Clinton she would have interned under; President Bill Clinton was leaving office as she was graduating and Hillary Clinton was taking her role as the junior senator from New York in 2001.
Page declined to comment on the latest text.
While the text messages that received the most attention this week involved ones which plotted leaks to the press, the Clinton message — assuming it's accurate and Page is telling the truth — would also present a conflict of interest.
Advertisement - story continues below
Both Page and Strzok were involved in the FBI's Midyear Exam investigation — the codename for the investigation into Hillary Clinton's handling of classified email on a private server during her time at the State Department.
That wasn't all, though.
"Strzok and Page both served on Special Counsel Robert Mueller's team investigating Russian meddling and potential collusion with Trump campaign associates in the 2016 presidential election. Page served on the special counsel's team on a short detail, returning back to the FBI's Office of General Counsel in July 2017," Fox News reported.
"Page, during her time at the FBI, was a deputy of former Deputy FBI Director Andrew McCabe, who was long criticized by Trump and congressional Republicans for his ties to the Democratic Party. McCabe's wife received donations during a failed 2015 Virginia Senate run from a group tied to a Clinton ally, former Virginia Gov. Terry McAuliffe — all while the Clinton email probe was underway."
Advertisement - story continues below
So, is this a conflict of interest? More evidence of just how much of a morass the swamp really is? Overthinking a text message? Or none of the above?
Well, the simple answer is that we don't know, inasmuch as Strzok, Page and everyone else around them have tried to denude these text messages of all context. Strzok's appearance before Congress certainly didn't elucidate much, although it may have inspired plenty of GIFs.
However, if this is true, Page was compromised from the beginning — and that's a serious problem for anyone trying to push this as mere Jim Garrison-esque conspiracy theorizing. Time for answers, folks.
Conversation