News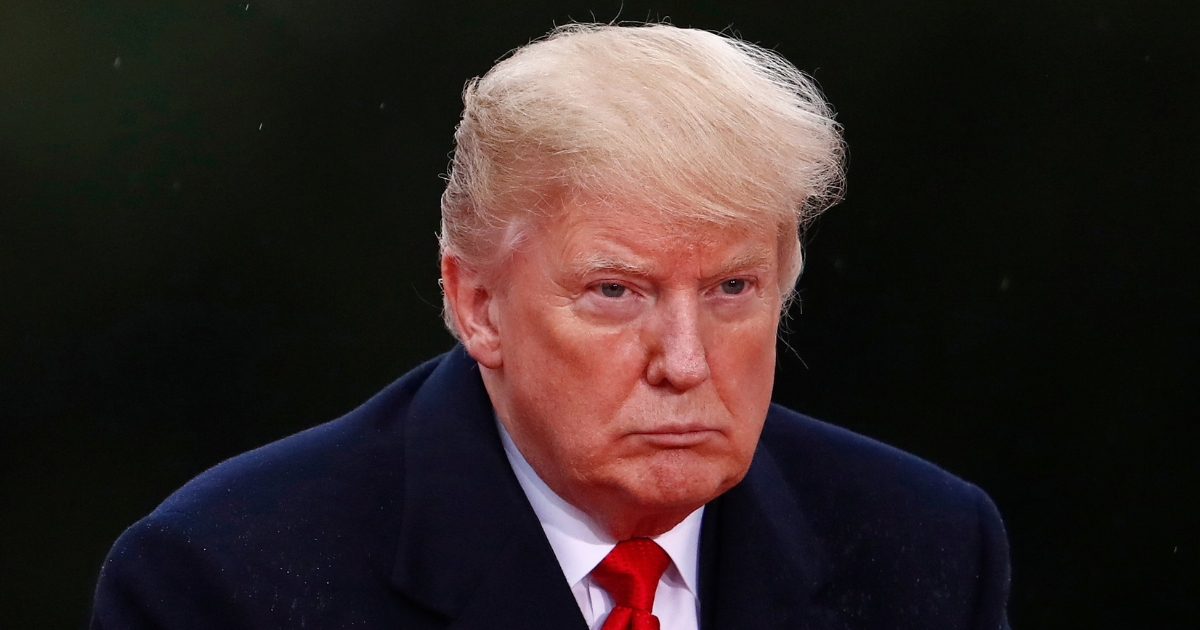 Judge Rules Trump Must Face Lawsuit Over Charitable Foundation
A New York judge denied a request made by President Donald Trump and his family to dismiss a lawsuit against them and their foundation.
The suit alleges that the Trump Foundation broke state laws for more than a decade. New York state Attorney General Barbara Underwood claims Trump misused the foundation "for his own personal benefit," CNBC reported.
Justice Saliann Scarpulla of the New York State Supreme Court made her ruling Friday after Trump's attorney's argued that the case should be dismissed because of the Supremacy Clause of the Constitution, which suggests that a sitting president may not be sued.
Advertisement - story continues below
The Trump Foundation's attorneys also argued that the state court lacks jurisdiction over the president, which Scarpulla rejected.
The judge dismissed that argument on the grounds that the state court would not be exercising "direct control" over the president in a way that interferes with his office.
"Here, the allegations raised in the Petition do not involve any action taken by Mr. Trump as president and any potential remedy would not affect Mr. Trump's official federal duties," Scarpulla wrote in her ruling.
The Manhattan-based judge went on to say that the defendants, "failed to cite a single case in which any court has dismissed a civil action against a sitting president on Supremacy Clause grounds."
Advertisement - story continues below
"I find that I have jurisdiction over Mr. Trump and deny Respondents' motion to dismiss the petition against him on jurisdictional grounds," Scarpulla wrote.
The ruling will clear the way for Underwood to pursue a civil lawsuit against not only the president but his three oldest children.
Underwood brought the suit due to an investigation conducted by her predecessor, Eric Schneiderman, a "frequent trump critic" who resigned his post after he was accused of assault by four women, USA Today reported.
Underwood praised Scarpulla's decision saying that, "the Trump Foundation functioned as little more than a checkbook to serve Mr. Trump's business and political interests," CNBC reported.
"There are rules that govern private foundations — and we intend to enforce them, no matter who runs the foundation. We welcome Justice Scarpulla's decision, which allows our suit to move forward," Underwood said.
Advertisement - story continues below
#BREAKING: The New York State Supreme Court just denied the motion to dismiss our lawsuit against the Trump Foundation and its directors: @realDonaldTrump, Donald J. Trump Jr., Ivanka Trump, and Eric Trump. https://t.co/rYj2I76d22 pic.twitter.com/8wJvy17Gsx

— NY AG Underwood (@NewYorkStateAG) November 23, 2018
An attorney for the Trump Foundation told CNBC that this is not yet a victory for Underwood.
"The decision means only that the case goes forward," the foundation's attorney said.
Advertisement - story continues below
"As we have maintained throughout, all of the money raised by the Foundation went to charitable causes to assist those most in need. As a result, we remain confident in the ultimate outcome of these proceedings."
When the case was first brought in June of this year, the president responded via Twitter, where he called those involved "sleazy New York Democrats" and said that he gave more to charity than what was taken into the foundation.
The sleazy New York Democrats, and their now disgraced (and run out of town) A.G. Eric Schneiderman, are doing everything they can to sue me on a foundation that took in $18,800,000 and gave out to charity more money than it took in, $19,200,000. I won't settle this case!…

— Donald J. Trump (@realDonaldTrump) June 14, 2018
Advertisement - story continues below
….Schneiderman, who ran the Clinton campaign in New York, never had the guts to bring this ridiculous case, which lingered in their office for almost 2 years. Now he resigned his office in disgrace, and his disciples brought it when we would not settle.

— Donald J. Trump (@realDonaldTrump) June 14, 2018
The president also pointed out that the state attorney general who opened the investigation was a staunch supporter of Hillary Clinton in the 2016 election.
Conversation