News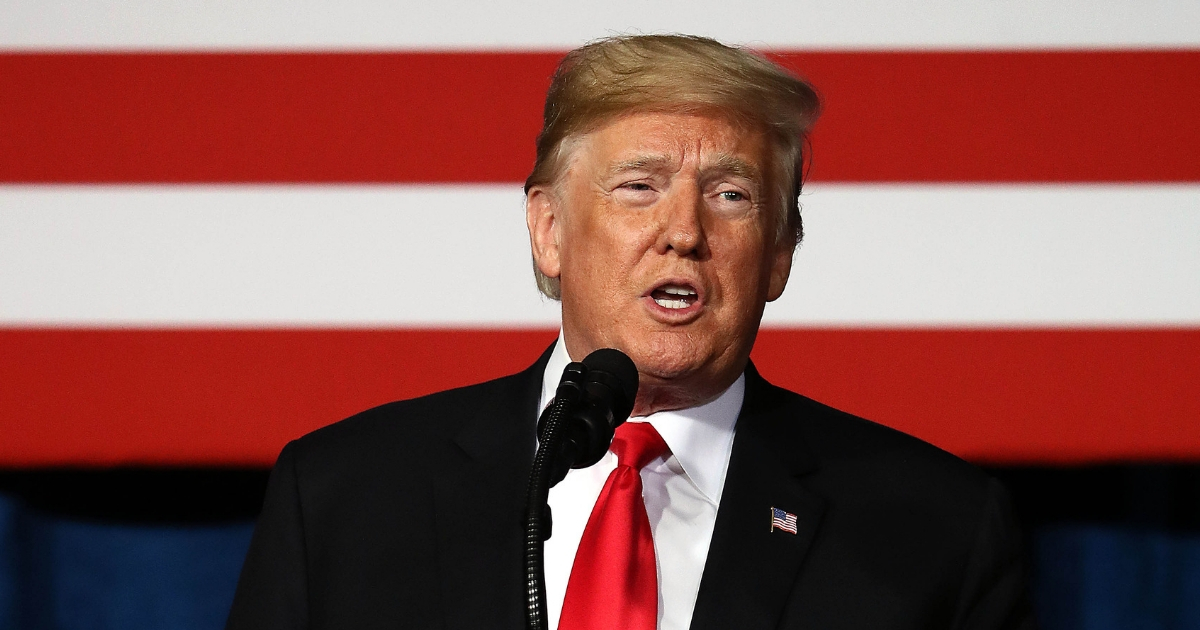 Trump Names Replacement for Joint Chiefs Chairman
President Donald Trump reportedly will name Army Chief of Staff Gen. Mark Milley to be the next chairman of the joint chiefs of staff, replacing Marine Corps Gen. Joseph Dunford
Trump told reporters on Friday at the White House he planned to announce his next chairman at Saturday's Army-Navy game in Philadelphia.
The president tagged on that piece of news after confirming that he will nominate William Barr to be the next attorney general and State Department spokeswoman Heather Nauert for U.N. ambassador.
Advertisement - story continues below
"I have another one for tomorrow that I'm going to be announcing at the Army-Navy game," Trump said. "I can give you a little hint: It will have to do with the Joint Chiefs of Staff and succession."
.@realDonaldTrump: "I want to confirm that Bill Barr … will be nominated for the United States attorney general… Heather Nauert will be nominated. She will work with Nikki Haley to replace Nicki at the United Nations." pic.twitter.com/D7f0EReVfQ

— The Daily Caller (@DailyCaller) December 7, 2018
Fox News reported that Milley is the pick, based on information obtained from sources.
Advertisement - story continues below
According to his official Defense Department biography, Milley became the 39th chief of staff of the Army in August 2015.
The 60-year-old is a veteran of the wars in Iraq and Afghanistan, serving three tours in the latter.
Do you think Trump made a good choice?
Milley has held commands and leadership positions in eight divisions, including the famed 82 Airborne Division, as well as the 5th Special Forces Group at Fort Bragg, North Carolina.
The Massachusetts native earned his commission through Army ROTC, graduating from Princeton University in 1980.
Defense News reported that Trump met with both Milley and Air Force Chief of Staff Gen. David Goldfein before reaching his decision.
Advertisement - story continues below
Army Chief of Staff Gen. Mark Milley to be named chairman of the Joint Chiefs: reports https://t.co/ZFvatJJqcK pic.twitter.com/UK1j5LryuF

— Military Times (@MilitaryTimes) December 7, 2018
"In theory, the chairmanship is supposed to rotate among the services, which would have set up Goldfein as the leading nominee," the news outlet added. "The Air Force has had the longest gap between having a chairman from their ranks — the last one was Gen. Richard Myers, who served from 2001 to 2005."
Defense News speculated that Trump may pick Goldfein as vice chairman, a role generally more focused on war-fighting technology.
Advertisement - story continues below
Dunford is expected to serve out of the remainder of his term as chairman, which is slated to end on October 1, 2019.
Conversation