News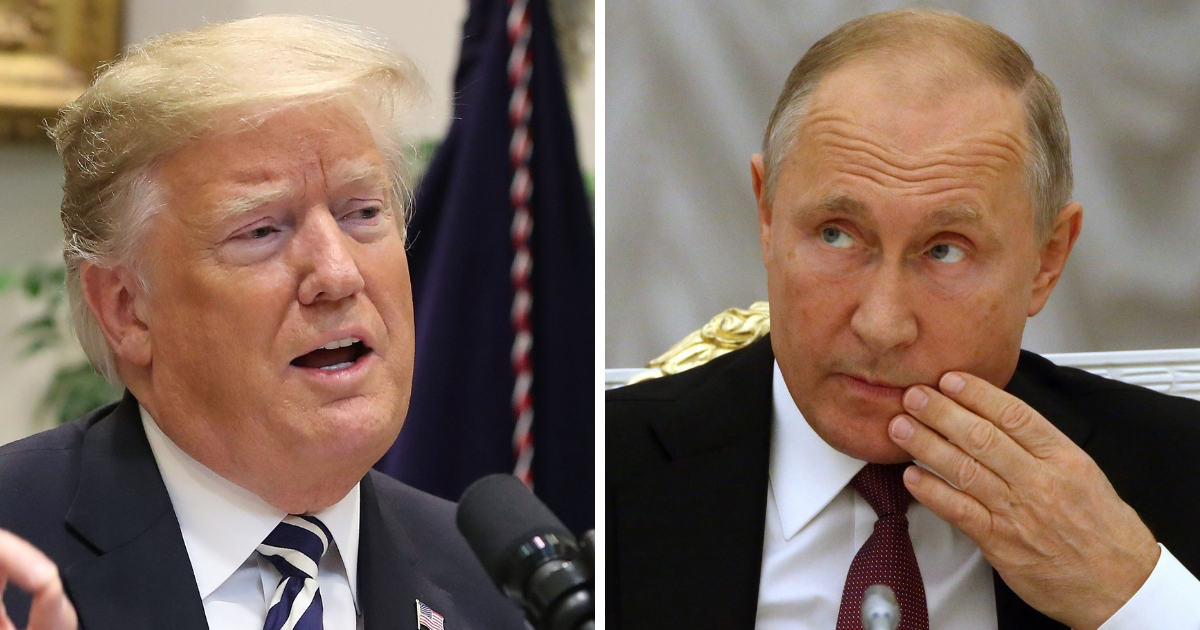 US Prepares Attack on Russia if Found Meddling in Midterm Elections
A report this week indicates the U.S. military is pre-emptively setting the stage for a cyberattack on Russia if that country interferes in the upcoming midterm elections.
According to Zachary Fryer-Biggs of the Center for Public Integrity, hackers working on behalf of the Pentagon and national intelligence agencies are preparing to launch a digital offensive against Russian forces if given the green light to retaliate against Russian operatives.
Citing "current and former senior U.S. officials who are familiar with the plan," the report described what would be the first such counterattack since President Donald Trump signed an executive order earlier this year giving the Pentagon more oversight in the process.
Advertisement - story continues below
While the report did not indicate what type of behavior would prompt a U.S. cyberattack, one official said it would take more than a Russian actor "trying to sway peoples' opinion or the way people might vote," describing such behavior as "something that has happened since the dawn of the republic."
If something sufficiently nefarious occurs, however, U.S. intelligence and military officials want to be prepared.
Supporters of Trump's executive order, which replaces a more restrictive policy in place under former President Barack Obama, say it helps modernize the process of fighting a cyberwar.
The new policy gives hackers permission to gain access to cybersystems located in Russia that would be potential targets if U.S. hackers are given the OK to launch their counterattack.
Advertisement - story continues below
Authorities say the expanded permissions allow cyberintelligence officials to engage in reconnaissance work just as investigators have always been able to do when preparing a possible case.
Should Russia cross a red line in its behavior regarding next week's election, a U.S. strike can be authorized by just a few key officials instead of the full Cabinet.
Do agree with the U.S. counterattack plan?
"The concept is that you would approve a category of activities against a defined adversary, that would be preapproved by the appropriate people, within some left-and-right bounds," said one official quoted in the report. "Once a concept is approved, an agency can scout a target and gain access, and sometimes might go ahead and take action with limited notice to other coordinating agencies."
Some former intelligence officials — including a number who served under Obama — supported at least some of the executive order's key provisions.
Michele Flournoy, co-founder of the Center for a New American Security and former Pentagon policy chief, favored a hard line in response to Russia but said her concern would be that lower-level authorizations for such cyberoperations would be made "absent a larger strategy."
Advertisement - story continues below
But as one former national security official noted, the expansion of authorization power will clear up some frustrating gridlock in the process.
"In practice, whenever we came up with a scenario where we wanted to take action, (intelligence officials) spent most of their time arguing that any action could harm their access," the source said.
Grant Schneider, National Security Council senior director for cybersecurity, echoed those remarks in an interview with the Center for Public Integrity.
He said the old process left officials with the opinion — whether real or imagined — "that everything was going to have to go to the president's desk in order to do anything."
Conversation