News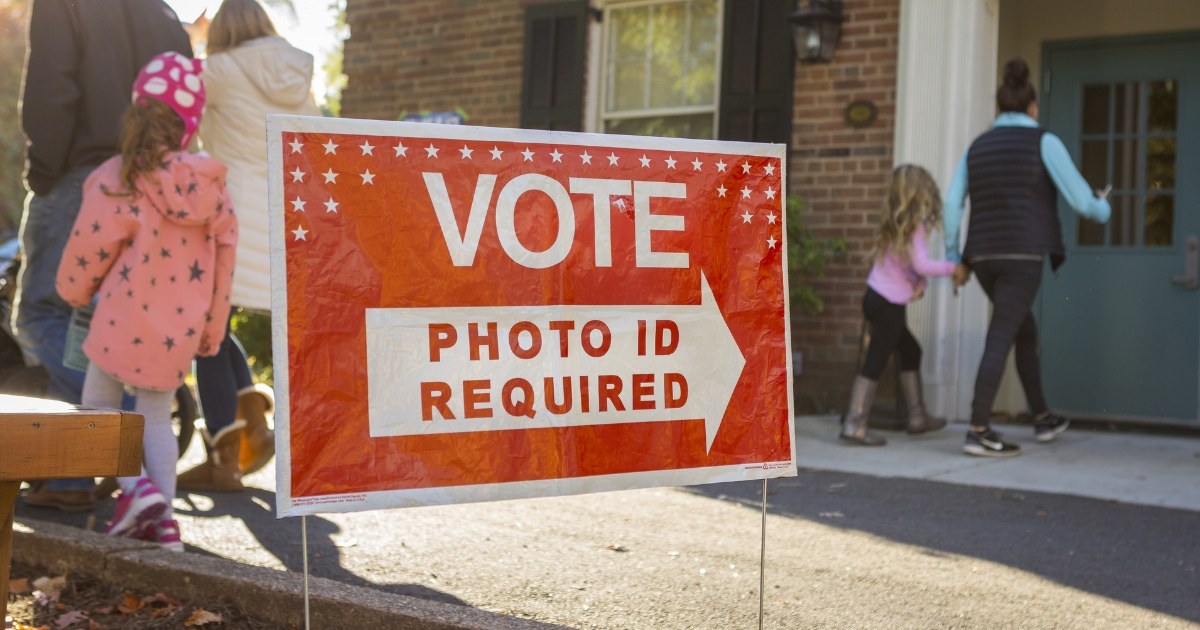 Voter ID Laws Approved in Multiple States
Amid competing claims over whether voter ID laws protect the voting process or disenfranchise minority citizens, both Arkansas and North Carolina voters have approved ballot propositions to create voter ID laws.
"To me, it was just perhaps or could be a way to suppress voters' rights," said Arkansas voter Lydia Nance Arkansas, according to WHBQ.
"Some voters may not have the proper identification at that particular time or for some reason or another, it may discourage them from pursuing their right to vote," she said.
Advertisement - story continues below
Arkansas currently requires ID to vote, but the proposal listed as Issue 2 on the ballot would require specific forms of identification.
Voter Eddie Bethany said the proposal made sense.
"I think everybody should have a voter ID card, driver's license, some form of photo ID, preferably a driver's license," said Eddie Bethany, a voter.
"It doesn't make any difference to me if it goes into the constitution or not, it's something that should be required by law," Bethany said.
Advertisement - story continues below
Arkansas has been trying to put a voter ID law in place since 2013, but court decisions have sidetracked implementation. The ballot question would end questions over the law by making it part of the state's constitution.
In North Carolina, the debate has centered over whether a voter ID law is needed to address voter fraud, or whether it is designed to turn away voters.
Should there be a national voter ID law?
"To me, it's about making sure that every vote counts — one full vote — and that no one's vote is diluted by votes which are cast either inaccurately or illegally," said Republican state Rep. John Szoka, the Fayetteville Observer reported.
"This amendment, which we have been calling the 'voter restriction amendment,' we think would compromise access to the vote," said Jen Jones, a spokeswoman for the Democracy North Carolina voting rights organization.
She said that when North Carolina's voter ID law was in effect in 2016 before being struck down by the courts, legitimate voters were turned away from the polls.
Advertisement - story continues below
Thirty-four states require ID at the polls, according to the National Conference of State Legislatures, according to The Washington Post.
The American Civil Liberties Union said it believes voter ID laws exist to keep away minority voters, according to ABC.
"From our perspective there was an explosion of restrictive requirements, voter ID being the one that has been the one that has most obviously been pushed … in the wake of the election of President Obama in 2008," said Sophia Lakin, an attorney with the ACLU's voting rights project.
"These types of requirements, these document requirements, they have a disproportionate burden on people of color, the elderly the poor the young and voters with disabilities," Lakin said. "It is interesting that the voters effected by voter ID requirements and similar things we were seeing… had a disproportionate impact on voters who also turned out in unprecedented numbers in the 2008 election."
Advertisement - story continues below
President Donald Trump, however, has said that because of widespread voter fraud, voter ID is a no-brainer.
"The time has come for voter ID like everything else," Trump said at a recent Florida rally.
"Just take a look," he said recently, according to The Washington Post. "All you have to do is go around, take a look at what's happened over the years, and you'll see. There are a lot of people — a lot of people — my opinion, and based on proof — that try and get in illegally and actually vote illegally. So we just want to let them know that there will be prosecutions at the highest level."
Conversation