Sports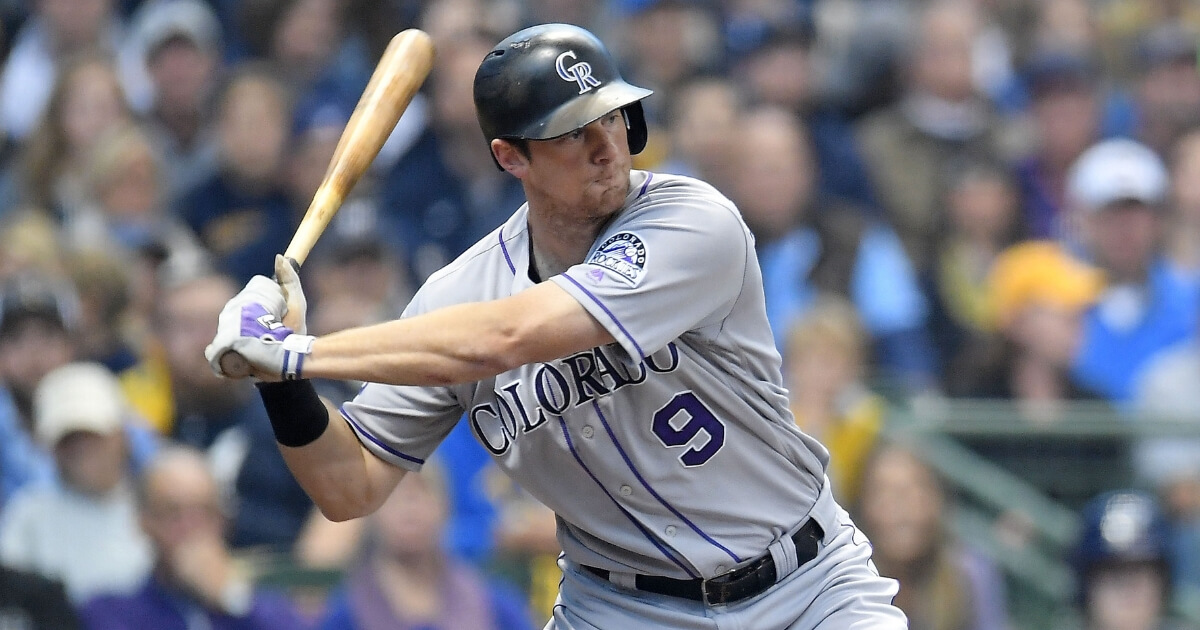 Yankees Reportedly Sign 2-Time All-Star, Former Batting Champ
The New York Yankees continued to fortify their infield by signing another Gold Glove winner who played for the Colorado Rockies.
Last week it was Troy Tulowitzki, who spent his first 10 seasons with the Rockies before playing for the Toronto Blue Jays. This week it's reportedly D.J. LeMahieu, who had been with Colorado since 2012.
It is a two-year deal for LeMahieu worth $24 million, according to ESPN.
Advertisement - story continues below
The two-time All-Star and three-time Gold Glove second baseman made $8.5 million in his last season in Colorado.
LeMahieu was a .299 hitter in seven seasons in Colorado and led the National League in batting with a .348 average in 2016.
But many are skeptical that LeMahieu can put up those numbers outside of Coors Field, which has been the most hitter-friendly park since its debut in 1995.
Over the last 24 seasons, the Rockies have accounted for 11 batting titles coming from nine different players.
Advertisement - story continues below
LeMahieu's production has tailed off considerably on the road, as he's a .329 hitter at Coors Field and a .266 hitter everywhere else.
But his bat is not all the Yankees are getting him for, as his defensive prowess does travel. He led all major leaguers, regardless of position, in defensive regression analysis during the 2018 season.
Do you think Manny Machado will still end up on the Yankees?
The Rockies plan on filling the void at second base with in-house replacements from their minor league system.
But All-Star outfielder Charlie Blackmon knows that LeMahieu will be missed, based on comments he made at the end of last season.
"D.J. is the quintessential Rockie who never gets heard from," Blackmon said near the end of the regular season, according to ESPN. "He's the guy you take for granted because he's always out there.
Advertisement - story continues below
"Every ball that's hit to him is an out. He always has professional at-bats, and he's always doing the right thing."
With LeMahieu in the fold and Tulowitzki signed last week, it seems that the Yankees are prepared in the event that they don't land the prized free agent infielder, Manny Machado.
It would seem that Yankee fans are not very happy with the DJ LeMahieu addition. Mostly because his name is not Manny Machado.

— Matt Kardos (@mattkardos) January 11, 2019
Advertisement - story continues below
With or without Machado, the Yankees needed some infield help due to the absence of shortstop Didi Gregorius, who is recovering from Tommy John surgery.
Gregorius had a career-high 27 home runs in 2018 while also finishing second among shortstops in fielding percentage. But he isn't expected to return to play until the middle of the season.
"We're optimistic that he'll be back at some point during the season," Yankees manager Aaron Boone said in October. "I don't want to speculate too much on when."
On Friday, the Yankees also re-signed pitcher Zach Britton to a three-year deal. Britton was acquired last season in a trade with Baltimore and posted a 2.88 ERA while in pinstripes.
Conversation