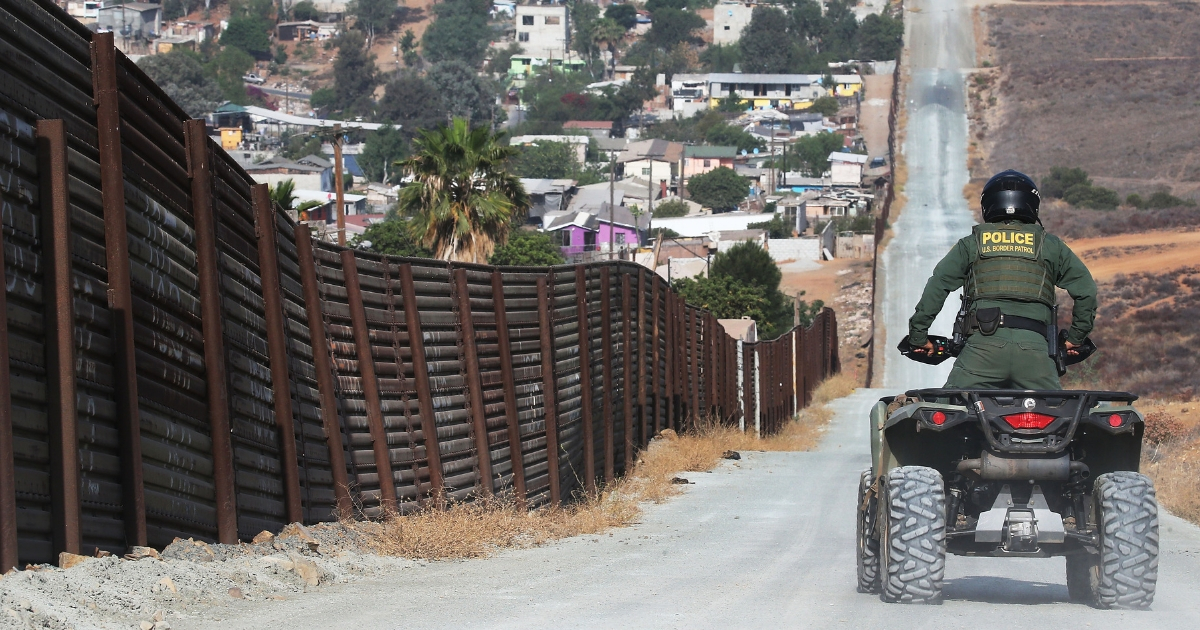 Border Patrol Agents Bust Truck with Hidden $1.4 Million Cargo at Southern Border
Texas Border Patrol agents apprehended a truck carrying what is believed to be $1.4 million in methamphetamine drugs attempting to enter the United States.
The truck, which was a white Chevrolet, was carrying over a dozen bundles of the contraband drugs.
The vehicle was attempting to enter the United States via a primary inspection lane at the checkpoint on Highway 59 Monday, according to a news release from U.S. Customs and Border Protection.
Advertisement - story continues below
The same report stated that the drugs were found while agents attempted to ascertain the immigration status of the driver.
At that time, a service canine indicated that it had encountered the odor of something unacceptable on the vehicle. That alert caused the vehicle and its driver to be subject to a secondary inspection, according to CBP's website.
"While at secondary, agents conducted a closer and thorough inspection of the truck, successively finding 15 bundles concealed within the seats of the truck," CBP reported.
The statement from Laredo Border Patrol agents didn't specify whether there was any resistance on the part of the driver after the drugs were found.
Advertisement - story continues below
They did, however, report that the almost 38 pounds of drugs were seized and given to the proper authorities.
"All bundles were removed from the vehicle and tested positive for methamphetamine. The narcotics, vehicle, and driver were turned over to the Drug Enforcement Administration," CBP reported.
Do you think the border wall will help with drug trafficking?
This interception was similar to the one that took place in Tuscon, Arizona last month where U.S. Customs and Border Protection detained a Mexican national in a failed attempt to smuggle 77 pounds of various drugs through the port of Nogales, according to CBP's website.
The 36-year-old foreign national was attempting to bring a combination of heroin, cocaine, and methamphetamine into the United States in his Chevrolet sedan on Sept. 18.
Officers were again, alerted to a potential problem through their canine, and found three packages of cocaine, five packages of heroin and more than 30 packages of meth. The estimated combined value of the drugs was roughly $644,000.
Advertisement - story continues below
The suspect was arrested and turned over to ICE's Homeland Security Investigations.
While drug trafficking incidents like these aren't new occurrences on the southern border, they are part of the problem that President Donald Trump had hoped to remedy with his much-anticipated border wall.
The president campaigned on the promise of building a wall to slow down both drug trafficking and illegal immigration, and later doubled down on that promise, saying that Mexico would foot the bill for the wall.
Construction officially began on the wall in California in June of this year, according to the New York Post, however, it is far from being completed.
Conversation