News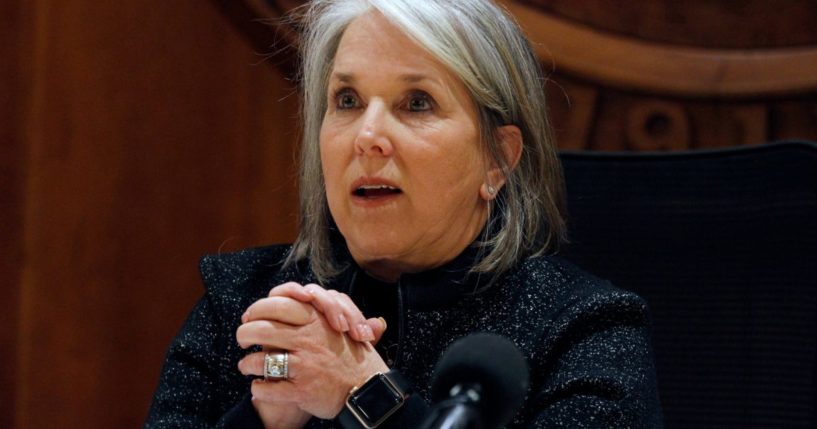 Three Under Arrest After Statewide Investigation Alleges 'Torture' of Disabled Woman
"Torture" is how New Mexico's top prosecutor describes the treatment that a 38-year-old developmentally disabled woman endured before her death at the hands of caregivers who prosecutor said were paid thousands of dollars a month through a special program meant to offer an alternative to institutional care.
Attorney General Raúl Torrez detailed the woman's injuries during a news conference Thursday, saying she died last month after being found in the back of a van as the caregivers tried to take her to Mexico so her wounds could be treated.
"The abuse and neglect that she endured was horrific, and the injuries she sustained are among the worst I have seen in my career as a prosecutor," Torrez said. "This was torture. There's really no other word for it."
Advertisement - story continues below
Three people were arrested and charged Wednesday with abuse and neglect following an investigation that began with the stop at the U.S.-Mexico border in April.
The case spurred a statewide review of New Mexico's entire developmentally disabled waiver system. Social workers spent weeks conducting individual wellness checks on thousands of developmentally disabled people who receive care through the federally funded waiver program.
More allegations of possible abuse and neglect were turned up, and the state Health Department canceled contracts with four providers in the Albuquerque area.
An affidavit filed by the state's Attorney General's Office details the abuse that resulted in the charges filed Wednesday against Angelita Rene Chacon, 52, and Patricia Hurtado, 42, both of Rio Rancho. They face counts of abuse or neglect of a resident resulting in death.
Advertisement - story continues below
Clovis resident Luz Scott, an acquaintance of the 38-year-old woman, has been charged with false imprisonment and conspiracy to commit false imprisonment.
The Associated Press generally does not name people who allegedly have been abused; it wasn't immediately clear Thursday if any of the suspects in the case had a lawyer yet.
Should crimes against the disabled carry a heavier penalty?
According to the Attorney General's Office, Chacon and Hurtado contracted with At Home Advocacy and three other contractors to provide supplemental care for the alleged victim. They were receiving about $5,000 a month under the waiver program to care for her.
Prosecutors say a preliminary review of available business records indicate that At Home Advocacy received nearly $250,000 to coordinate care and support for the alleged victim in the three years before her death.
Records show the company last visited the home on Jan. 25, about one month before the woman was found at the port of entry in El Paso.
Advertisement - story continues below
According to court records, a supervisor with At Home Advocacy told FBI agents the company conducted monthly wellness visits at Chacon's home but that "body checks" were not conducted during those visits and that no injuries were seen.
Authorities said the woman who died was severely dehydrated and drugged when she was found in the van.
She also had numerous open wounds, bedsores with exposed bone and bruises and lacerations on various parts of her body.
Law enforcement also described marks consistent with her being restrained for a prolonged period of time.
Advertisement - story continues below
Unable to speak when discovered by federal agents at the border crossing, she was transported to University Medical Center in El Paso, Texas, where she died on April 7.
New Mexico Democratic Gov. Michelle Lujan Grisham and top health officials had warned that any caregivers who mistreat and abuse developmentally disabled or otherwise vulnerable people would be held accountable.
Republican legislative leaders also requested that the federal government investigate, saying an independent inquiry would ensure transparency and might prevent such cases in the future.
The Western Journal has reviewed this Associated Press story and may have altered it prior to publication to ensure that it meets our editorial standards.
Conversation