Commentary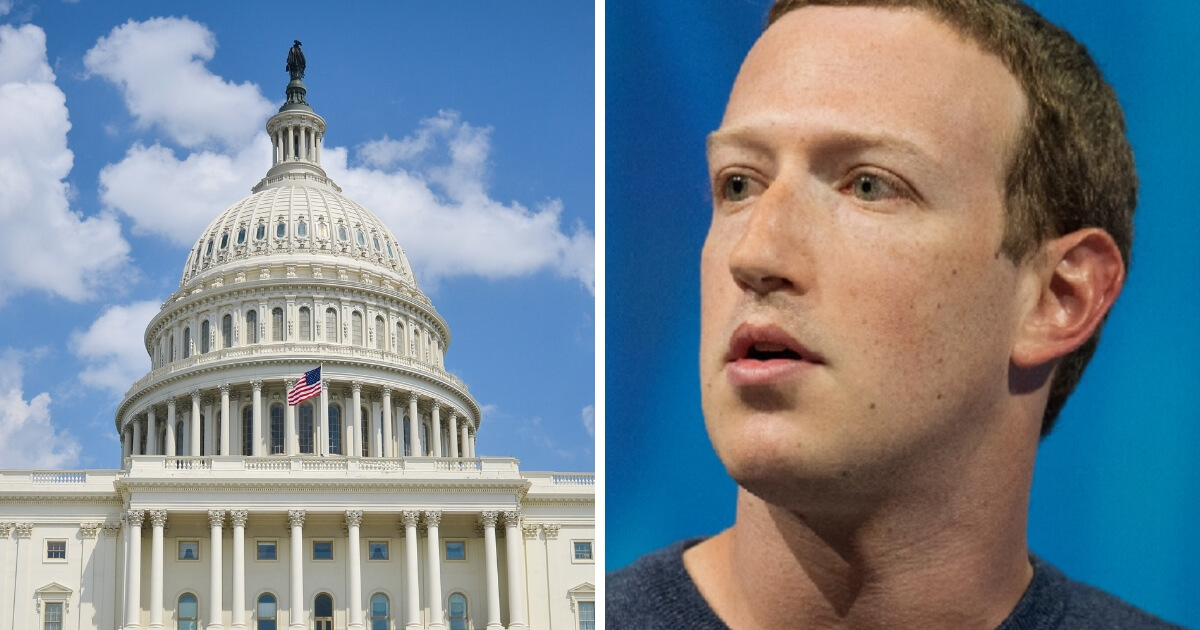 Bombshell: Facebook Let Liberal Publisher Impersonate Every Single US Senator
Another day, another round of damage control for Facebook.
The social media giant has already come under scrutiny over privacy concerns, along with its role in data mining, alleged election meddling and alleged censoring of many conservative news sites.
Just a few months ago, CEO Mark Zuckerberg told Congress and the nation that the company's problems were being fixed. But a scathing new report indicates the social media giant still has alarming issues.
Advertisement - story continues below
Investigative reporters from Vice News, a left-leaning outlet, posed as every U.S. Senator — all 100 of them — and tried to run political advertisements on Facebook.
To their shock, the network approved all of the ads, something that shouldn't be possible according to Facebook's own promises, especially with less than a week before the midterm elections.
"One of Facebook's major efforts to add transparency to political advertisements is a required 'Paid for by' disclosure at the top of each ad supposedly telling users who is paying for political ads that show up in their news feeds," explained Vice's William Turton.
As with television ads, Facebook has assured people that there would be transparency about who pays for online political ads. The idea is simple: Let the public know who is truly behind sponsored messages.
Advertisement - story continues below
"But on the eve of the 2018 midterm elections, a Vice News investigation found the 'Paid for by' feature is easily manipulated and appears to allow anyone to lie about who is paying for a political ad, or to pose as someone paying for the ad," Turton added.
Do you trust Facebook to be transparent to its users?
You can immediately see the problem: In theory, a shady political group could run damning or false ads under the name of a competitor as part of a smear campaign.
That's just one of the many possible abuses.
"To test it, Vice News applied to buy fake ads on behalf of all 100 sitting U.S. senators, including ads 'Paid for by' by Mitch McConnell and Chuck Schumer," explained the news outlet.
The results don't look good.
Advertisement - story continues below
"Facebook's approvals were bipartisan: All 100 sailed through the system, indicating that just about anyone can buy an ad identified as 'Paid for by' by a major U.S. politician," Vice reported.
The test of Facebook's integrity is a major egg on the faces of its executives, who have sworn that they were taking the matter seriously.
"When it comes to advertising on Facebook, people should be able to tell who the advertiser is and see the ads they're running, especially for political ads," promised Facebook Vice President of Ads Rob Goldman a year ago.
Lawmakers including Sen. Ron Wyden, a Democrat from Oregon, expressed dismay over the investigation. "If Facebook is going to claim to verify who's paying for political ads, they need to actually do the work," he scolded.
Advertisement - story continues below
The "paid for by" tool was lauded by Facebook as a key way to do that.
In response to the story, Facebook admitted that the ads should never have been approved, and issued a fairly weak mea culpa.
"We know we can't do this alone, and by housing these ads for up to seven years, people, regulators, third parties and watchdog groups can hold these groups more accountable," said Facebook Director of Product Management Rob Leathern in a statement.
Advertisement - story continues below
Conversation