Commentary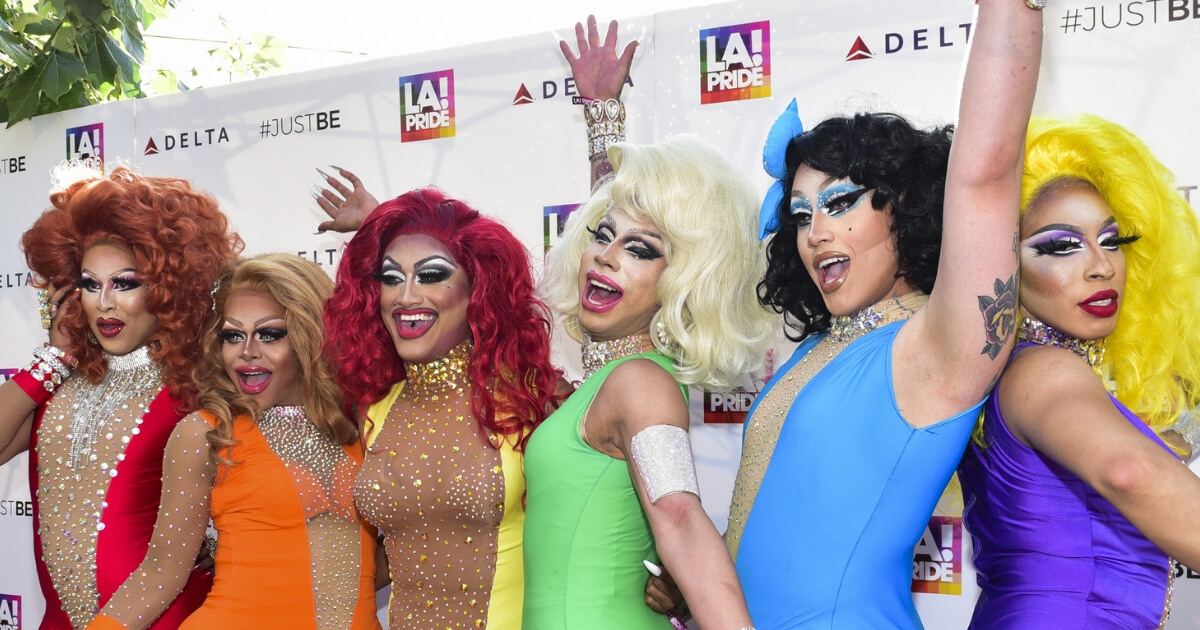 The Criminal Past of Drag Queen a Library Allowed To Read to Kids Should Enrage Parents
Houston Public Library has a sickening "drag queen story hour," and one of the "drag queens" the library put near children was a 32-year-old child sex offender.
The library's "drag queen story hour" is a national program that aims "to promote love and acceptance" by putting grown men in dresses in front of children for story time, according to KHOU-TV.
The strange program has been harshly criticized since arriving in Houston, Texas, and it has even resulted in a now-dismissed lawsuit.
Advertisement - story continues below
Chris Sevier, one of the people who filed a lawsuit against the library system last year, said that it's not about acceptance or love.
"It's really about indoctrinating children to the ideals of secular humanism."
As it turns out, the conservative curmudgeons were right to be skeptical of the library's disgusting program.
A group formed in opposition to the program, Mass Resistance, found that one of the participants is a child sex offender, KHOU-TV reported.
Advertisement - story continues below
On Friday, a library spokesperson confirmed that Alberto Garza, one of the library's drag queens, was convicted of assaulting an 8-year-old boy in 2008.
These findings are absolutely disturbing but they're not surprising.
Should the library end the program?
Drag, cross-dressing, or whatever you want to call it, is inherently adult-themed. Only sick people would want to push their adult-themed "hobby" onto children.
It was clear to Houston residents that these "drag queens" had the potential to be sick people, but the liberals who likely run the library were blinded by their blissfully ignorant "tolerance."
In fact, the Houston library was so blinded by their "acceptance" and "tolerance" that they neglected to even check the sex offender's background.
Advertisement - story continues below
"In our review of our process and of this participant, we discovered that we failed to complete a background check as required by our own guidelines," Houston Public Library said in a statement. "We deeply regret this oversight and the concern this may cause our customers. We realize this is a serious matter."
Additionally, the Houston City Council ignored the concerns of residents for months.
"Mass Resistance claims it had been asking the City of Houston for months to disclose information about the drag queens, and when requests went unanswered, they did their own digging and made the shocking link," according to KHOU-TV.
Advertisement - story continues below
"We may not all agree that having adult entertainers is the right way to entertain young children or promote literacy and adversity and acceptance and inclusion," protester Tracy Shannon said, "but we can all agree that it's inappropriate to have a sex offender. And for someone to not do their due diligence, to have a sex offender entertaining children at the library."
This fiasco perfectly shows liberal lunacy in action.
Concerned citizens had to take matters into their own hands to protect children because liberals on the government's payroll — at both the Houston Public Library and City Council — didn't even flinch at the prospect of putting children around grown men who dress up in women's clothing.
Houston Public Library should end the disgraceful program. Even if the library does proper background checks from now on, the program is bound to attract even more deranged, sick people.
Conversation