Commentary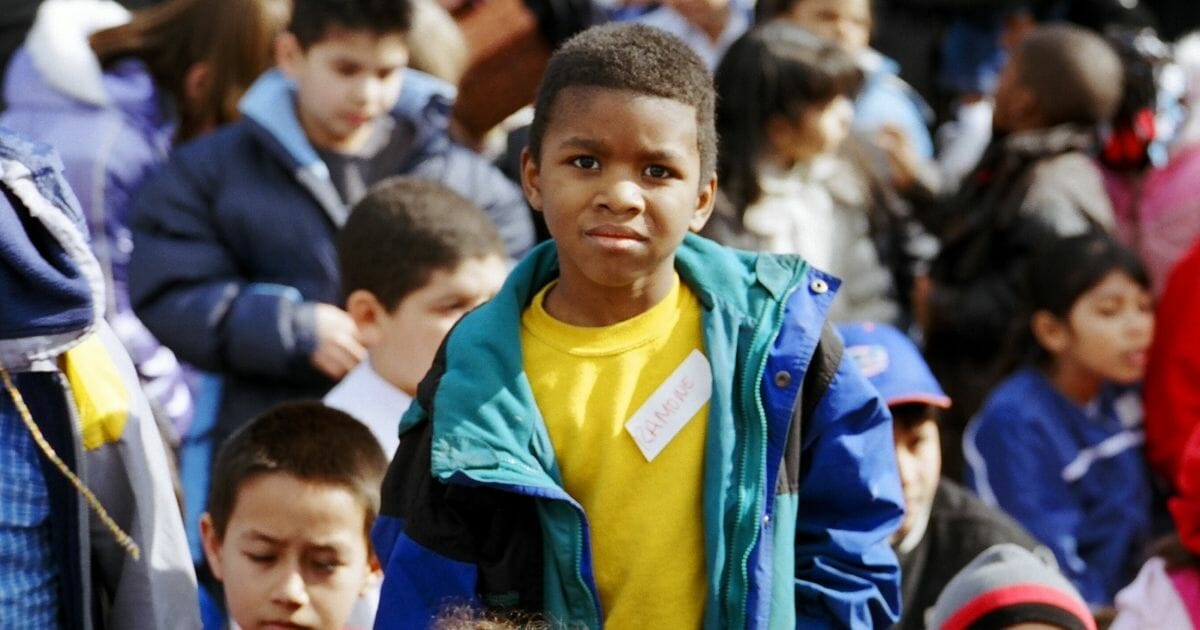 Chilling Study Shows White Privilege Propaganda's Effects on Blacks and Whites
A new study on the effects of "white privilege lessons" shows that liberals have less sympathy for poor white people and an unchanged sympathy for black people after learning about "white privilege."
The study was published in the Journal of Experimental Psychology and authored by researchers from the University of Kentucky, Colgate University and New York University. Researchers found that while social liberals tend to be more sympathetic to poor people than do social conservatives: "reading about White privilege decreased their sympathy for a poor White (vs. Black) person."
"Moreover, these shifts in sympathy were associated with greater punishment/blame and fewer external attributions for a poor White person's plight," the researchers wrote.
Advertisement - story continues below
In other words, "white privilege" propaganda leads to a decrease in sympathy for poor whites.
"We conclude that, among social liberals, White privilege lessons may increase beliefs that poor White people have failed to take advantage of their racial privilege — leading to negative social evaluations," the researchers concluded.
The research comprised two different studies that had similar results.
"The first one tasked participants with reading a short reading on white privilege — a control group did not receive the reading — and the second one asked participants to rate the sympathy they felt toward 'Kevin,' who is poor, on welfare, and has been to jail multiple times, but were 'randomly assigned' to learn whether he was white or black," Campus Reform reported.
Advertisement - story continues below
STUDY: White liberals' sympathy for poor whites DECREASES after white privilege lessons, sympathy for blacks stays same https://t.co/whmz1RMDUv #education #news

— Campus Reform (@campusreform) May 25, 2019
Social liberals showed less sympathy toward Kevin when he was described as white.
Liberals and proponents of "white privilege" propaganda may argue that it's OK to have less sympathy for poor white people, as long as it helps out blacks; however, the lessons don't affect sympathy for the latter.
Do you think liberals in general are racist?
When social liberals participating in the experiment learned about white privilege, "it didn't significantly change how they empathized with a poor black person," the researchers said. The research shows that "white privilege" lessons are useful only for making liberals less sympathetic toward poor whites.
Advertisement - story continues below
But these results are not surprising, as white liberals seem more concerned with attacking "privileged white men" than helping the minorities for whom they speak.
In reality, many liberals patronize minorities, and a different study revealed that white liberals dumb-down their language when speaking to black people. Conversely, most conservatives reject identity policies and support policies that would make every American prosper.
Conservatives are constantly accused of "racism," but liberals support an ideology that leads to hatred, guilt and shame. It's maddening to think that America's colleges and universities teach "white privilege" ideology.
Conversation