Commentary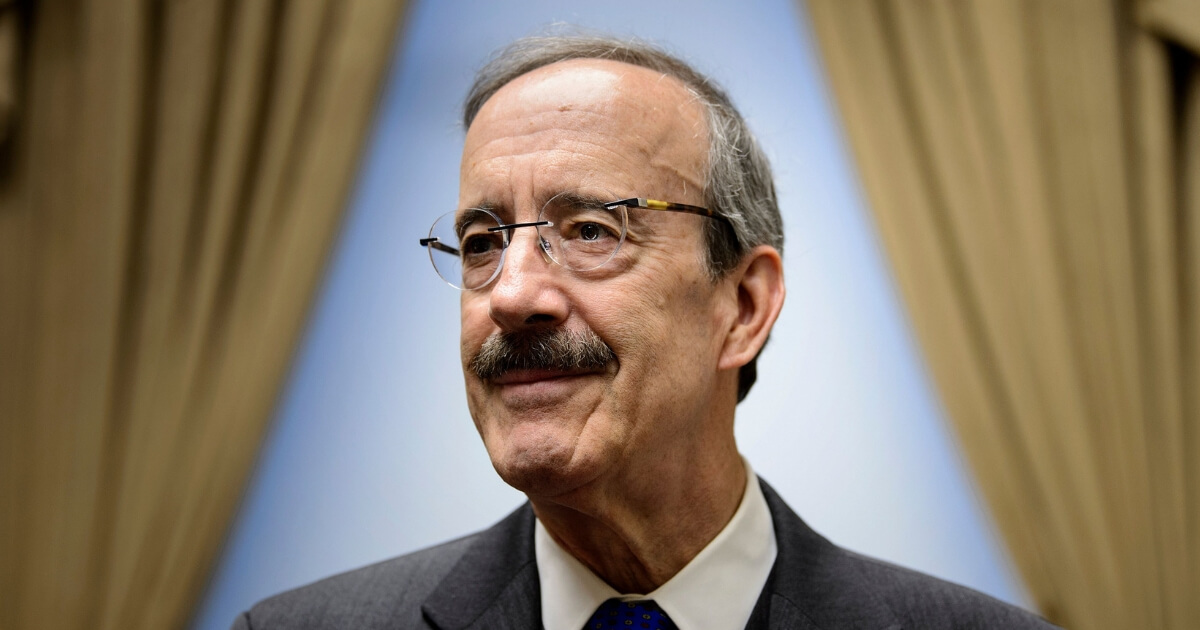 Democrat Announces Plan To Shut Down Terrorism Committee, Create Panel To Investigate Trump
Conservatives often joke about "Trump Derangement Syndrome," the almost miraculous ability for the president to make leftists become so obsessed with him that they trip over themselves in the process. But sometimes, that phenomenon is no laughing matter.
It looks like the liberal mania with making everything into an anti-Trump crusade has reached a new level of ridiculousness. This week, a Democratic congressman confirmed his plan to shut down an important anti-terrorism subcommittee, and instead focus those resources on undermining the president.
"House Foreign Affairs Committee Chairman Eliot Engel is planning to dissolve the panel's terrorism subcommittee and instead create a panel to focus on investigating matters related to President Trump," Fox News reported.
Advertisement - story continues below
"Engel, a New York Democrat who just took over as committee chairman, first floated the idea in December, eyeing an investigative subcommittee to replace the terrorism panel that was launched after the Sept. 11, 2001 attacks," that outlet continued.
In an interview with left-leaning magazine The New Yorker, the congressman implied that an anti-terrorism committee was no longer "relevant" in 2019, and that investigating Donald Trump was a better use of his power.
"We just thought, if we're going to do something relevant in this era where Congress is going to reassert itself, where there are so many questionable activities of this Administration vis-à-vis foreign policy, that it made sense to have this," Engel told the news magazine.
Republicans quickly criticized the plan, pointing out that despite the Democrat's talking points, terrorism was as relevant now as ever.
Advertisement - story continues below
"It seems the President keeps his focus on defeating ISIS while Democrats keep their focus on defeating Donald Trump," blasted Congressman Mark Meadows, a conservative who sits on the same House Foreign Affairs Committee as Engel.
"The government is shut down, our border remains vulnerable, and instead of negotiating, Democrats want to establish another committee to investigate President Trump," Meadows pointed out to Fox.
Should Democrats in Congress re-think their plan to end this subcommittee?
"We're barely a week into the Democrat majority and already we're seeing a disturbing, myopic focus on targeting the President rather than solutions to help American families," he continued.
That's a very good point. It's also worth remembering that even if Democrats believe Trump is running rampant, there is already a very serious probe run by Special Counsel Robert Mueller keeping the president in check.
Claiming that another random government subcommittee needs to do the same — while giving less focus to terrorism issues — is simply bizarre.
Advertisement - story continues below
"The effort by House Democrats to obstruct, resist, impeach and oppose everything and anything is not in the best interest of our country," echoed another Republican on the committee, Lee Zeldin of New York.
"Dissolving a committee entirely focused on fighting terrorism, pursuing nuclear non-proliferation, and improving trade policy couldn't possibly make any less sense to me," Zeldin continued.
Indeed, if this is the route that Democrats want to take for the next two years, America is in for a rough ride. Approval ratings for Congress are near record lows, as many citizens are fed up with representatives who don't get anything done and only seem to squabble.
More squabbling is not the answer. Obsessing over the sitting president isn't the answer. Actually listening to the people — yes, millions of whom voted for Trump — is the path forward, but it doesn't look like the left is going to get that memo any time soon.
Conversation