Sports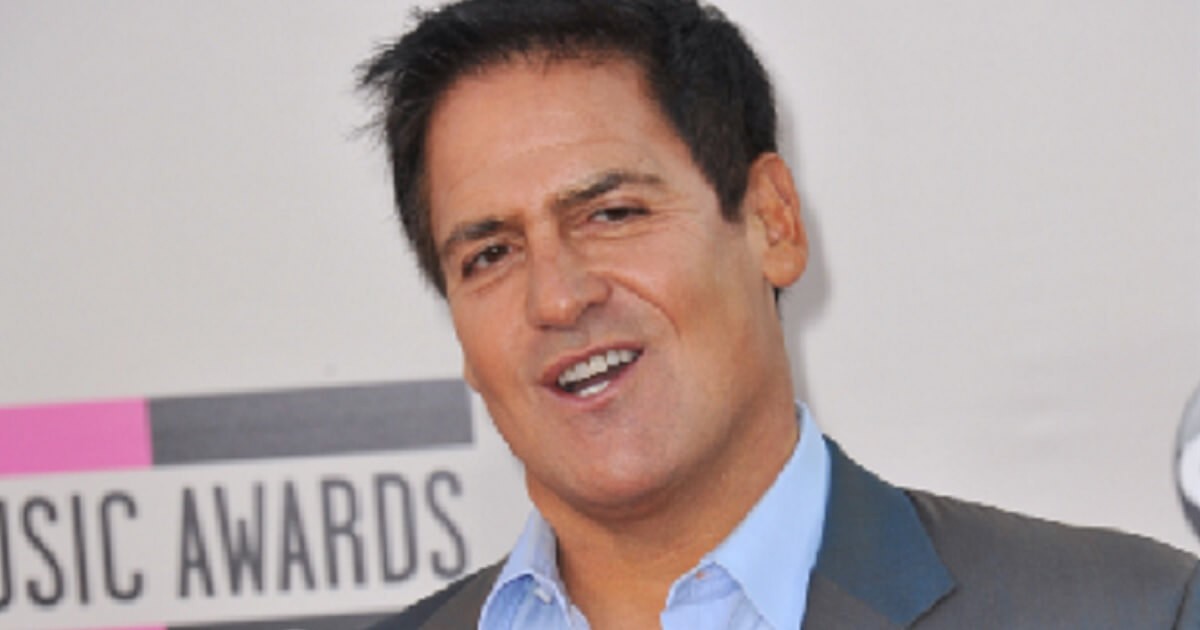 Mark Cuban Slams American Youth Basketball Culture, Now His Own Player Fires Back
Dallas Mavericks owner Mark Cuban recently made waves in the NBA media when he made some remarks about youth basketball and player development in America, making explicit the comparison to youth basketball in Slovenia, the nation that developed the Mavs' Rookie of the Year candidate Luka Doncic.
Cuban left implicit a comparison to other European countries like Germany, which gave Dallas Dirk Nowitzki.
In an interview published Friday by the European basketball news website Eurohoops.net, Cuban claimed that all American youths learn in domestic basketball programs ball is "how to taunt and put together mixtapes." That, besides being seriously politically incorrect for a left-leaning league, raised the hackles of one of Cuban's own star players.
Advertisement - story continues below
Mark Cuban isn't mincing words on America's youth basketball culture ? pic.twitter.com/u4MVs2jw5N

— SportsCenter (@SportsCenter) December 21, 2018
"If we took our best kids and seven years before they are McDonald's All-American, we sent them over to Slovenia to get an education, the league would be a thousand times better. They just learn how to play basketball while our guys learn how to taunt and put together mixtapes," Cuban said.
Mavericks forward Harrison Barnes clapped back against his team's owner hard in a mutinous statement to ESPN's Marc J. Spears.
Advertisement - story continues below
Mavericks forward Harrison Barnes, co-MVP of the 2010 McDonald's All-America Game, gave this statement to @TheUndefeated about Mavs owner Mark Cuban's recent controversial comments: pic.twitter.com/plmj0cWnYF

— Marc J. Spears (@MarcJSpearsESPN) December 22, 2018
Is Mark Cuban right about American vs. European youth basketball?
"As a statement, I don't agree with it. As a joke I don't find it funny. And frankly I think it doesn't reflect what makes the NBA special.
"The great thing about our league is that players come from all over the world. We are raised in every background imaginable and bring unique perspectives because of it. We should celebrate that. We bring those perspectives on each other, on issues in our communities and we aren't afraid to learn from and share those perspectives. That's our strength."
There's just one problem with Barnes taking a statement about basketball and trying to make it about diversity, and that's the simple fact that Cuban's argument is settled science in basketball that was proven over a decade ago.
Advertisement - story continues below
The NBA used to be all about "playground ball," isolation-heavy, steeped in the youth culture of individualist one-on-one ball. It was, 20 years ago, "taunting and making mixtapes." In fact, there was even an "And1 Mixtape Tour" that made the comparison explicit.
A team of NBA All-Stars went to the World Championships in Indianapolis in 2002 and finished sixth, disgracing USA Basketball and, for the first time, showing the rest of the world, where "they just learn about basketball," that you could outplay superior athleticism with good fundamentals and solid strategy.
Two years later in Athens, Team USA won a bronze medal with that same "advantage" of NBA All-Stars, coincidentally the summer after the league itself put up its worst Offensive Rating in a non-lockout year in the three-point era.
As guys like Manu Ginobili, Tony Parker, Nowitzki, and the Gasol brothers came into the NBA and brought that international, fundamentally sound basketball with them, more and more of those "playground guys" found themselves out of the league entirely, and the ability those international players had to move the ball led to the Renaissance after the Dark Ages.
Advertisement - story continues below
And when the U.S. had to send LeBron James and 11 of his closest friends to Beijing to restore American basketball honor, they brought none of that playground-style ball with them.
Cuban's seen all of this before, and his words are spot-on. American basketball risks descending back into the bad old days as, in the great basketball arms race, the international game is once again on the ascendant. Doncic is the Mavs' example, but the Spurs have a guy from Latvia — Davis Bertans — who is leading the league in 3-point percentage, with a Croatian — Bojan Bogdanovic of the Pacers — who stands second.
One of the league's top MVP candidates is Giannis Antetokounmpo, from Greece. The top choice for Sixth Man of the Year is Domantas Sabonis, from Lithuania. And NBA Twitter's favorite player is a Serbian, Boban Marjanovic. All were raised in that "they just learn basketball" system Cuban's praising.
Sure, there are fantastic young American players out there. De'Aaron Fox and Buddy Hield (born in the Bahamas but an Oklahoma college product and who learned the game by American cultural example) have the Sacramento Kings respectable again for the first time in years. Jarrett Allen, age 20, looks like a young Shaquille O'Neal in Brooklyn.
Advertisement - story continues below
As for Harrison Barnes? He was one of only three players in the NBA last year — Carmelo Anthony and Andrew Wiggins were the other two — with at least 2,500 minutes played and a negative VORP.
That's "Value Over Replacement Player," and having a negative VORP is like having negative WAR (Wins Above Replacement) in baseball. Statistically, you could bring someone up from the G-League, give him Barnes' minutes, and expect a better Net Rating for the team as a whole.
Barnes, in 861 minutes this year, has a -0.1 VORP.
So he's not exactly the guy you want to listen to when his play on the court is proving his owner's point while Doncic — the Slovenian and a rookie besides — has 0.9 VORP, and one VORP is worth about 2.7 wins over the course of an 82-game season. Barnes, the highest paid Dallas Maverick really should be contributing more to his team.
Advertisement - story continues below
So Barnes can clap back all he wants, but he's not the Mavs' player of the future, Doncic is. And if Barnes keeps putting up numbers like he has, the only thing keeping Dallas from trading him is an onerous $50 million remaining over the last two years of his contract.
Cuban is just invoking Sheed's Law, as in Rasheed Wallace's famous quote: "Ball don't lie."
Conversation