Commentary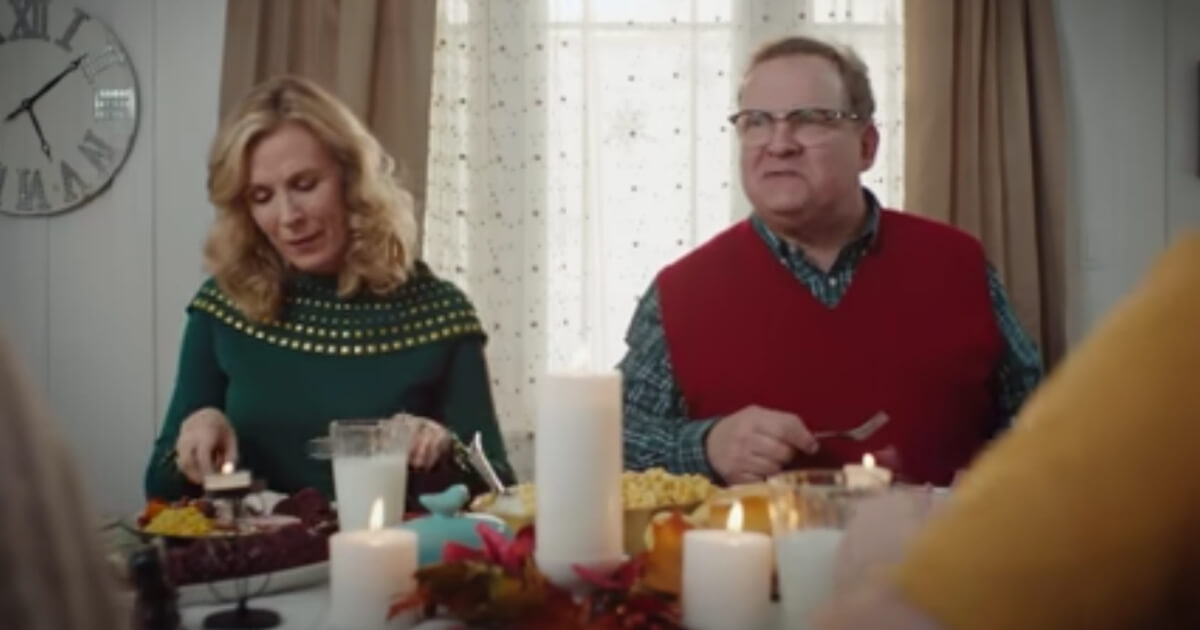 Millennials Told to Secretly Block Fox News from Parents' TV in Ridiculous New Campaign
Ah, Christmas. A time when the brood returns to the familial home to spread Christmas cheer over spiced cider, exchange gifts under the tree, remember the days of Christmas yore in late-night fireside discussions and block Fox News from their parents' cable box because they can't stand the fact anyone might have different opinions than them.
Yes, this is Christmas 2018, and there's a new holiday tradition that's supposed to be all the rage: giving your parents the "gift" of not letting them watch news you don't approve of.
A group called Outfox the Holidays claims this is a way millennials and other children of conservative folk can "(p)ut your parents on the right path, not the alt-right one."
Advertisement - story continues below
"America's got a lot of cable providers, and they all include Parental Controls. They knew this day would come," the group's website says.
It then gives instructions on how to block Fox News, presumably so they can watch CNN and MSNBC and receive proper reprogramming.
Take a look at this video and tell me that this wouldn't appear in some sort of prequel to "Brave New World":
Advertisement - story continues below
Oh, and it features Andy Richter, too, because this clearly wasn't D-list enough already.
There's so much offensiveness packed into this attention-grabbing gimmick that it's hard to know where to begin before the red mist starts coming down. I'm going to start in an unusual place, since it's a pet peeve of mine: the careless use of "alt-right."
Is this "Outfox" campaign going too far?
Certain concepts and phrases have discrete meanings, and alt-right is one of them: It's an explicitly white nationalist philosophy that generally emphasizes anti-interventionism (particularly in regard to Israel), secularism and acceptance of offensive fringe beliefs like Holocaust denial, among other charming things. Throwing around "alt-right" as a catch-all phrase for conservatives you disagree with (for the people at Outfox the Holidays) is the height of callous irresponsibility.
But then, that's probably not the first thing you noticed. There's the very obvious problem here: The idea that the way to deal with ideas you don't like is to cut people off from them.
Who cares if your parents pay their own cable bill? They don't deserve to watch Fox News because people there say scary things like "how, precisely, is diversity our strength?"
Advertisement - story continues below
Apparently, questioning popular bromides that mean nothing but make liberals feel better is a deeply offensive thing and must be stopped at all costs.
And then there are the stereotypical parents. Yes, I know this is supposed to be hyperbole, but the secret to hyperbole is that it's supposed to be tethered ever so loosely to reality. I can vouch for how profoundly unmoored this is from actuality because my dear mother, who believes there's no news source on God's green earth more objective than HuffPo (and makes no bones about telling me about it) is staying with me for an extended Christmas holiday.
A very extended Christmas holiday.
Despite this, I can't remember her ever uttering whatever the liberal versions are of "it's Merry Christmas. This isn't Starbucks," or how Trump is our "biggest-handed president," whatever they might entail.
Advertisement - story continues below
You know why? That's because we love each other despite our differences, as families are wont to do.
She knows my wife and I are Republicans. We discuss politics cordially, if not agreeably. We mostly discuss other stuff. I'm not fiddling around with the internet settings, trying to block ThinkProgress and Daily Kos. That's because I'd like to think I'm a decent human being at least half of the time.
Not to cast aspersions on the folks at Outfox the Holidays, but even suggesting this to get some media attention isn't indicative of moral individuals who are in compos mentis when it comes to thoughts that contradict their own.
If you have the urge to follow this advice, I would like to proffer some counter-advice: Don't go home for the holidays.
Advertisement - story continues below
Seriously.
If this is your relationship with your parents, why waste your time around people who antagonize you to the level that you feel the need to reprogram them? You clearly have deeper problems that playing Chairman Mao with the parental controls on your parents' cable box won't fix.
And if this isn't your relationship with your parents, why on earth would you even consider this? Smile when they say "Merry Christmas," wish them "happy holidays" or "blessed solstice" right back if that's how you roll, and get on with watching "A Christmas Story" and eating pumpkin pie.
Either way, I think this is one instance in which you can safely listen to a conservative and be the merrier for it. You're welcome, America.
Conversation