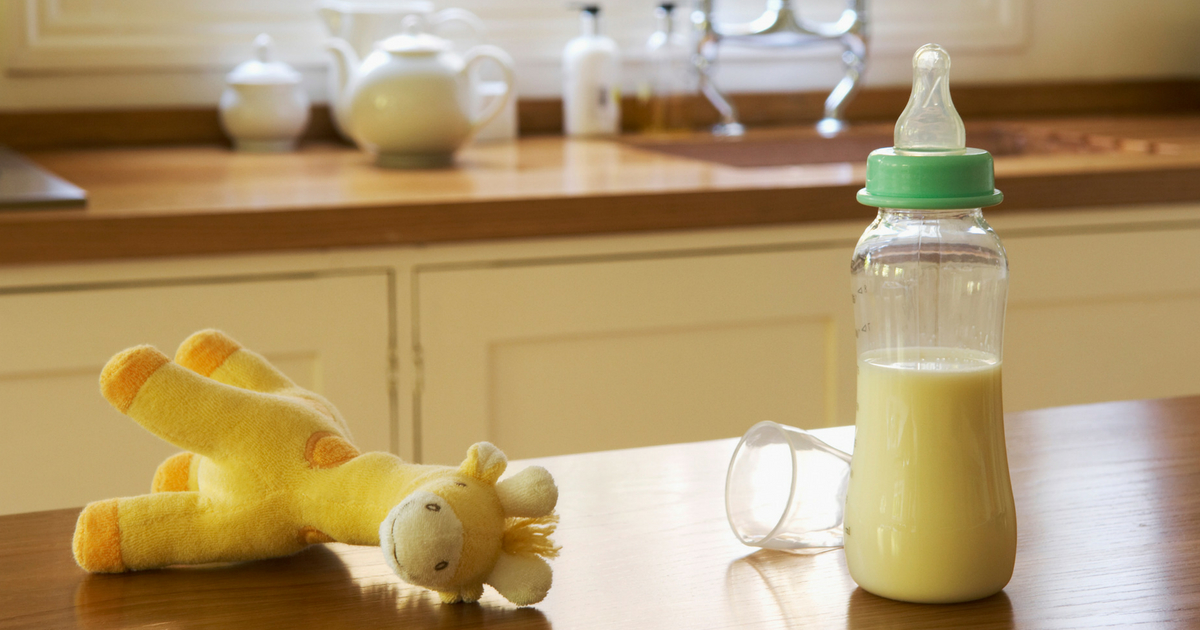 Baby Dies from Overdose, Drug Addict Mother's Breast Milk To Blame
A 30-year-old woman with a painkiller addiction has been accused of killing her 11-week-old son with a lethal mix of drugs in her breast milk.
Samantha Jones was charged Friday with criminal homicide in the April 2 death of her baby.
An autopsy found the baby died from a combination of methadone, amphetamine and methamphetamine, the Bucks County District Attorney's office said in a statement.
Advertisement - story continues below
According to an affidavit, Jones told police she'd been too tired to make the baby a bottle when he awoke crying at 3 a.m. and instead breastfed him.
A few hours later, the baby was pale and had bloody mucus coming from his nose, she told police.
Jones's mother began CPR at the instruction of a dispatcher after they called 911, the affidavit said.
Police arrived at the home in New Britain, about 35 miles north of Philadelphia, to find the baby in cardiac arrest.
Advertisement - story continues below
He was taken by ambulance to a hospital, where he died.
The affidavit stated that Jones said she primarily had been breastfeeding the baby, but switched to formula a few days before the baby's death, saying the infant wasn't getting enough milk.
Jones told police that she had been prescribed methadone because of an addiction to painkillers, that she had taken it during her pregnancy, and that she was taking it at the time of the baby's death, the affidavit said.
A message seeking comment from her lawyer, Louis Busico, wasn't returned Monday.
Other parents have faced charges over drug-laced breastmilk in recent years.
Advertisement - story continues below
In 2016, two former Arizona TV news reporters were sentenced to a year of probation and suspended 30-day jail terms after cocaine was found in their baby's system.
And in 2012, a California woman whose infant son died after ingesting methamphetamine-laced breast milk was sentenced to six years in prison.
The Western Journal has reviewed this Associated Press story and may have altered it prior to publication to ensure that it meets our editorial standards.
Conversation
The Western Journal is pleased to bring back comments to our articles! Due to threatened de-monetization by Big Tech, we had temporarily removed comments, but we have now implemented a solution to bring back the conversation that Big Tech doesn't want you to have. If you have any problems using the new commenting platform, please contact customer support at
commenting-help@insticator.com
. Welcome back!