Sports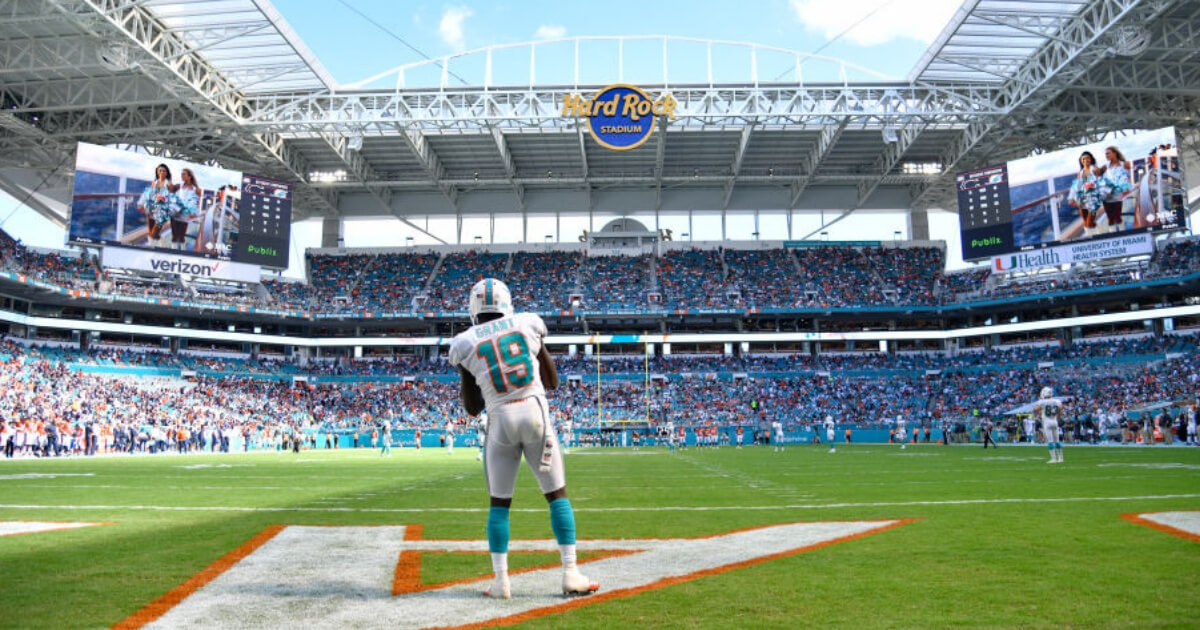 NFL Fan Suing His Own Team After Freak Accident at Dolphins Stadium
The Miami Dolphins just learned a valuable lesson about how to compensate a victim of a freak accident at Hard Rock Stadium.
Specifically, when you smash someone's toe with a literal hard rock — as in a giant marble slab — it's going to take more than a fruit basket to set things right.
The toe under discussion belongs to Jean Michaud, who was enjoying a day at the stadium at a bar inside the facility when the chunk of marble fell off the bar and landed on his foot.
Advertisement - story continues below
The toe, as TMZ put it, "looked like a smashed grape."
Now, six weeks later, Michaud has found his quality of life significantly impaired as having his big toe partially amputated messed up his mobility.
He says he can't run and can barely walk, and the right foot the rock fell onto will give him issues for the rest of his life.
So Michaud is suing the Dolphins and Hard Rock Stadium for damages due to their negligence.
Advertisement - story continues below
"There's things that I have to deal with for the rest of my life due to their negligence," Michaud said. "That's pretty much what [this lawsuit] came down to."
Michaud also told reporters that "the pain that I've had to deal with, the inconveniences to my normal life … and just the future repercussions that'll come from this as well" led to him suing the team.
Should the Dolphins be held partially responsible for Michaud's injury?
Questions still remain how the slab fell on Michaud's foot in the first place.
At the time, he insists he wasn't leaning on or otherwise tampering with the slab; if it turns out he had a role in the rock falling on his foot, he's less likely to win that lawsuit.
Likewise, proving outright negligence can be difficult; the team would have had to know of a safety hazard and willfully ignore it to be held legally liable.
Advertisement - story continues below
In essence, under Florida law (specifically Chapter 768), there are ways the Dolphins can act to reduce their liability if this was either a freak accident or if security camera footage shows any contribution Michaud made to his own injury.
On some level, a bar falling apart is a metaphor for the Dolphins' season.
Since starting 3-0, the Dolphins are 2-4. Their 5-4 overall record would miss the playoffs if the season ended today as the Chargers and Bengals are ahead of Miami in the wild card standings.
So whether it's dropping a marble slab on their fan or shooting themselves, it's been a bad year for Miami and feet at Hard Rock Stadium.
Conversation