Commentary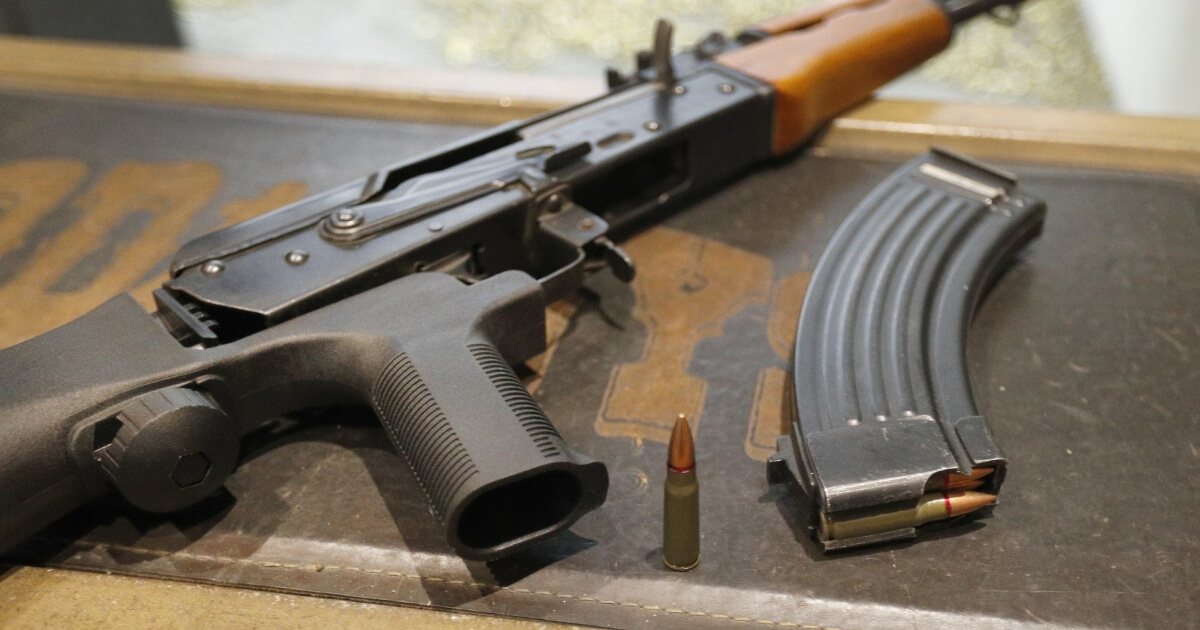 After NRA Caves, Other Gun Rights Group Files Suit Against Bump Stock Ban
There's a squabble brewing among conservatives, and it centers on one of the most important issues for the right: the Second Amendment.
Frustrated with their own side of the political aisle, two pro-gun groups are now taking on the federal government in court, sending a message to the NRA and President Donald Trump at the same time.
According to Townhall, Gun Owners of America and the Gun Owners Foundation are breaking with the Republican administration — and the powerful National Rifle Association — to the sue the government over a newly-imposed bump stock ban.
Advertisement - story continues below
Bump stocks, as you probably know, were widely seen as an optional accessory and curiosity until they were made infamous by the Las Vegas mass shooting. The add-ons do not change a firearm, but allow a shooter to pull the trigger very rapidly.
Although it's unclear if the plastic stocks made any real difference in that 2017 attack, the media and lawmakers latched onto bump stocks as the latest inanimate villain. In a likely attempt to placate liberals, President Trump indicated that he would support a ban on the less-than-common accessory.
Using a regulation instead of a proper law, the government has now re-classified a bump stock as a machine gun under the National Firearms Act. In other words, owning a plastic piece that simply attaches to the back of a firearm is now equivalent to having an Army-issue M249 SAW in the eyes of three-letter agencies.
The NRA went along with the change, but lesser-known gun lobby groups aren't giving up so fast.
Advertisement - story continues below
"As written, this case has important implications for gun owners since, in the coming days, an estimated half a million bump stock owners will have the difficult decision of either destroying or surrendering their valuable property — or else risk felony prosecution," explained Erich Pratt, executive director of Gun Owners of America.
"ATF's claim that it can rewrite Congressional law cannot pass legal muster. Agencies are not free to rewrite laws under the guise of 'interpretation' of a statute, especially where the law's meaning is clear," he continued.
Do you approve of the regulation-based bump stock ban?
While it's easy for gun owners to just shrug off the bump-stock ban, Pratt warned that there is more at stake. He's concerned that this tactic of using internal regulation changes instead of laws could lead to backdoor bans of common civilian guns.
"The new ATF regulations would arbitrarily redefine bump stocks as 'machineguns' — and, down the road, could implicate the right to own AR-15's and many other lawfully owned semi-automatic firearms," the director stated.
"ATF's new bump stock regulation clearly violates federal law, as bump stocks do not qualify as machineguns under the federal statute," continued Pratt.
Advertisement - story continues below
Past changes in either firearms law or ATF regulations have allowed previously-purchased items to be grandfathered in. This makes new sales of a product illegal, but recognizes that people who owned an item before the ban are not criminals.
But it's a very different story with the bump-stock ban.
"Under the new regulation, gun owners would have until March 21st to hand over their bump stocks. One of the biggest issues gun rights advocates have with the regulation is the lack of grandfathering in," Townhall reported. "Once March 21st comes, if anyone is in possession of a bump stock, they are breaking the law."
If nothing else, the GOA and GOF lawsuit should force agencies like the ATF to explain themselves and publicly justify their actions. It's frustrating that this is happening while supposed conservatives control Washington, but the Second Amendment needs to be defended.
Conversation