Op-Ed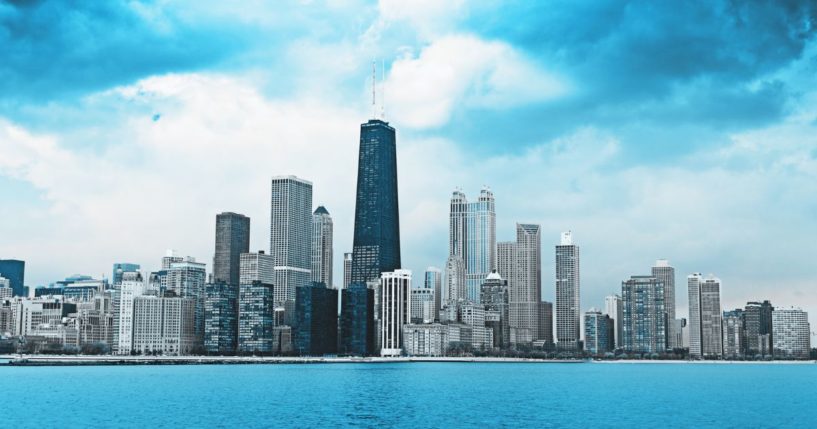 Op-Ed
Op-Ed: The Entire Country Needs to Watch What's Happening in Chicago
Night is falling in America and light is getting hard to find.
Many in the media and politics are pretending that violence is a legitimate form of expression. In this counterfeit reality, the darkness grows.
Last weekend, hundreds of young people stormed the streets of downtown Chicago, smashing car windows, attacking bystanders, and sending frightened tourists running for their lives from the sound of gunfire.
Advertisement - story continues below
Chicago's mayor-elect, Brandon Johnson, knows what happened and why. But he expressed no wish to prevent future riots. Instead, he felt it necessary to defend the rioters.
He made sure the image of Chicago's youth was not tarnished by the violence they committed when he said, "It is not constructive to demonize youth who have otherwise been starved of opportunities in their own communities."
So, this wasn't a riot, it was an absence of "opportunities."
No doubt many Chicagoans are now experiencing something that seemed virtually impossible a short time ago — they're missing Lori Lightfoot.
Advertisement - story continues below
This is not an "opportunities" problem; it's an abdication of public safety problem.
I know a little about public safety. I was an officer with the Seattle Police Department for 10 years. My commission was to enforce the law. My job was to protect the lives and property of every citizen without concern for race, color, creed, sexual orientation or religious affiliation. I fulfilled that commission without exception.
I stood the line at several riots, joined by officers of every race, ethnicity and sexual orientation. This diversity of personnel was never respected or even acknowledged. It was ignored, as its mere existence argues against institutional racism in law enforcement.
A vacuum exists in this post-"defund the police" era. It's a deep, dank darkness in which crime flourishes. Subtracting proactive law enforcement from crime-ridden cities blurs the boundaries of civilized behavior. Where order is removed, chaos reigns.
Those who need protection the most are left to fend for themselves by feckless politicians like Johnson who would rather offer undefined "opportunities" than real safety.
Advertisement - story continues below
It's unfathomable that any city administration would sacrifice order and safety to a lawless mob. The mayor-elect's statement deepens the darkness enveloping our nation's biggest cities because it covers the light of truth.
I fought for and preserved the light. I am proud of my service in law enforcement. I am even prouder of the men and women who stand the thin blue line today because they do it with even less support than I received.
Johnson, paralyzed by fear of voter backlash and an innate cowardice, will allow his city to be overrun by thugs. In defending the rioters, Johnson is saying, "Get used to it, folks." It will only lead to greater violence and disorder.
No legal barrier exists strong enough to stop the darkness of hate and violence that lurks in the human heart, but we still have hope.
Advertisement - story continues below
Martin Luther King Jr. said, "Darkness cannot drive out darkness; only light can do that. Hate cannot drive out hate; only love can do that."
Light will come from leaders who impose the rule of law and refuse to ignore bad behavior because it's politically expedient.
Light is truth. Light is not surrendering to violence, but fighting against it.
The hour is late, and the darkness is growing in Chicago and elsewhere.
Advertisement - story continues below
It's time to turn on the light.
The views expressed in this opinion article are those of their author and are not necessarily either shared or endorsed by the owners of this website. If you are interested in contributing an Op-Ed to The Western Journal, you can learn about our submission guidelines and process here.
Conversation