Op-Ed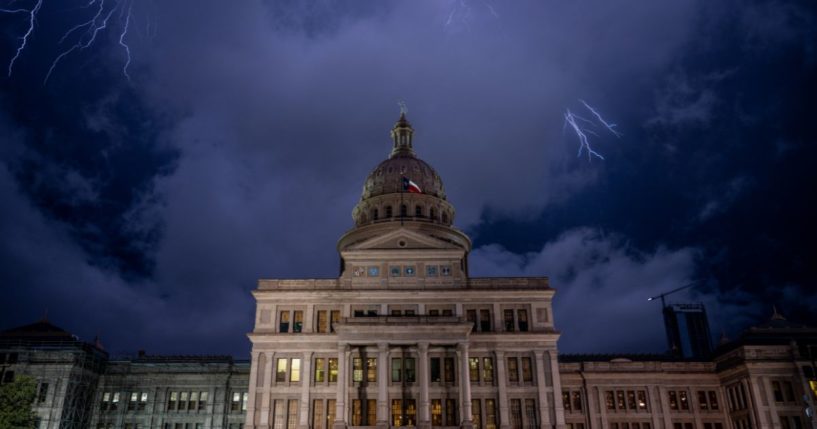 Op-Ed
Op-Ed: Texas House Sabotages Pushback on Woke Higher Education
Since the beginning of the legislative session in January, Texas Lt. Gov. Dan Patrick and his conservative allies in the Texas Senate have been advancing bill after bill.
For example, legislation to make voter fraud a felony offense, provide for school choice for Texas families, end gender modification for minors, and ban critical race theory and diversity, equity and inclusion policies in public universities have all passed the state Senate.
Patrick touted the passage of such bills in a statement:
Advertisement - story continues below
"The Texas Senate has now passed the strongest pushback on woke policies in higher education nationwide. For too long, academia has been poisoned by woke policies and faculty seeking to indoctrinate students. Professors did not believe we would push back on their advances, but they were wrong. Students should be taught how to think critically, not what to think.

The Texas Senate has now drawn a line in the stand and stated loud and clear that these woke policies will not be tolerated in Texas. I look forward to the swift passage of these bills through the Texas House."
The items mentioned by Patrick add to a growing list of conservative reforms passed by the Texas Senate that also include funding a wall at the Texas border and creating a criminal offense for entering the state of Texas illegally.
However, none of these items have even been scheduled for a vote in the Texas House — a chamber where Speaker Dade Phelan and his leadership team have appointed Democrats to chair important committees and slow-walked conservative priorities.
Advertisement - story continues below
While the Texas Senate has been passing conservative legislation, the Texas House has advanced bills to water down the death penalty and expand Medicaid, two items authored by Democrats and explicitly opposed by the Texas GOP platform.
To be clear, the Texas House has passed some legislation supported by GOP voters. Just last week it approved legislation banning obscene books from Texas public school libraries and a blanket pre-emption bill designed to stop left-wing city councils from implementing California-style policies in Texas.
But those are only two bills.
Already, Republican activists are raising the alarm that the Texas House's deliberate delays jeopardize the passage of many Texas GOP priorities into law given the 140-day limit of the Texas Legislature, of which over 100 days have already passed.
While Gov. Greg Abbott could announce that he intends to call lawmakers back for a special session, he has yet to make any statement on the issue. Patrick, however, isn't keeping silent.
Advertisement - story continues below
In an interview with Spectrum News, Patrick said he is considering using his power to force one if the Texas House doesn't prioritize passing conservative bills.
Spoke with Lt. Gov. @DanPatrick this morning about big divisions between the Senate and House on several of his priority bills. On private school vouchers…"I can't call a special session but I can create one…" #txlege full interview at 7 on @TXCapTonight pic.twitter.com/rib4ILXljD

— KarinaKling (@KarinaKling) April 18, 2023

"I can't call a special session, but I can create one by not passing a key bill that has to pass," Patrick said.
"If we don't get some major priorities that the people want us to pass because [the House] acted very slowly during the session, then I think we ought to finish the job. I'll leave it at that," he added.
Advertisement - story continues below
Patrick's promise is not entirely unprecedented. In 2017, Patrick forced Abbott to call a special session by refusing to move "must-pass" legislation needed to keep several state agencies in existence. That action forced the governor to call lawmakers back for a special session in July, resulted in the passage of several conservative bills into law, and the speaker of the House ultimately decided not to run for re-election.
The Texas House still has time to pass a conservative agenda, but time is ticking.
The views expressed in this opinion article are those of their author and are not necessarily either shared or endorsed by the owners of this website. If you are interested in contributing an Op-Ed to The Western Journal, you can learn about our submission guidelines and process here.
Conversation