Op-Ed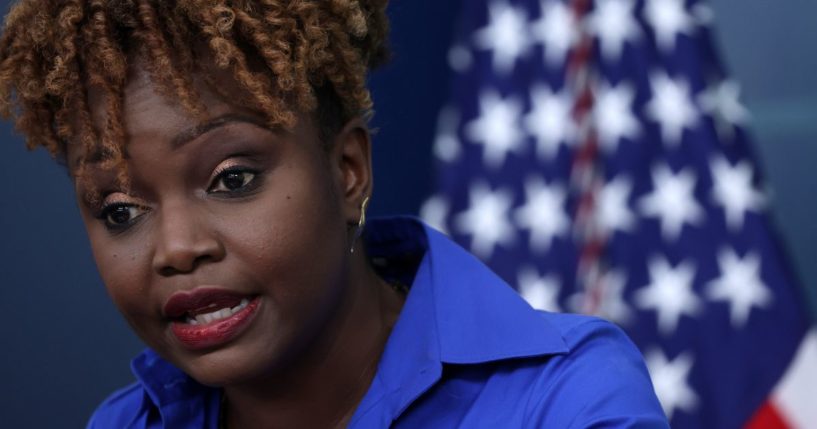 Op-Ed
Op-Ed: As White House and Media Ramp Up Their Lies, Americans Must Demand 1 Thing
"You can't handle the truth" is one of the most famous lines Hollywood has ever given movie audiences.
In the 1992 classic "A Few Good Men," hard-charging Marine Col. Nathan Jessup, played by the legendary Jack Nicholson, is firing back at JAG lawyer Daniel Kaffee, played by Tom Cruise in one of his greatest roles. During cross-examination, the young lawyer has steadily cornered Jessup, backing him into acknowledging what, up until that point, the politically well-connected senior officer has concealed.
What we often forget, absorbed in the intensity of the courtroom drama unfolding, is the phrase that prompts Jessup's rage. "I want the truth," Kaffee says.
Advertisement - story continues below
That's us — Americans, We the People. We want the truth. Instead, our ruling class prides itself on keeping it from us. Count the lies.
The banking system is fine, says Federal Reserve Chair Jerome Powell, as more mid-size regional banks edge toward the cliff. Should they fall, we can expect to see our economy take an enormous hit, with middle-class families taking the worst of it.
Last month, Deputy CIA Director Michael Morrell finally revealed, under oath, that now-Secretary of State Antony Blinken was responsible for organizing the letter signed by 51 former intelligence officials just before the 2020 election, falsely claiming that Hunter Biden's laptop was Russian disinformation. This week, America's top diplomat lied to the media, saying it wasn't his idea, that he "didn't ask for it, didn't solicit it."
White House press secretary Karine Jean-Pierre said that since the implementation of the current administration's border policies, illegal immigration is down more than 90 percent. One reporter called this "maybe the biggest lie from the White House podium so far this year." The number of illegal aliens crossing the border is soaring, border states are grappling with record numbers of illegals, and calls for the administration to declare a national emergency have gone unanswered.
Advertisement - story continues below
After ABC News edited parts of Democratic presidential candidate Robert F. Kennedy's interview in which he criticized the vaccine industry, COVID shots in particular, the network claimed, "Data shows that the COVID-19 vaccine has prevented millions of hospitalizations and deaths from the disease." That's a lie — we know now that deaths attributed to COVID-19 were done so falsely. And studies around the world show that the vaccinations did not prevent infection or stop transmission of COVID-19.
We've got a country in crisis, and for all our problems, the biggest one isn't with the banking system or the border or big pharma. And it's not our challenges abroad either, not with China or Russia or Islamic terrorists.
No, our most pressing crisis is right here at home. U.S. leadership — public and private sector, civilian and military — lies to the American people as a matter of habit. We've got a truth crisis.
But we'll get it in the end. Just like Tom Cruise's character in "A Few Good Men," we're entitled to answers. We want the truth. And as Americans, we demand it.
The views expressed in this opinion article are those of their author and are not necessarily either shared or endorsed by the owners of this website. If you are interested in contributing an Op-Ed to The Western Journal, you can learn about our submission guidelines and process here.
Conversation