Commentary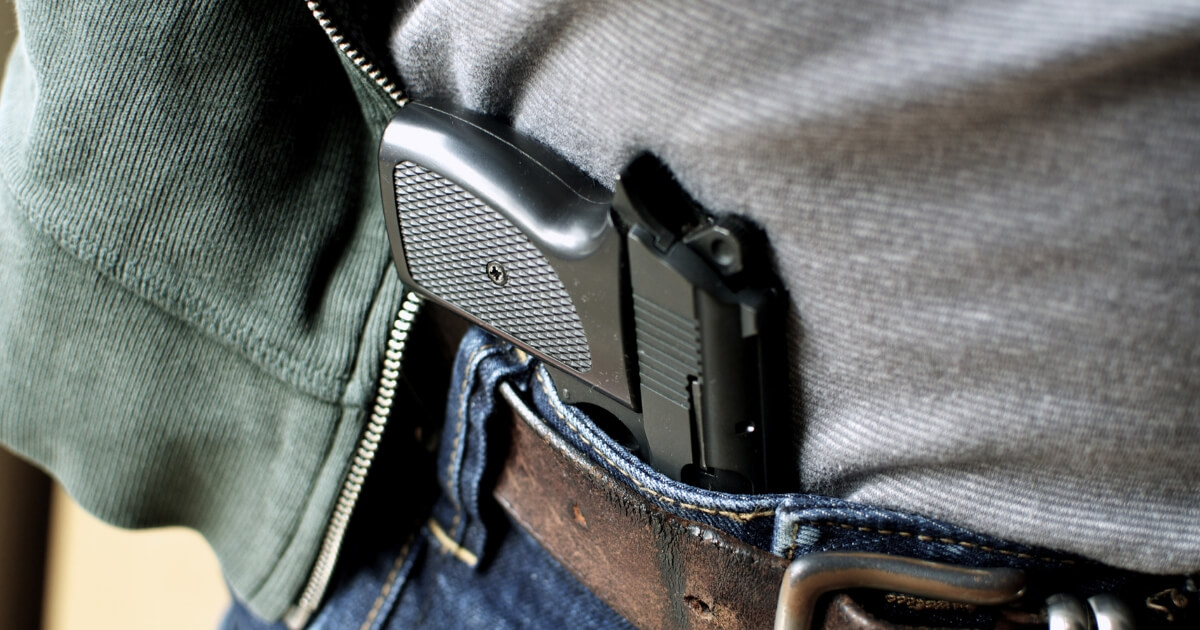 Pistol Packing Barbers Send Armed Crooks Fleeing for the Exit
It's been said that firearms are "the great equalizer." The Second Amendment gives citizens a fighting chance against thugs, and that advantage is amplified when criminals don't know who is quietly armed.
Two would-be robbers in Ohio found out the hard way that in America, there's no such thing as an easy target. The men were just sentenced to decades in prison after they tried to commit armed robbery at a Cleveland barbershop.
"Judge Daniel Gaul sentenced Ross Sumlin Jr., 28, to 18 years in prison. He ordered Rayshaun Perkins, 36, to spend 25 years in prison," reported The Plain Dealer, a major Cleveland newspaper.
Advertisement - story continues below
A third accomplice named Deshon Pennyman had previously pleaded guilty and been sentenced to between five and ten years behind bars.
"Pennyman, a 16-year-old who tried as an adult, testified against Sumlin and Perkins and could be released after five years if he has no disciplinary issues behind bars," the newspaper stated.
There's a good chance their crime, which took place back in 2016, would have succeeded except for a key factor: Not one but two of the barbers in the shop were also armed, and quickly responded to the attempted robbery.
The dramatic incident was captured on security video, which can be seen online at LiveLeak.
Advertisement - story continues below
"The video showed Sumlin walk in, ask for a haircut and sit down in a chair while one of the barbers unpacked his bag to give Sumlin the haircut. A second barber was cutting another man's hair, and a different man sat in the corner with the 5-year-old boy," The Plain Dealer explained.
"(A)bout 90 seconds later, Pennyman and Perkins walked into the barbershop with guns drawn and demanded cash," the paper continued.
Do you think these barbers took the right action in this case?
They got lead instead. Both barbers drew their own concealed handguns and fired. With their plan turned upside down, the robbers fled. Both criminals were inured, as was the young boy who was in the shop. He survived.
Although it may not be a textbook example of self defense, the eye-opening footage nevertheless shows just how quickly a criminal plan can be foiled by armed citizens. Contrary to what many on the left would have you believe, this kind of defensive gun use is surprisingly common.
"When the Centers for Disease Control researched gun violence two decades ago, it found that firearms are used to protect citizens more than 2 million times per year," The Western Journal reported earlier this year.
Advertisement - story continues below
"CDC's findings indicated that an average of 2.46 million U.S. adults used a gun for self-defense in each of the years from 1996 through 1998," Gary Kleck of the Florida State University of Criminology and Criminal Justice found after digging into government data.
"(D)efensive gun uses by victims are at least as common as offensive uses by criminals, with estimates of annual uses ranging from about 500,000 to more than 3 million per year," the CDC itself reported.
That evidence flies in the face of anti-Second Amendment leftists who seem to believe that disarming law-abiding citizens will magically stop criminals. And it doesn't even take into account instances of deterrent, when would-be thugs think twice about their actions because they know "victims" may be armed.
Hopefully, other potential criminals will see this same video and realize that actions have consequences … and their next targets might be even better armed than they are.
Conversation