News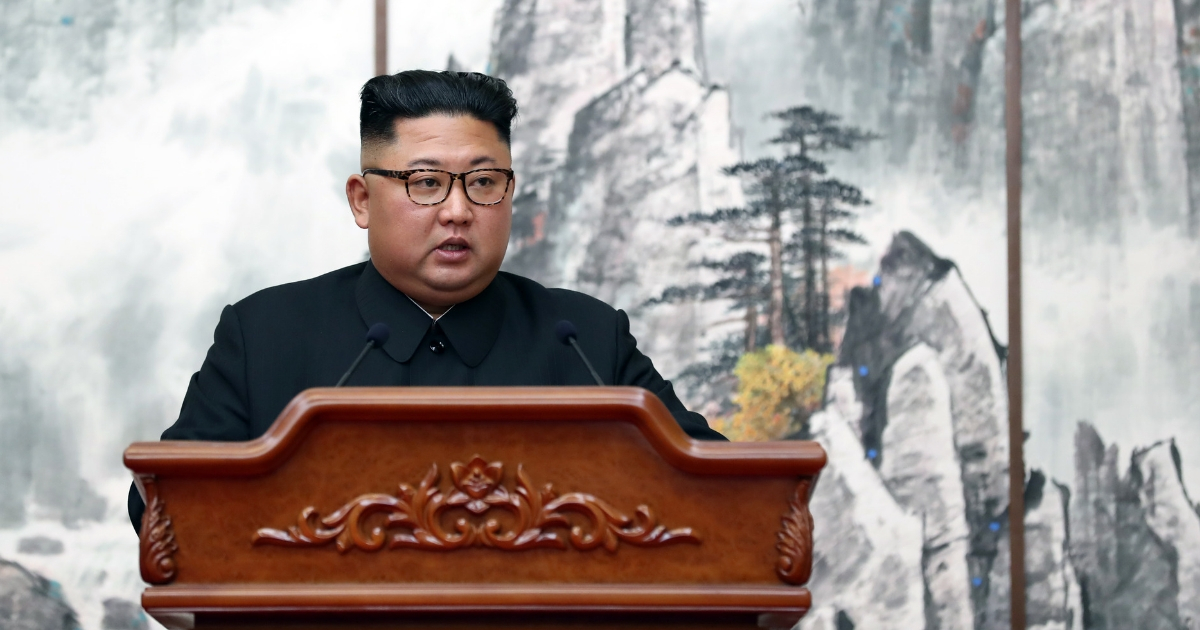 Report: North Korea Continues Missile Program in 16 Secret Sites
North Korea is operating several secret missile operations sites, according to a watchdog group.
The Beyond Parallel project of the Center for Strategic and International Studies has identified 13 "of an estimated 20 North Korean missile operating bases that are undeclared by the government.
"The dispersed deployment of these bases and distinctive tactics employed by ballistic missile units are combined with decades of extensive camouflage, concealment and deception practices to maximize the survival of its missile units from preemptive strikes and during wartime operations," the group said in a report on its website, estimating that North Korea has between 15 and 20 missile operating bases.
Advertisement - story continues below
The report noted that although these sites could be used to launch missiles in an emergency, that is not their primary function. The sites are "permanent facilities that contain a unit's headquarters, barracks, housing, support, maintenance, and storage facilities," the report said.
The report was the subject of an article in The New York Times, which said 16 facilities exist and framed its report in terms of whether North Korea was fooling the U.S. by saying it would do one thing while doing another.
"Despite the difference in interpretation between the US government and the North Koreans over what these declarations have meant, the Singapore declaration and the new Korean declaration, for North Korea watchers it has been pretty clear that the North has not been willing to give up its entire nuclear program," Lisa Collins, one of the authors of the report, told CNN.
"It's not like these bases have been frozen," Victor Cha, who helped write the report, told The New York Times. "Work is continuing. What everybody is worried about is that Trump is going to accept a bad deal — they give us a single test site and dismantle a few other things, and in return they get a peace agreement."
Advertisement - story continues below
He said his fear is that President Donald Trump, who has been seeking to denuclearize the Korean Peninsula, "would then declare victory, say he got more than any other American president ever got, and the threat would still be there."
The State Department, however, said the sites are already on Trump's list of sites that must be closed.
Is North Korea trying to have peace while preparing for war?
"President Trump has made clear that should Chairman Kim follow through on his commitments, including complete denuclearization and the elimination of ballistic missile programs, a much brighter future lies ahead for North Korea and its people," it said in a statement to The Times.
Negotiations between the United States and North Korea over disarmament have stalled, leading to the cancellation of the latest round of talks.
State Department spokesperson Heather Nauert said the meeting that was set for last Thursday in New York but was canceled "will now take place at a later date," Fox News reported.
Advertisement - story continues below
The Times, which said North Korea was perpetrating a "great deception" upon the U.S.,  noted that the report was downplayed by South Korean President Moon Jae-in,  whose office said the bases were common knowledge to government officials.
"North Korea has never promised to dismantle its missile bases, nor has it ever joined any treaty that obligates it to dismantle them. So calling this a 'deception' is not appropriate," said Kim Eui-kyeom, Mr. Moon's spokesman. "If anything, the existence of these missile bases highlights the need for negotiation and dialogue, including those between the North and the United States, to eliminate the North Korean threat."
Collins said she feared North Korea would try to out-maneuver the U.S. in future negotiations.
"There have to be working-level talks, but the North Koreans are clearly targeting a big package deal, for them, which can only happen if President Trump is there to make the decision," Collins said. "But I think the U.S. has been very cautious and careful to keep the negotiations moving forward at the working level and try not to have President Trump jump every time there is an offer."
Conversation