News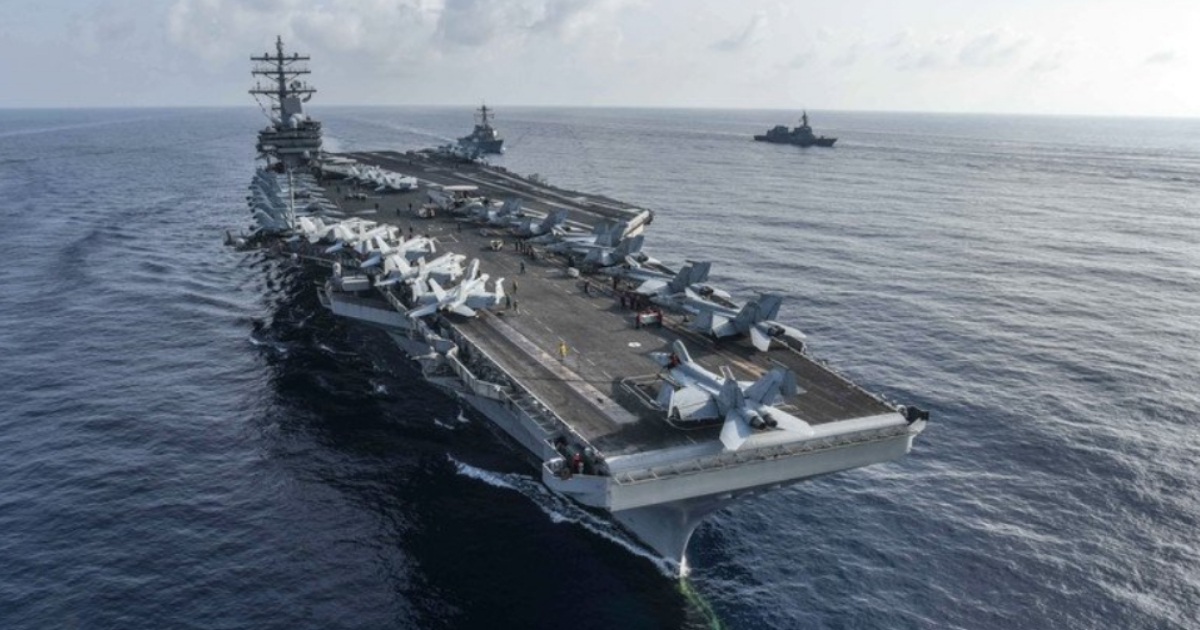 Sailors Aboard USS Ronald Reagan Rushed to Hospital After Serious Helicopter Crash
A Navy helicopter crashed into the flight deck of the USS Ronald Reagan on Friday while the aircraft carrier was near the Philippines. Twelve sailors were injured, although none fatally, Stars and Stripes reported.
The Navy's 7th Fleet said in a statement that the MH-60R Seahawk crashed shortly after takeoff Friday morning while the carrier was off the Philippine coast.
The severity of the injuries "ranged from minor abrasions and lacerations to fractures," according to a second Navy statement.
Advertisement - story continues below
All of those injured were initially treated by the ship's medical crew.
"The most seriously injured were medically evacuated off the ship to a hospital in the Philippines, while remaining injured are under evaluation by Ronald Reagan medical staff," the statement said.
The Navy said four service members were aboard the helicopter at the time of the crash. The other eight injuries were suffered by service members on the carrier.
The statement said families of those injured were notified by Friday night.
Advertisement - story continues below
Several Sailors Injured in Helicopter Crash Onboard the USS Ronald Reagan https://t.co/BeHrsRr4Oz pic.twitter.com/SI59ez11lF

— FOX40 News (@FOX40) October 19, 2018
Task Force 70 spokesman Lt. Cmdr. Matt Knight said the helicopter is assigned to the "Saberhawks" of Helicopter Maritime Strike Squadron 77.  The extent of its damage was not yet known.
The carrier "sustained minimal damage," Knight said, and is "fully mission-capable" and "resumed flight operations within a matter of hours."
All injured personnel are in stable condition with none of the injuries life-threatening. https://t.co/58k5l83QkV

— U.S. Pacific Fleet (@USPacificFleet) October 19, 2018
Advertisement - story continues below
The Navy statement said the carrier was conducting "routine operations" at the time of the accident.
The carrier has a crew of more than 4,500. The Reagan and its support ships are what the Navy terms "forward-deployed to the U.S. 7th Fleet area of operations in support of security and stability in the Indo-Pacific Region," the Navy statement said.
Last week, the carrier participated in the international naval review near the South Korean island of Jeju.
Advertisement - story continues below
Last April, an MH-60 crashed into the Pacific Ocean near Guam. No fatalities were suffered in the accident, Fox News reported.
Two Seahawk helicopters were involved in a collision on an Okinawa runway earlier this month, Stars and Stripes reported. In that collision, no injuries were reported but damage in excess of $2 million was sustained.
Conversation