News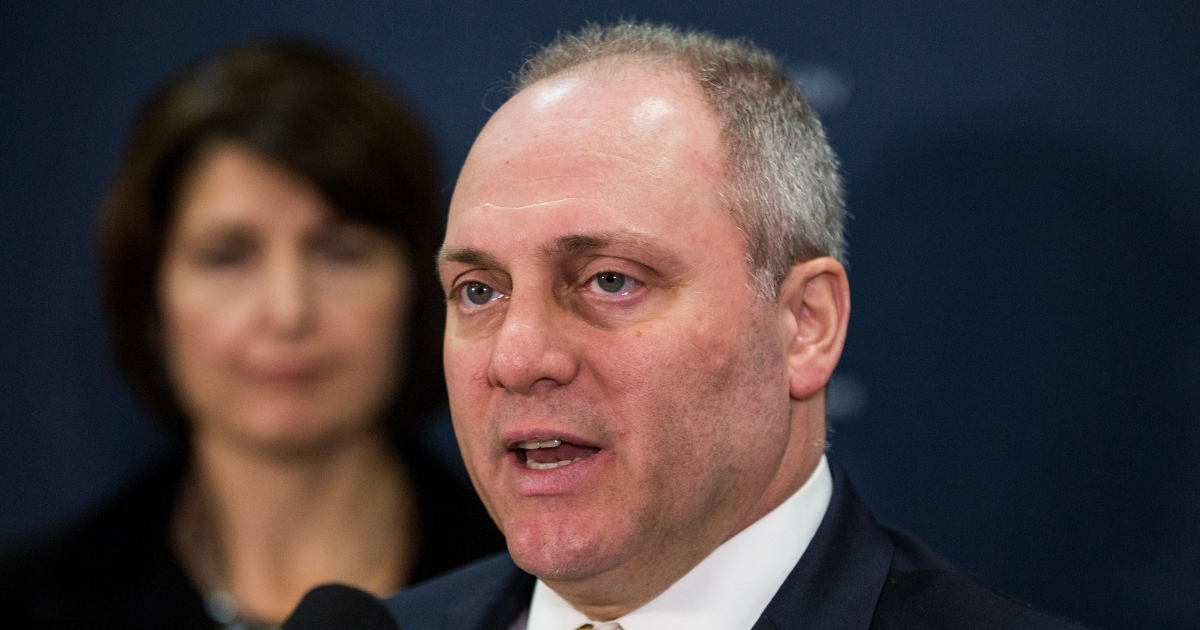 Scalise Sends Dire Warning About Leftists Inciting Violence
CORRECTION: When first published, this article had Rep. Scalise's last name spelled incorrectly in the headline. We corrected the headline immediately after the mistake was brought to our attention, and we apologize for the error.
The political left needs to do a better job of policing its members who are "inciting" violence, according to House Majority Whip Steve Scalise, who was shot during a politically-motivated mass assassination attempt in July 2017.
Noting recent instances of violence against Republicans, Scalise said that "some on the left are inciting this violence and frankly they should be called out on it."
He added that some Democrats are "almost encouraging" political violence.
Do you think the left needs to be called out for inciting violence?
Advertisement - story continues below
The Louisiana Republican made the comments on an episode of Republican Wisconsin Rep. Sean Duffy's podcast, "Plaidcast," which aired Friday.
"You've got some people on the left that just want this idea of resist and ignore the fact that (Trump) is president, they want to interrupt the ability of Congress to do its job and of course you've got death threats and literal attacks on lives and frankly I want to see the left stand up to this," Scalise said.
Democrat California Rep. Maxine Waters sparked controversy in June when she encouraged liberal mobs to harass members of President Donald Trump's administration at restaurants, gas stations and even at home.
Advertisement - story continues below
"Already you have members of your cabinet that are being booed out of restaurants," Watters said. "Who have protesters taking up at their house who are saying, 'No peace, no sleep. No peace, no sleep."
"If you see anybody from that cabinet in a restaurant, in a department store, at a gasoline station, you get out and you create a crowd," the congresswoman added.
"And you push back on them. Tell them they're not welcome any more, anywhere!"
A version of this article appeared on The Daily Caller News Foundation website.
Conversation