Commentary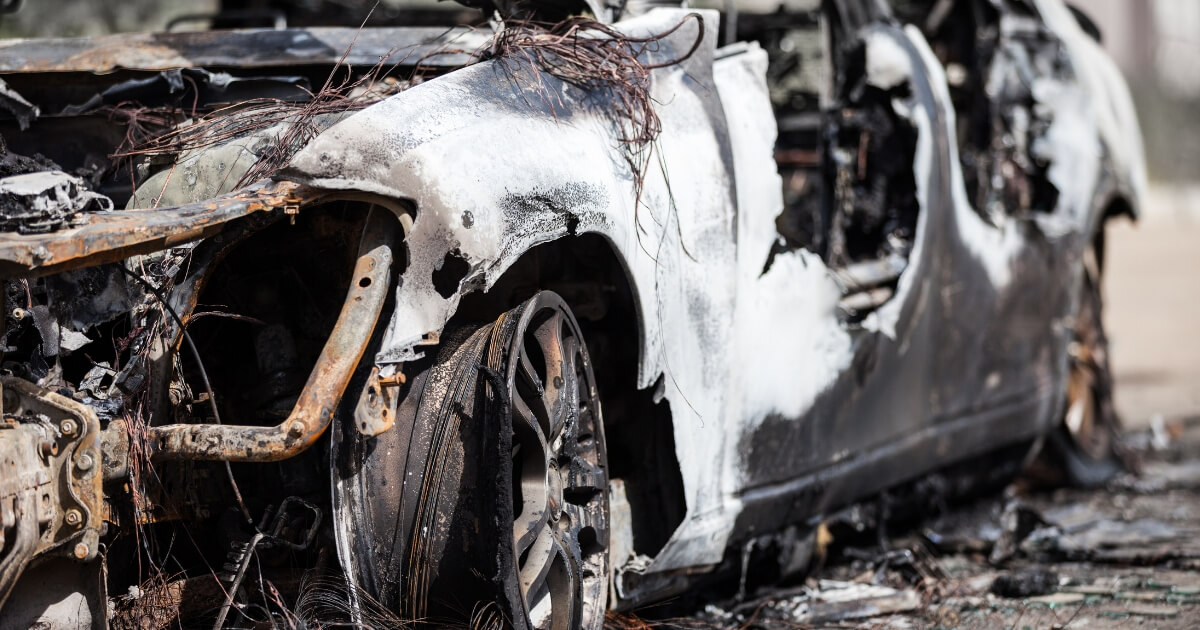 Seventeen Burned Bodies Appear Near Border as Democrats Say We Don't Need a Wall
President Donald Trump delivered his first primetime Oval Office address on Tuesday night, where he explained how the situation on the porous southern border of the U.S. had reached a "crisis" level in terms of humanitarian and national security needs, a crisis which necessitates the construction of a border wall in some areas as part of increased border security overall.
Democrats and the media immediately set about disputing Trump's labeling of the border situation as a "crisis," part of their overtly biased effort to instantly "fact-check" every word or statistic uttered by the president in the brief speech, and — coincidentally? — all seemed to arrive at the same conclusion: There is no real crisis at the border, only a "manufactured crisis" brought about purposefully by Trump's actions, or some such nonsense like that.
Of course, to follow along with the media's bouncing ball on this one, everyone must ignore the fact that the same liberal media loudly trumpeted the "crisis" at the border in 2013 and 2014 — when they were supporting comprehensive immigration reform and amnesty for illegal immigrants — or their hollering about a "crisis" on the border through much of 2017 and 2018 when Trump began to crack down on illegal border crossings and deportations ticked up.
Advertisement - story continues below
In truth, however, the only thing "manufactured" about all of this is the Democrats 'obstinate opposition to the president and their refusal to acknowledge the basic and undeniable facts of what is occurring on and around the porous and lightly defended southern border.
Case in point, Reuters reported on Thursday that at least 20 dead bodies — 17 of which had been badly burned — were discovered on Wednesday in the Mexican city of Ciudad Miguel Aleman, which is located a mere 56 miles across the Rio Grande River from the U.S. border city of McAllen, Texas, where President Trump visited with U.S. Border Patrol agents and other officials on Thursday.
Mexican authorities are reportedly investigating what has all the appearances of a deadly battle between members of two rival gangs in the area, gangs that routinely play in a role in the illicit cross-border excursions that bring illegal aliens, criminals, drugs, weapons and even terrorists into this nation.
The suspected gang-related massacre even drew a mention from Mexican President Andres Manuel Lopez Obrador at his daily news conference on Thursday, and though he didn't offer up much in the way of specifics, he did say that security officials would provide more information at a later date or time.
Advertisement - story continues below
Reuters noted that according to one Mexican security official, five burned-out vehicles were also discovered along with the 20 dead bodies, though the outlet noted that a separate Mexican security official had reportedly counted as many as 21 dead bodies at the scene.
The grisly scene was located in the Tamaulipas region of Mexico, one of the more violent states in that nation that has been controlled by dangerous criminal cartels and gangs for years. Those groups exert a great deal of control over drug and human trafficking across the border in that region, and are well-known for running extortion rackets on local residents and exploiting migrants passing through the area for whatever can be gained.
Do support securing the border with a wall where necessary?
When not engaged in those border-related crimes, the cartels and gangs are fighting violently among each other or waging war against Mexican security forces, violence that has claimed tens of thousands of lives — some innocent, some not so much — over the years.
Obviously, incidents like this one — and this bloody incident is far from an isolated occurrence — are what President Trump is referencing when he speaks of the "crisis" at the border while demanding Congress appropriate the necessary funds to construct a border wall where needed and to increase border security measures in other ways.
Yet, based solely on their reflexive opposition to all things Trump, many talking heads in the liberal media staunchly refuse to acknowledge as a "crisis" what their own colleagues are quietly reporting on a near-daily basis.
Advertisement - story continues below
Indeed, some in the media have even adopted a sort of "Don't believe your lying eyes" attitude when it comes to their anti-Trump reporting on the border, as evidenced by a ridiculous tweet from CNN's Jim Acosta that actually seemed to prove the president's point about how necessary and effective a border wall truly is.
I found some steel slats down on the border. But I don't see anything resembling a national emergency situation.. at least not in the McAllen TX area of the border where Trump will be today. pic.twitter.com/KRoLdszLUu

— Jim Acosta (@Acosta) January 10, 2019
In several other tweets after that, Acosta hyped up how safe the border town of McAllen is — while studiously ignoring the obvious fact that McAllen is safe because it has a border wall and other barriers obstructing those who would illicitly cross over.
Advertisement - story continues below
Unfortunately, the wall and other barriers along the border in the McAllen region that keep it so safe only extend for so long, and eventually give way to mere chain-link fencing or nothing at all, meaning those who wish to cross the border illegally need only walk around the end to do so. Anyone with common sense and intellectual honesty can plainly see that and realize Trump is absolutely correct to want to address this security crisis post haste.
Conversation