Lifestyle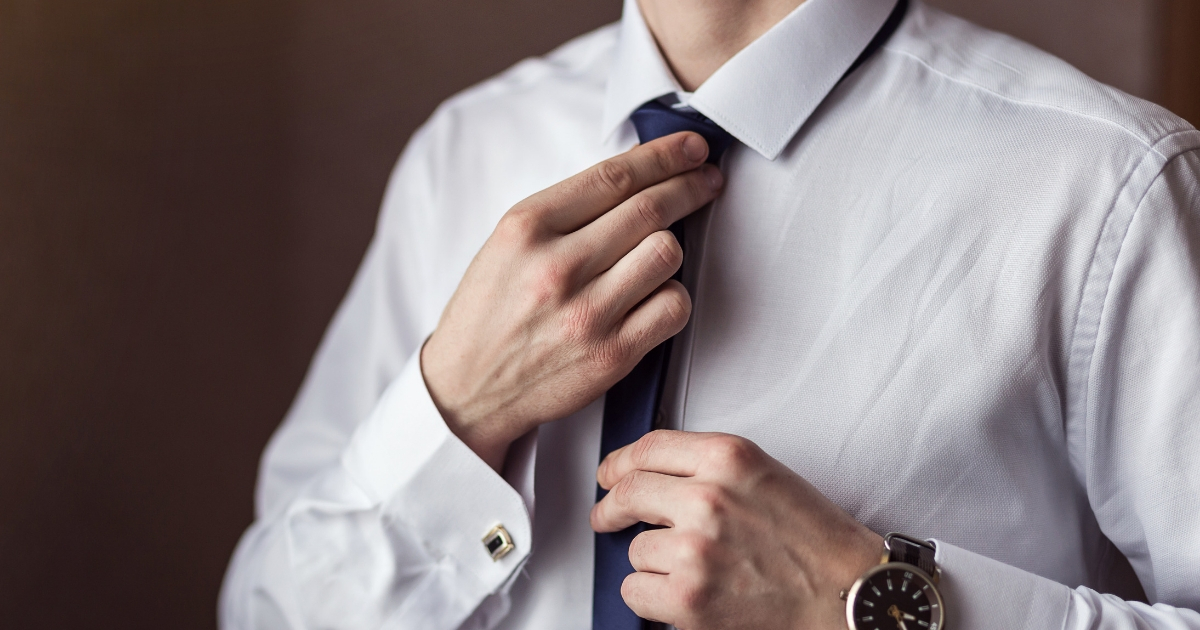 Sheriff's Office Helps Desperate Mother Who Shows Up at Door for Help Tying Son's Tie
Dispatchers have a tough job. They work hard under pressure, often coming across distressing situations in their line of work.
In Alachua County, Florida, it took a pair of dispatchers to save one woman in an emergency — a fashion emergency, that is.
Gainesville native Diana Wicks found herself in a dilemma. Her son was to attend his goddaughter's wedding, and his mom had everything ready except for the most important part.
Advertisement - story continues below
The caring mother knew her son needed to look sharp, but she had no idea how to tie his tie.
With no one around to help, Wicks headed to the one place she knew she might find a willing and kind soul: The Alachua County Combined Communications and Emergency Operations Center.
Once there, she pressed the call button outside. When asked what her emergency was, Wicks explained she had none, but wondered if anyone might be able to help her tie her son's tie.
9-1-1 always answers the call!!! Including when this lady walked up to the door needing help tying her son's tie!!! Thank you Hannah Mesh for answering the call!!! pic.twitter.com/UBj1LAJiO6

— Alachua Co. Sheriff (@AlachuaSheriff) February 2, 2019
Advertisement - story continues below
It was then that Hannah Mesh, a new dispatcher on the team, came to the rescue.
"That small task throughout our entire day made my day and a lot of my coworkers' day," Mesh told WCJB. "It made us thankful that there's still people like her out there."
And Wicks was grateful for the help too. "I said 'Oh, my goodness, I am so happy,'" the mom explained. "'Y'all… made my day.'"
Cyndi Marie, the dispatcher who answered the call, even posted a picture of Mesh and Wicks and shared her heartfelt sentiments about the encounter on Facebook.
Advertisement - story continues below
"Best call of my day," she wrote. "We had an absolute blast, and it was super rewarding to put a smile on her face!!"
"How lucky are we to have a community that knows that they can call us — for anything?" Alachua County Sheriff's Office wrote on Facebook.
"And that we have dispatchers that can do anything!… although, we already knew that. We hope the wedding is just as beautiful as these two and their story."
Advertisement - story continues below
We couldn't agree more! We admire these ladies for their willingness to help. As Mesh wrote on Facebook, "It's the small things that mean the most sometimes."
Conversation