Op-Ed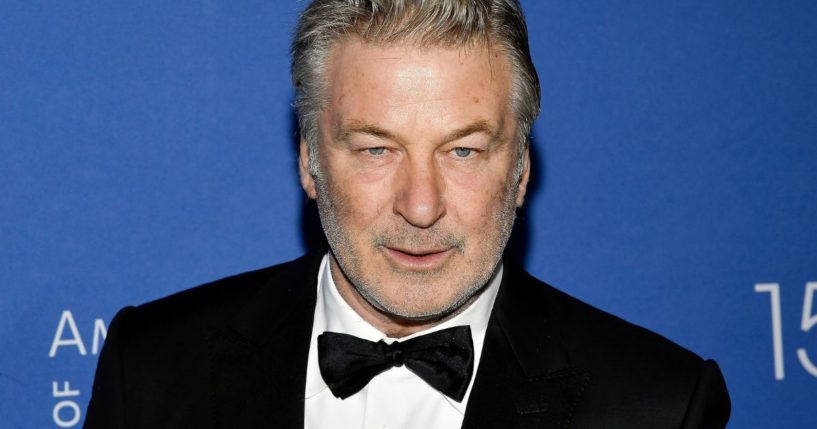 Op-Ed
Solomon: Alec Baldwin Officially Charged - Here's What the Prosecution Needs to Prove
Involuntary manslaughter charges were filed today by the Santa Fe County district attorney against Alec Baldwin.
For the family of slain cinematographer Halyna Hutchins, today's charges mark the end of a 15-month wait as the Santa Fe authorities considered whether to file criminal charges against the actor and executive producer of the movie "Rust," which is — stunningly — set to resume filming soon.
As reported here earlier this month, Baldwin and Hannah Gutierrez-Reed, the armorer on the film set, were each charged with two counts of involuntary manslaughter under NM Stat § 30-2-3 (2018).
Advertisement - story continues below
The prosecution has brought a fourth-degree felony charge here, punishable by a maximum of 18 months in state prison. However, there is an added mandatory penalty because a firearm was involved. As a result, if the jury finds Baldwin guilty, the crime is punishable by a mandatory five years in jail.
In bringing these charges, District Attorney Mary Carmack-Altwies believes the state has a good chance of winning the case against Baldwin. Yet the burden of proof on the prosecution here is more significant than most observers realize.
The burden is squarely upon the district attorney's office and the prosecutors in the case, which might explain in part why there was such a long time between the death of Hutchins and the district attorney bringing charges today.
Baldwin's defense team is going to concede that Hutchins' death was a remarkable tragedy. But they are going to build the defense strategy on the foundation that all industry-standard safety precautions were followed. They will argue that the people involved in filming and producing "Rust" closely followed the best practices in place to make sure that tragedies such as this do not occur.
Advertisement - story continues below
As David Gelman, a criminal defense attorney, explained in a Tuesday interview, "this may be too much of a hurdle for the prosecution to climb. For prosecutors to be successful on the most serious charges, they will have to prove to a jury, beyond a reasonable doubt, that Alec Baldwin wasn't simply negligent, but that he was reckless."
This is an interesting point of intersection between the law and public opinion.
Will Baldwin be found guilty?
Many observers of this case have been vocal over the past 15 months that it was Baldwin's recklessness that caused the death of the film's cinematographer. But there is a huge gulf that the prosecution will need to cross between harnessing public opinion and proving in a court of law that this alleged recklessness existed. They are going to have to prove that the precautions taken on the set of "Rust" markedly deviated from the precautions taken on the set of other films.
If what has been rumored is true, there were safety checks in place between the armorer and others responsible for on-set safety, and those safety checks were indeed followed. If that is proven in court to be true, finding Baldwin guilty of the most serious charges is an unlikely end result here.
Back in April, CBS News reported that Rust Movie Productions LLC was fined over $136,000 by New Mexico's Occupational Health and Safety Bureau. But while the agency's report made it clear that the "Rust" production team showed "plain indifference to the recognized hazards associated with the use of firearms on set that resulted in a fatality, severe injury, and unsafe working conditions," the bar is set much higher for a criminal case than a fine or even the civil lawsuits in which Baldwin is still involved.
The views expressed in this opinion article are those of their author and are not necessarily either shared or endorsed by the owners of this website. If you are interested in contributing an Op-Ed to The Western Journal, you can learn about our submission guidelines and process here.
Conversation