Sports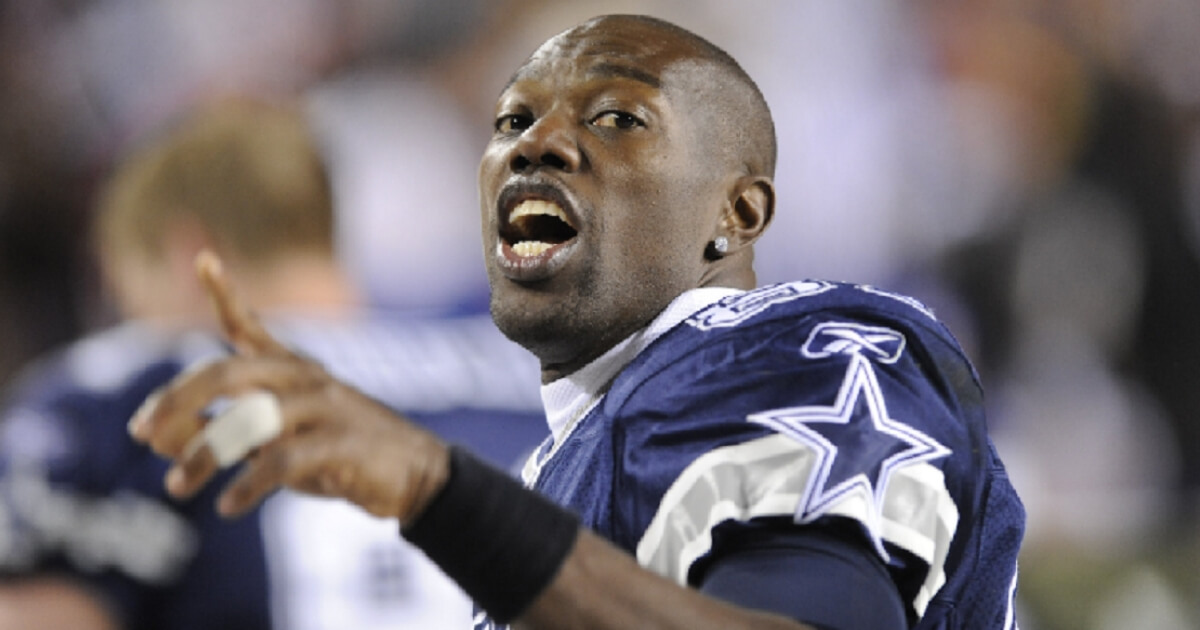 Terrell Owens Blasts Cowboys Coach, Calls for His Firing Again
Former Cowboys receiver Terrell Owens didn't hold back in making his displeasure at coach Jason Garrett known after Dallas lost to the Rams in the divisional round of the NFC playoffs on Saturday.
In a lengthy Twitter rant, the Hall of Famer called for Cowboys owner Jerry Jones to fire Garrett, who has been the team's head coach since 2010.
Advertisement - story continues below
The Cowboys lost their eighth straight road playoff game, in part due to some questionable coaching decisions. The offense was predictable and scored just once until late in the third quarter, while the defense gave up the second-most yards it had all season.
Owens played on the Cowboys from 2006 to 2008, and Garrett was the team's offensive coordinator during the receiver's final two years in Dallas.
Advertisement - story continues below
Owens admitted that his departure from the team played a role in his feelings about Garrett.
Do you think the Cowboys should fire Jason Garrett?
This isn't the first time Owens has said that Garrett should be out of a job. He did the same back in May, particularly focusing on Garrett's lack of playoff success.
"I have no idea (why Garrett is still the head coach). You know what's really tough? When you really look at it, it doesn't make sense for Jason Garrett to continue to have his job," he told the "K&C Masterpiece" on 105.3 The Fan. "(The organization is) not really expanding or progressing even as a team under his coaching tenure there."
Advertisement - story continues below
"It all boils down to the players being the scapegoat for his inability to lead the team as he should. For me, it's mind-boggling. I think Jerry … again he's the owner at the end of the day, he has to feel good with himself about the decisions, but I just don't understand why this guy (Garrett) still has a job."
Garrett became the Cowboys' interim coach in 2010 following the in-season firing of Wade Phillips. The title was made permanent following the season, and Garrett became the first former Cowboys player to be named the team's head coach.
In 2015, he earned his first playoff win as a head coach against the Lions in the wildcard round. But the Cowboys lost to the Packers the following week.
In the 2016-17 season, the Cowboys earned a first-round bye. But they again lost to the Packers, this time at home.
Advertisement - story continues below
Garrett is under contract through 2019, according to ESPN. However the Cowboys reportedly plan to extend him after a successful regular season.
Conversation