Commentary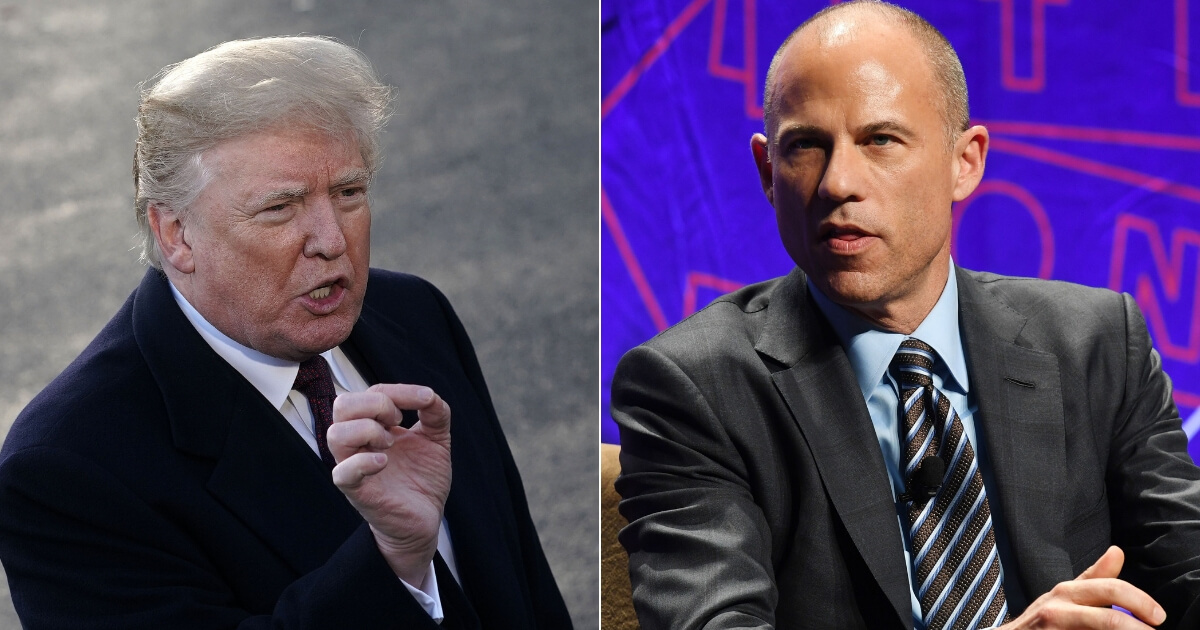 Trump Breaks Silence on Avenatti with Classy Response
It hasn't been a good month for the "#BelieveAllWomen" crowd. Despite seizing the narrative during the confirmation of Judge Brett Kavanaugh, people on the left who insist that accusations made by females are 100 percent infallible now have serious egg on their faces.
Not long ago, one of the women who received attention for outlandish sexual assault claims against Kavanaugh was revealed as a fraud. It turns out that she had never met the judge at any time, and fabricated serious accusations out of whole cloth.
Now, another figure who was obsessed with bringing down Kavanaugh and President Trump has been left embarrassed. Celebrity attorney Michael Avenatti, famous for representing anti-Trump porn star Stormy Daniels as well as another Kavanaugh accuser, was arrested last week.
Advertisement - story continues below
His alleged crime? So much for the narrative: A woman has accused Avenatti of serious domestic violence after she was thrown out of his posh Los Angeles apartment.
For the first time since Avenatti was taken into custody, Trump has commented on the arrest of the man who has been a thorn in his side for months. Instead of gloating at how the "#BelieveAllWomen" tables have turned, however, the president took the high road.
On Tuesday, reporters pressed Trump to speak his mind about the incident. "Do you have any reaction to Michael Avenatti being arrested for domestic violence?" a journalist asked.
Instead of going on a rant — which, let's face it, he's rather good at — Trump instead just smiled.
Advertisement - story continues below
"No, I wish him the best of luck," the president said. "I wish him the best of luck," he said again after shaking his head.
If you want to see the difference between the left and the right, take a look at how the accusations against Avenatti are being handled by conservatives, and compare it to how liberals reacted to far more vague claims against Kavanaugh.
Do you think Trump was right to avoid gloating in this case?
When women — including those who have now been shown to be lying — made 40-year-old accusations against the judge, many liberals acted as if Kavanaugh were instantly guilty despite having no evidence or corroborating witness testimony.
Liberal lawmakers went so far as to tell men to "shut up" while protesters screamed and media outlets pushed what can only be described as smears against the family man and judge.
In contrast, even President Trump held his famously loose tongue and gave Avenatti, a man who has crusaded against him, the benefit of the doubt. It was the same response from many other prominent conservatives.
Advertisement - story continues below
"Fox News host Sean Hannity and South Carolina Republican Sen. Lindsey Graham agreed on Wednesday night that anti-Trump lawyer Michael Avenatti deserved due process after he was arrested on felony domestic violence," The Daily Caller recently reported.
"Now he's being charged, seems like a credible allegation, but he's entitled to the presumption of innocence. And I will give him that due," Sen. Graham said. "I'm not out to get Mr. Avenatti by turning the legal system upside down."
It's almost as if conservatives believe in core principles and a set of rights which apply to all people, while the left changes their tune whenever it suits them. Who knew?
Conversation