Commentary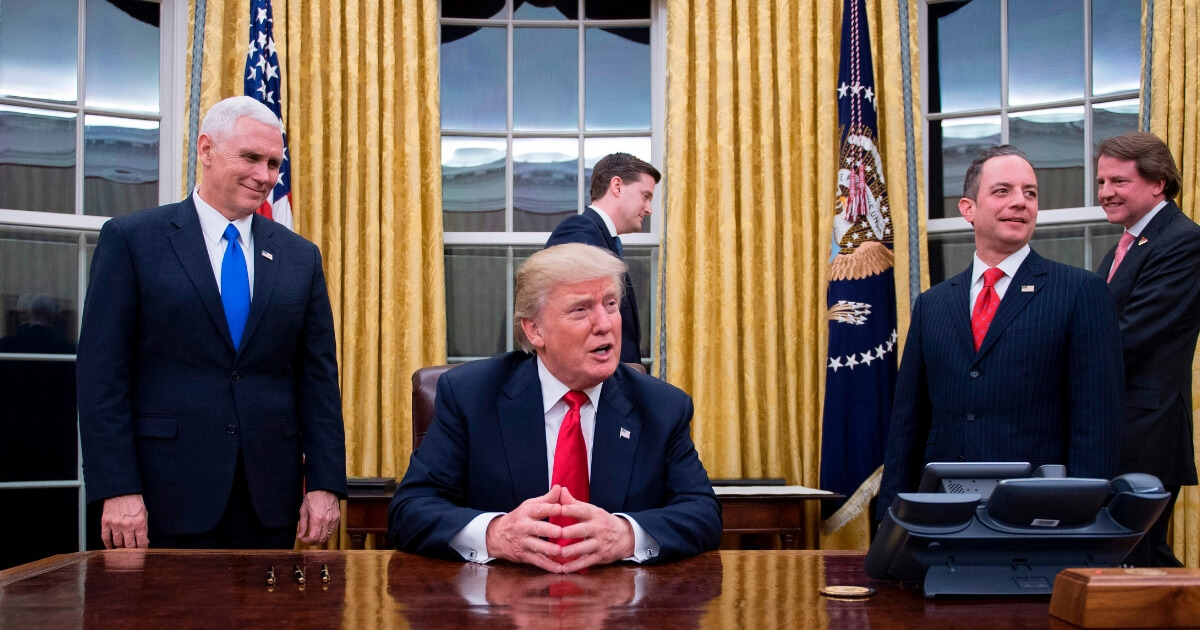 Trump Not Messing Around, May Declare National Emergency To Get Wall Built
A portion of the federal government has been partially shut down since Dec. 22 due to an impasse between congressional Democrats and President Donald Trump, as well as most Republicans, over requested border security funding.
Trump has requested upwards of $5.6 billion for border security — including the construction of a border wall or similar physical barriers — while Democrats have only offered up a relative pittance of $1.3 billion, which they insist can't be used for a wall or barriers. So, all of the political theater on both sides surrounding the shutdown boils down the difference of around $3-4 billion, spare change in the $4 trillion annual budget.
Both sides have made it clear that they have no intention of budging, and there has been little in the way of negotiations to end the shutdown over the past two weeks, prompting some to wonder if there is an alternative manner in which the president can secure funding for border wall construction without having to go through a divided Congress.
Advertisement - story continues below
There has been speculation that Trump could declare a national emergency at the border and use that authority to shift funds around from various other departments and agencies, and a reporter asked the president if he was considering doing so during a press conference in the White House Rose Garden on Friday.
WATCH: President Trump says he is considering declaring a national emergency as a potential attempt to circumvent Congress for border wall funding. pic.twitter.com/7CYDuBS2pn

— NBC News (@NBCNews) January 4, 2019
The reporter asked, "Have you considered using emergency powers to grant yourself authorities to build this wall without Congressional approval, and secondly, …"
Advertisement - story continues below
Trump interrupted and replied, "Yes, I have. I have, and I can do it if I want."
The reporter asked, "So you don't need Congressional approval to build the wall?"
Would you approve of Trump using a national emergency declaration to get funding for border wall construction?
"No, we can use — absolutely, we can call a national emergency because of the security of our country, absolutely," Trump said. "No, we can do it. I haven't done it. I may do it."
"I may do it," he repeated. "But we can call a national emergency and build it very quickly, and, uh, it's another way of doing it."
"But if we can do it through a negotiated process, we're giving that a shot," he added.
Advertisement - story continues below
The reporter asked, "So is that a threat hanging over the Democrats?" Trump responded flatly, "I never threaten anybody … but I am allowed to do that, yes."
To be sure, the idea of using the declaration of a national emergency to provide authorization to shift previously appropriated funds toward other purposes was broached nearly a year ago in March 2018 when Trump signed into law a bloated appropriations bill that specifically prohibited using any border security funds for new wall construction.
Trump had hinted at that time in a letter, a speech and via tweets that he might consider doing so — most likely using Department of Defense funds and the U.S. Army Corps of Engineers, given the duality of border security and national security — but obviously has yet to pull the trigger on the lawful but inevitably controversial decision.
Of course, it would be ideal for the president and Republicans to negotiate some sort of agreement with Democrats to re-open the closed portions of the government and obtain some funding for border barrier construction, but keeping in mind the staunch intransigence of House Democrats to giving Trump anything, he is considering other options.
Advertisement - story continues below
President Trump has made it clear that he is serious about protecting and securing the southern border of our nation with whatever is deemed necessary — whether that be a wall, more Border Patrol agents or through technology — and has once again displayed his commitment to achieving that goal despite uncooperative congressional Democrats.
Conversation