Commentary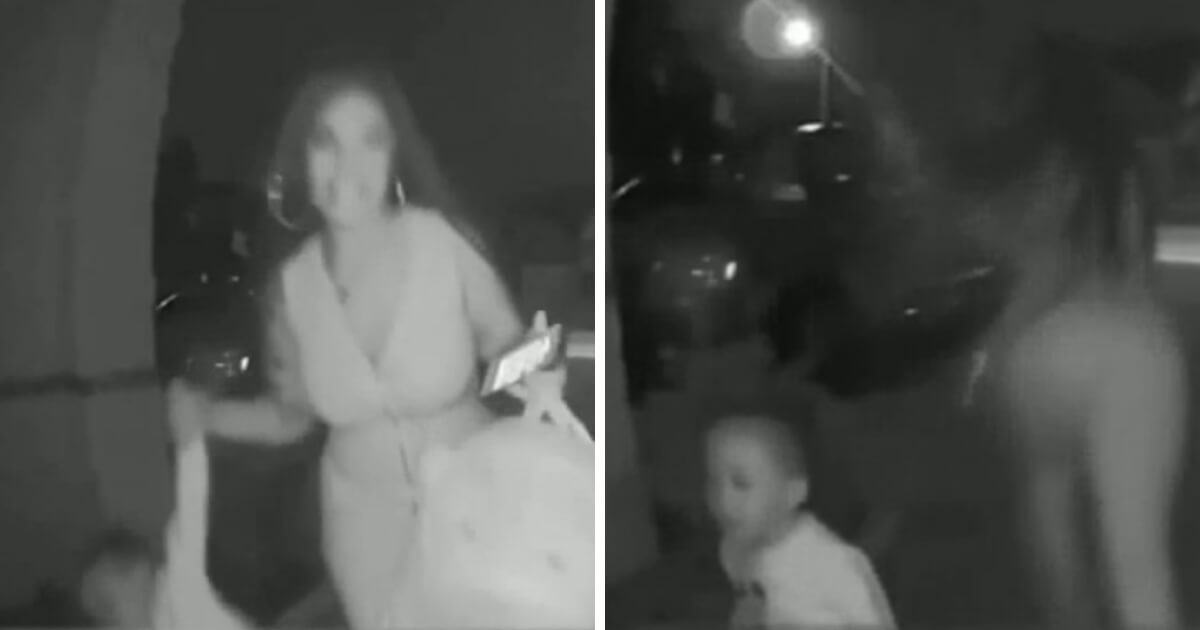 Watch: Woman Leaves Confused Toddler on Stranger's Doorstep
When you leave your child in the care of someone else and that person drops off the child with the father without waiting for the father to open the door, here are six words that probably aren't going to help your case: "It was a very big misunderstanding."
It really doesn't help your case, either, if that someone else drops off the child at the wrong address.
According to KTRK-TV, that's exactly what happened in Spring, Texas, where a woman says she found a 2-year-old boy at her doorstep at 8:20 p.m. Wednesday.
Advertisement - story continues below
The woman said she heard a knock at her door and when she went to answer it, she found the child — but no adult. She proceeded to call 911.
"The resident showed deputies surveillance video that showed a woman arrive at the home in a white passenger car," KTRK reported.
"Once the woman gets to the front door, she rings the doorbell, knocks on the door and then runs back to her vehicle, abandoning the 2-year-old child and two bags she was carrying," the report said. "The entire incident lasted 23 seconds."
KTRK's Courtney Fischer eventually located the toddler's father, Willie Simmons, and showed him video of the child. Simmons is a neighbor of the woman who called 911.
Advertisement - story continues below
"What if my neighbor wasn't there?" Simmons said. "If my neighbor wasn't there, my son would have been roaming up and down the street."
According to KHOU-TV, the woman who dropped off the child was not the baby's mother but a friend.
Do you think charges should be filed in this case?
"That was very irresponsible. And I feel the lady who dropped my son off needs to be held accountable," Simmons said.
The woman might indeed be held accountable. Charges haven't been filed but are being considered, the report said. Until then, the boy remains in the custody of Child Protective Services, which has also called in both parents to discuss the situation.
Advertisement - story continues below
As for the mother, yes, she defended herself by saying, "It was a very big misunderstanding."
Perhaps it is. She misunderstood whether it was appropriate to let someone else drop off her toddler without her. That person misunderstood the father's address. She also misunderstood her responsibility to stay with a 2-year-old until his father opens the door. That's a series of misunderstandings that adds up to something that walks, talks, acts and quacks very much like a criminal act.
In court, alas, one is typically compelled to plead "guilty or "not guilty." "Misunderstood" isn't on the menu.
Conversation