Commentary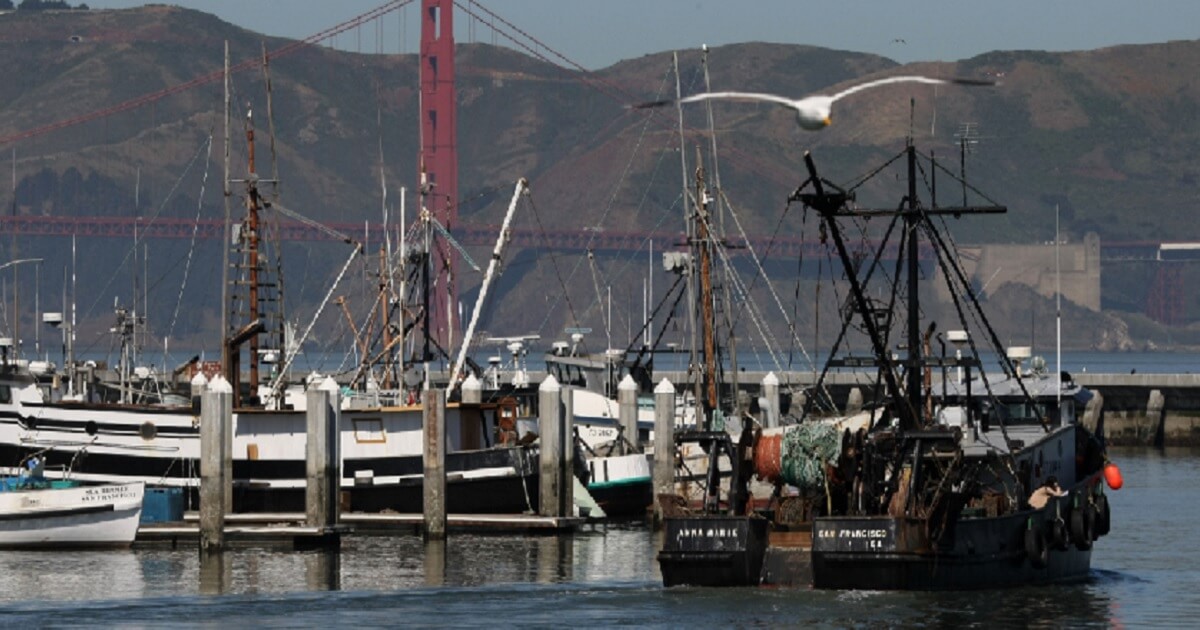 West Coast Group Suing over Climate Change Gets Hit with Question They Refuse To Answer
If you think there's something fishy about at least one lawsuit over so-called "climate change," you'd be right on the money.
A lawsuit against a host of energy companies filed by the Pacific Coast Federation of Fishermen's Associations claims energy supporters are responsible for a whole slew of damages suffered by those who ply the seas to earn a living, according to the Washington Free Beacon.
But when it comes to one crucial question about the plaintiffs in the lawsuit, the fishermen's association is just clamming up.
Advertisement - story continues below
According to the Free Beacon, the lawsuit against energy companies brought by the PCFFA is unusual in at least one respect — for the most part, lawsuits related to "climate change" have been brought by governments who claim to be suffering the brunt of the damage.
(It's probably just a coincidence that those governments are dominated by Democrats in cities like San Francisco and Oakland — not serving a political agenda at all, understand.)
The PCFFA's lawsuit is different, though, in the sense that it was brought by a group representing men and women whose actual livelihoods could be being put at risk by the effects of "climate change" caused by humans.
So, it might be fair to wonder, as the Free Beacon evidently did, just how many of those fishermen and women have actually taken steps on their own behalf to mitigate "climate change?"
Advertisement - story continues below
They could retrofit their ships, for instance, to use less in the way of fossil fuels, so that they wouldn't be contributing greenhouse gases or those terrifying carbon emissions that greens love to criticize so much.
A new wind-powered sailing fleet on the Pacific Northwest coast just might make American hearts nostalgic for the days before ships were powered by messy, smelly diesel fuel that makes commercial fishing possible — and profitable — today.
Do you think this lawsuit is more about liberal politics than the plight of fishermen?
Unfortunately — and perhaps tellingly — the PCFFA doesn't appear interested in explaining what its own members might be doing to make life safe for all those future generations Democrats keep lecturing the rest of us about.
The Free Beacon reported Saturday that it had asked the group "how many fishing operations may have retrofitted their fleet in direct response to the threats of climate change." It also asked the PCFFA to "detail any other efforts to mitigate greenhouse gas emissions by their members."
Raise your hand if you anticipated the group's response: "Although provided with several days to respond, no comment was returned," the Free Beacon reported.
Advertisement - story continues below
In other words, the fishermen's group was given a chance to tell the world just how much it had put its money where its mouth is.
Its answer was silence.
Now, it's also probably just a coincidence that the PCFFA has tight ties to the Democratic Party.
And it could be pure chance that its executive director is a former staffer for Rep. Jared Huffman, the kind of Democrat House Speaker Nancy Pelosi would name to the House committee overseeing "climate change." (And a gun-grabber to boot.)
Advertisement - story continues below
But it doesn't seem to be a mistake at all that the PCFFA apparently doesn't want to tell the world how much its members are working to mitigate climate change.
When it comes to filing lawsuits against deep-pocketed corporations, Democratic whiners have plenty to say.
But when it comes to answering real-life questions about what exactly is being done about "climate change" by those who are directly — in the Democratic argument — contributing to it, there's precious little in the way of response.
Now, it's entirely possible that the PCFFA has a lot to tell the media about how its members are fighting climate change. It could well be that they just didn't want to respond to a reliably conservative news outlet, and the group really does have a legitimate argument it will make in the friendly confines of NPR, MSNBC or CNN.
Advertisement - story continues below
It's possible all right. And time will tell if that's really true.
But until the group comes clean about its real motivations and its own mitigation efforts, this lawsuit is going to stink on ice.
Conversation