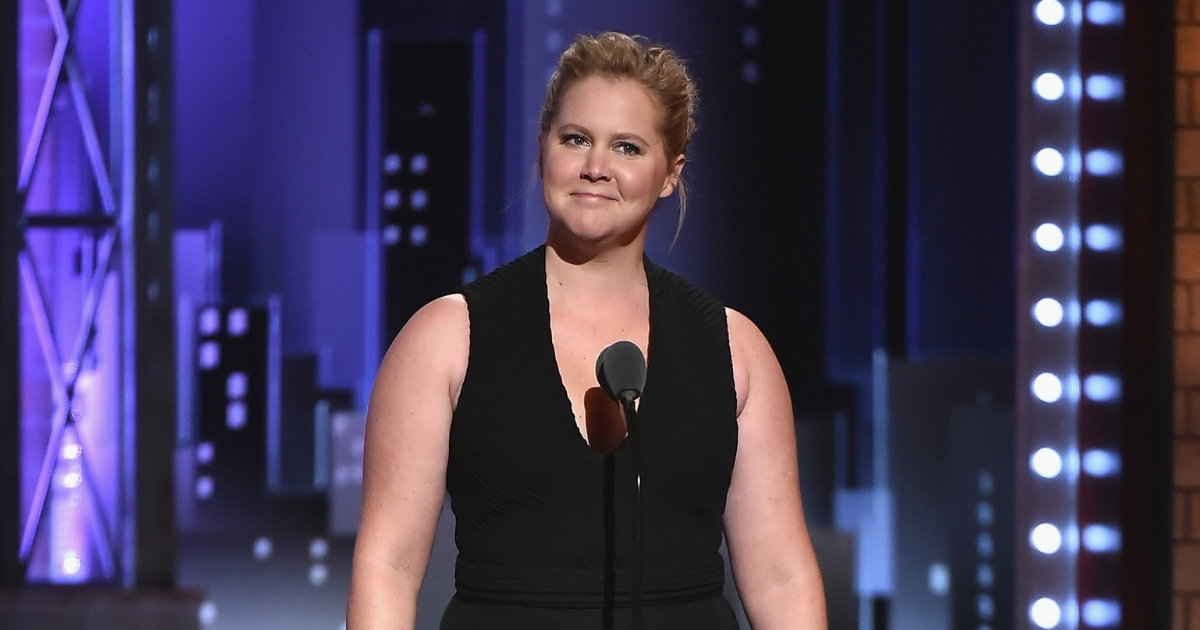 Comedian Suggests White People in NFL Who Don't Kneel Are 'Complicit' in Racism
Actress Amy Schumer publicly wondered if white NFL players who don't kneel during the national anthem are "complicit" in racism in a social media post on Friday.
"I wonder why more white players aren't kneeling," Schumer said. "Once you witness the truly deep inequality and endless racism people of color face in our country, not to mention the police brutality and murders. Why not kneel next to your brothers? Otherwise how are you not complicit?"
Schumer didn't address the possibility that some players might not have experienced the inequality that she vaguely referenced.
Advertisement - story continues below
She also didn't suggest any options other than kneeling during the anthem in protest.
The Hollywood insider did, however, reference the recent snub toward the NFL by Rihanna, when she decided she would not play the 2019 Superbowl halftime show, as she was requested to do.
"The NFL and CBS really wanted Rihanna to be next year's performer in Atlanta," an insider told Us Magazine.
Vulture reported a source said, "They offered it to her, but she said no because of the kneeling controversy. She doesn't agree with the NFL's stance. She supports Colin Kaepernick."
Advertisement - story continues below
"I think it would be cool if @maroon5 backed out of super bowl like @badgalriri Did," Schumer said about the controversy.
"I personally told my reps I wouldn't do a Super Bowl commercial this year, " Schumer added. "I know it must sound like a privilege a– sacrifice but it's all i got. Hitting the nfl with the advertisers is the only way to really hurt them," the actress said, throwing her social clout behind the campaign started by Colin Kaepernick. "I know opposing the nfl is like opposing the nra. Very tough, but don't you want to be proud of how you're living?
Do you think Schumer's career will suffer because of this?
"Stand up for your brothers and sisters of color. And the hottest thing a guy can do is get down on one knee. Not to propose but to reject the treatment of his teammates by this country."
Schumer ended her post by asking her fans to sound off in the comments with their thoughts.
 

View this post on Instagram

 
Advertisement - story continues below
While some of the responses to Schumer's politically motivated post were supportive, with comments like, "now YOU WILL FOREVER HAVE ALL MY SUPPORT for supporting US…I have been saying the same thing if we hit the NFL where it hurts in their pockets they will think twice."
However, others were less enthusiastic, telling Schumer that while they supported her right to stand up for herself, they "don't think it's okay to try to push your beliefs on someone else, or to make someone else feel less than because they don't advocate in the same way you do!"
A good portion of the responses were an outright mockery of the comedian, such as saying that, "this is you(r) best joke yet … now we have more room for better commercials and a better half time show!!! Keep it coming."
Advertisement - story continues below
Another user supported Schumer's decision to stay off their television set, saying "feel free to abstain from any and all other media! The next funny thing you do will be your first!"
Conversation