Commentary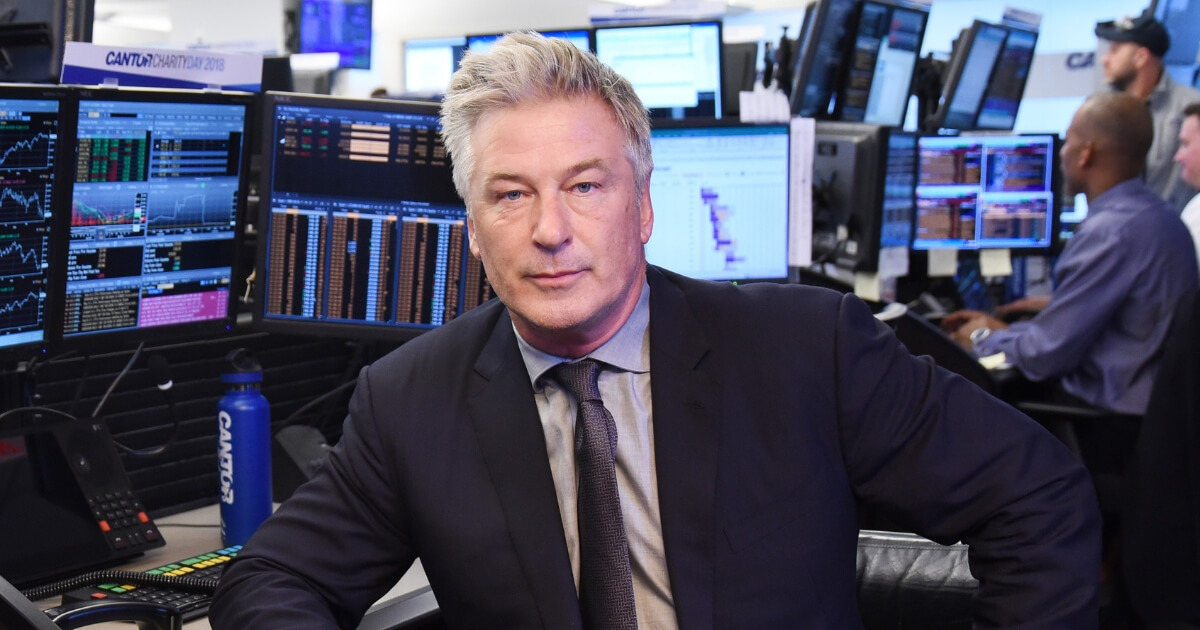 Alec Baldwin's New Trump Bashing Suffers Embarrassing Ratings After Opening Night
Liberal Hollywood actor Alec Baldwin was on the downward slope of his career until then-candidate Donald Trump entered the political scene, which prompted NBC's "Saturday Night Live" to grant Baldwin's career a second life as he became a "star" of the anti-Trump left with his horrifically bad impersonation of the candidate-turned-president.
In what can only be described as an attempt to cash in on the renewed fame his terrible Trump impersonation brought him, Baldwin was granted a TV talk show by ABC that finally premiered on Sunday night. But there may now be some ABC executives who are regretting that decision this week.
Fox News reported that, according to Nielsen ratings, "The Alec Baldwin Show" was the lowest rated program among all demographics and broadcast networks on Sunday night.
Advertisement - story continues below
In fact, Baldwin's show performed so poorly that it even drew worse ratings than the programs it was up against on the lowly CW network, which premiered a new "Supergirl" series and a reboot of the "Charmed" series about witches in the same hour as Baldwin's show.
"The Alec Baldwin Show," which featured incessant bashing of President Trump in interviews with fellow Trump-hating actors Robert De Niro and Taraji P. Henson, reportedly drew a mere 2.2 million total viewers and received a dismal 0.4 rating among the key advertiser demographic of adults aged 18-49.
By way of comparison, the CW's "Supergirl" and "Charmed" each drew a rating of 0.5 among that same demographic group.
However, to truly show just how off the mark Baldwin's show was in terms of ratings, compare Baldwin's 0.4 rating with the 6.1 rating among the key demographic that was earned by NBC's "Sunday Night Football," which featured a compelling matchup between the Kansas City Chiefs and New England Patriots.
Advertisement - story continues below
Ironically, Baldwin's anti-Trump show was bested in the ratings game by the president himself, so to speak. CBS' "60 Minutes," which featured a combative interview between Trump and liberal reporter Lesley Stahl, drew a 1.9 rating among the 18-49 demographic … nearly five times higher than Baldwin.
Interestingly, Baldwin's show premiered on the same night that he was a featured speaker at the annual fundraising dinner for the New Hampshire Democrat Party, a speech in which Baldwin had made anti-Trump remarks that some have construed as being both seditious and treasonous.
Do you think most Americans - even those who dislike him - have grown tired of the constant Trump-bashing?
Baldwin said, "In an orderly and formal way, and lawful way, we need to overthrow the government of the United States under Donald Trump."
The Trump-hating actor later reiterated, "It is time to overthrow the government of Donald Trump — not in a violent way or unlawful way — but it must be overthrown nonetheless."
Hilariously, this utter failure of a talk show premiere came just days after Baldwin had bragged in an interview with The Hollywood Reporter about how popular his Trump impersonation had made him, particularly with black Americans.
Advertisement - story continues below
The story had rehashed how a black man named Tyrone had approached Baldwin on the street and spoke positively about his impersonation. Later, Baldwin told the interviewer, "I don't know how to say this and I don't want to get it wrong either, because everything is a minefield of bombs going off, but ever since I played Trump, black people love me."
"They love me. Everywhere I go, black people go crazy. I think it's because they're most afraid of Trump," he continued. "I'm not going to paint every African-American person with the same brush, but a significant number of them are sitting there going, 'This is going to be bad for black folks.'"
To be sure, Baldwin probably does receive praise from plenty of black Americans who dislike the president. Unfortunately, it would seem that those same black Americans who love Baldwin's impersonation of Trump nevertheless declined to tune in to the premiere of his talk show on ABC.
The hard-core Trump-haters may enjoy Baldwin's ridiculously bad Trump impersonation, but it is entirely unclear just how much of America's population is composed of hard-core Trump-haters who want to sit and watch an hour of unadulterated Trump-bashing from Baldwin and friends. As of now, it appears there are only enough of that ilk to draw a meager 0.4 rating and 2.2 million total viewers on a Sunday evening.
Conversation